Hey guys and gals, I'm Twodot's son Ben, and I just joined up... I've been looking over Dad's shoulder at this site for years and years, but for some reason never joined until now. I love hunting, trapping, shooting, reloading, fishing, 'bout anything outdoors related really.... Hopefully I'll have some good pics and stories to post up this fall.
Last years buck....
Hard earned coyote I trapped on the last day of bobcat season last year... He was at the very bottom of the hill(along with the trap, 8' of chain and a drag
)..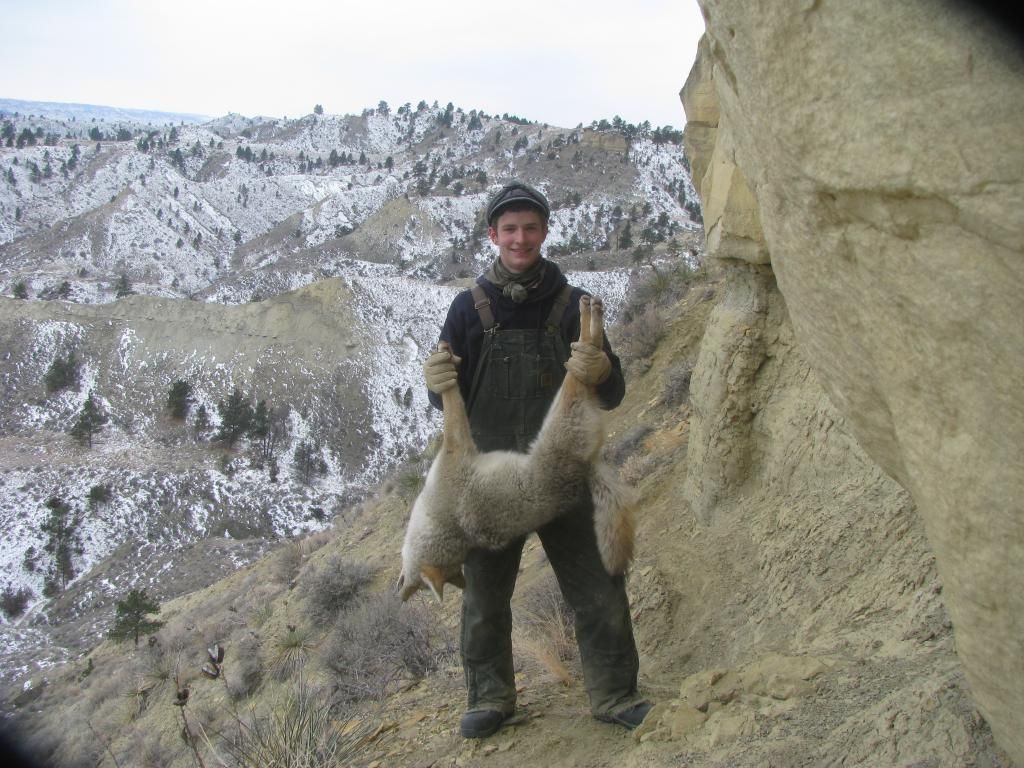 My brother and I later that same day.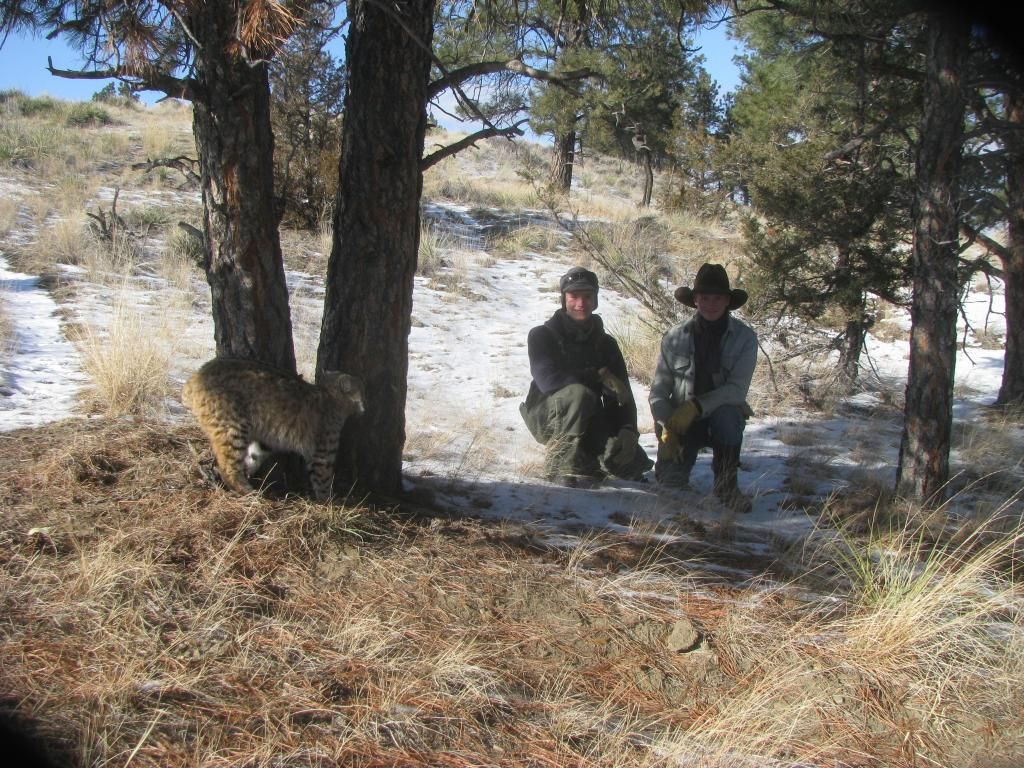 Ben