Joined

Jun 6, 2013
Messages

4,485
Location
I woke up to go bear hunting this morning. It was snowing and visibility was poor, so I switched gears and took to the thick and nasty beetle-kill for something different. All of this can be found on public land.
One thing I love about Southwest MT, are the remnants of yesteryear. The nearest road to this mine is about a mile a way. No pick and shovel marks its location on USGS maps. You gotta Google Earth this one.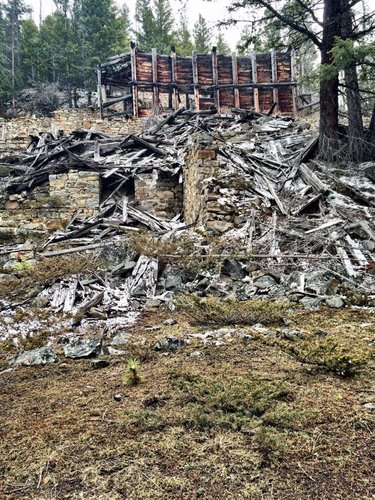 The amount of effort and pride miners took into making these structures is incredible. The stone walls were quarried on site.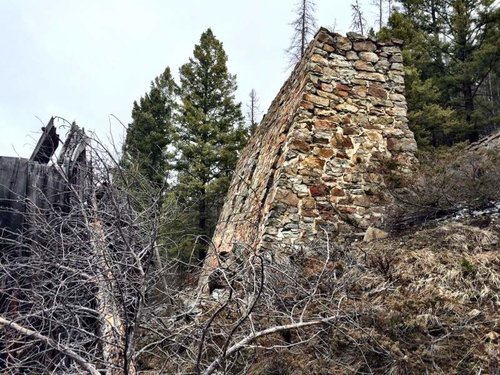 When the work was done, they left their rock pulverizer.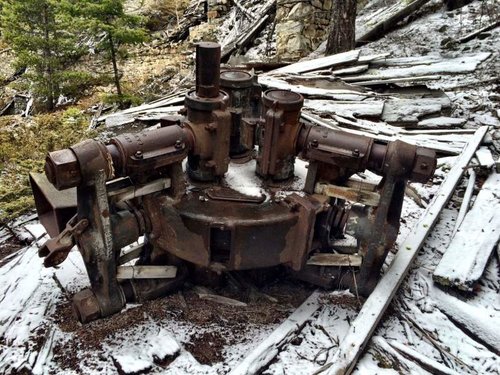 Pulverizer brand.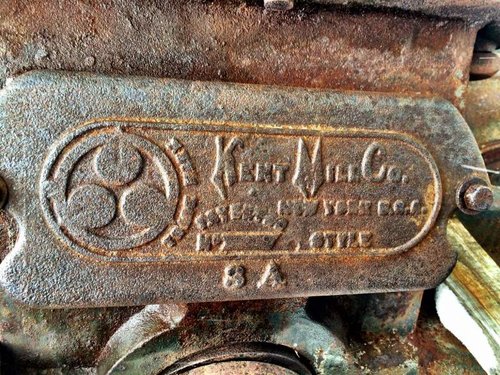 You will see powder houses all over mining country. They kept their explosives in them. Built stout out of rock walls, they made the roof out of wood, which allowed it to breathe and kept with the thinking that if it all went boom for some reason, the force of the blast would be directed upward, causing the least amount of damage. This one still had glass windows with bars and a heavy steel door on it.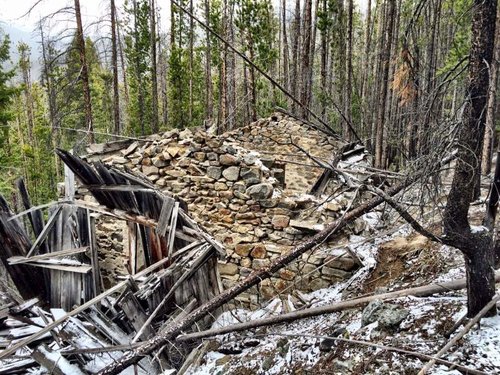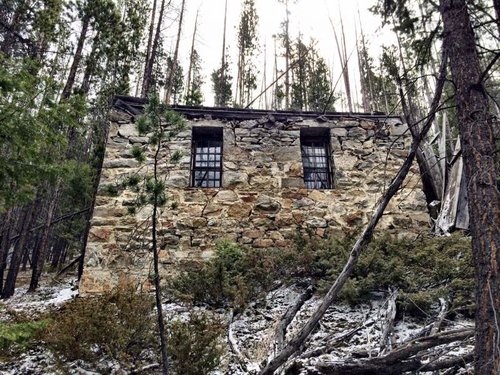 About a half mile away in the middle of nothing but dead lodgepole was a two story building that served as their housing. Because no roads and no maps lead the way to here it has not been ransacked. The cook stove, some beds, glass jars and all sorts of objects lie rusting in the mountains.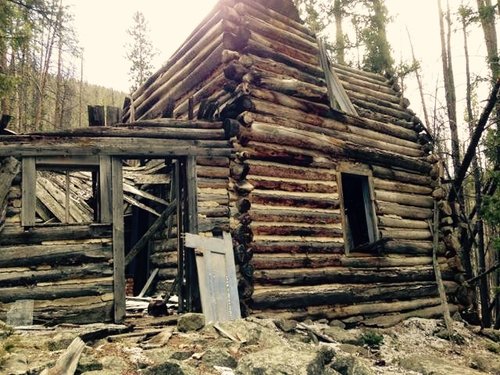 Someday a fire will burn through this beetle kill and nothing will be left but the rocks. No bears but not a bad day in the hills.