Administrator
Staff member
Joined

Dec 27, 2000
Messages

16,390
Location
Since many of you were lucky and drew pronghorn tags this year, thought you might like to watch the episode that airs this week. Wednesday at 9:30pm (Mountain Time).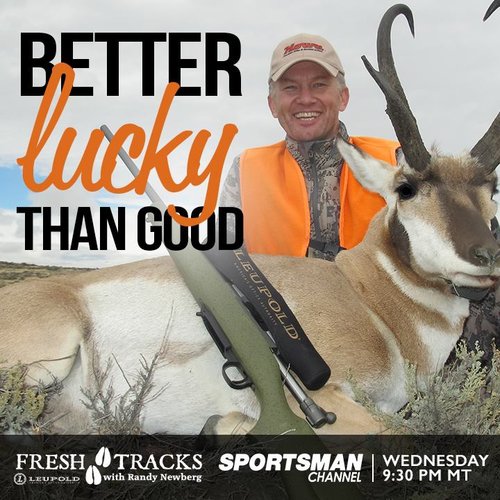 Odds are I will never shoot another Wyoming pronghorn such as this one. The old "blind squirrel finds a nut" axiom is at work on this hunt.
If you want to read the blow-by-blow account of how some guys passed this buck, go to the link below and it will be the Hunt Talk thread that talks about every part of the hunt. Unfortunately, TV time constraints do not always allow you to capture and tell every piece of the story.
Hunt Talk story link -
http://onyourownadventures.com/hunttalk/showthread.php?t=260577
And if you want to download these episodes as they come online for this season, go here ---->
http://randynewberg.vhx.tv/