Administrator
Staff member
Joined

Dec 27, 2000
Messages

15,587
Location
Colorado has put out some new formats of the drawing statistics. I really like the new format. Far easier to read. I wish they only contained 1st choice apps for the bull tags, but oh well, this is a great improvement.
It adds for some entertainment at the expense of some poor unfortunate souls. Imagine if these people hired an application service, or if their now ex-friend did their application for them.
I now have 19 points for elk in CO and a big fear I have is that one day I end up doing what you see in these screen shots.
Being true conservationists, a couple guys were worried about an over abundance of cow elk damaging the range in Unit 2. Being good citizens, a resident burned his 18 points to help this serious overpopulation issue. Not to be outdone, a non-resident upped him a few and burned 20 points and paid the non-resident fee to stake claim to Colorado's most concerned conservationist.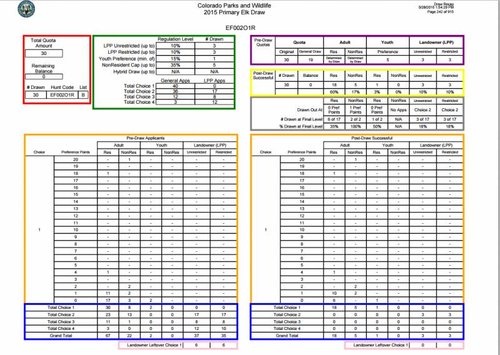 This guy was worried that the 1st season guys in Unit 2 could not handle all the cows, so he offered up his 22 non-resident points for the cause of conservation. Thank you SIR!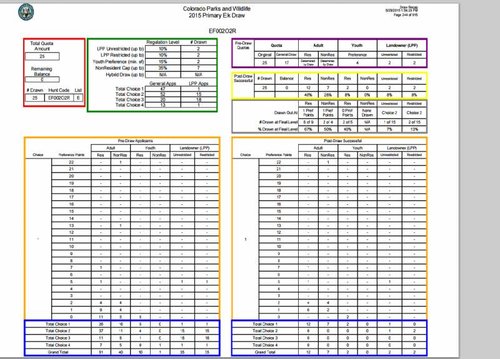 Worried that CPW could be financially impaired if there were 963 left-over cow tags in this unit, this resident burned his 16 points to make sure he did his part to bring the left-over number down to 962. Can I get an "atta boy" for this man?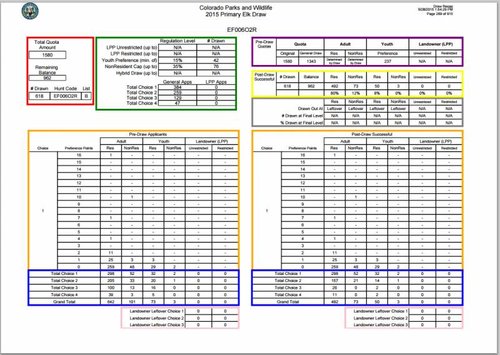 This guy was concerned about point creep, so he took it upon himself to lessen the crowding at the top. After his selfless gesture of burning his 24 points, there were only 52 cow tags remaining after the draw. Ah, 24 points, easy come, easy go.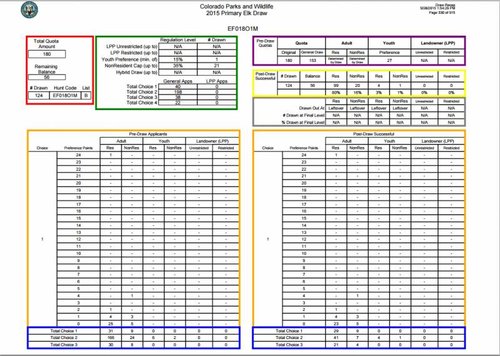 Determined to make sure no non-resident drew this cow tag as a second choice, a highly principled NR burned his 16 points to take a tag that would have otherwise went to one of those scammers who use the second choice option to keep the point creep alive. You da man!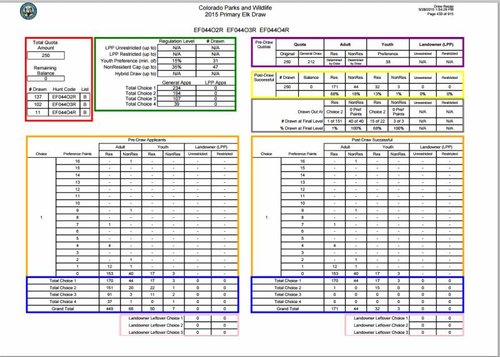 Three NRs used their 16, 13, and 12 points to make sure nobody got in front of them in line for these NR muzzy cow tags in Unit 61. Walgreens must have run out of reading glasses.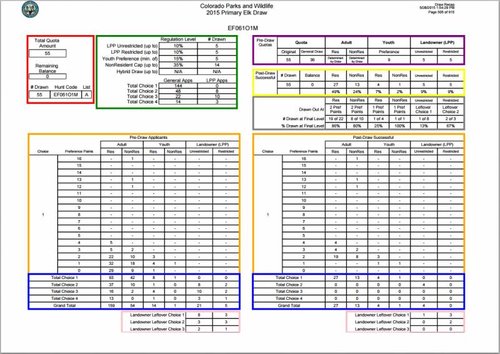 Tiny Tim, no longer needing a medical marijuana card, rolled up some Steamboat Stiffies, went on line, and relaxed while hitting the "purchase" button, bringing the leftover cow tag tally in Unit 131 down to the low sum of 177. Smoke 'em if ya got 'em!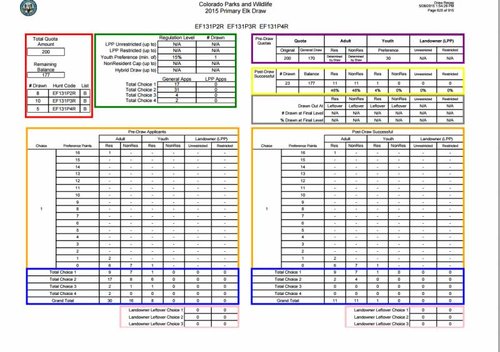 Last but not least, Junior Barnes, the Triple Dog Dare from his brother Daryl and his other brother Daryl to burn his 21 elk points on a private land cow tag with the promise he can hunt in Koch Borthers private Aspen estate when they go their to take out the trash in November.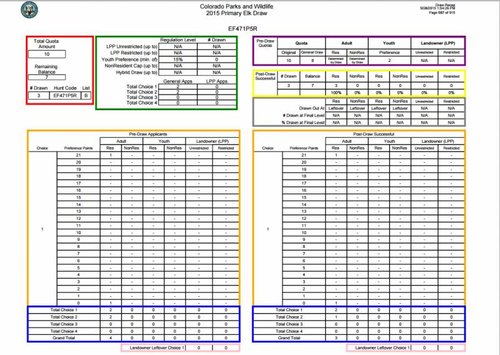 Thanks to these fine folks, and many others whose applications in the new summary reports show them to have done similar gestures of public service, point creep in Colorado is on its way out. Hold your points, boys. It won't be long now!
Now, if CO would only adopt the WY, MT, and AZ rules and not let you turn your tag back in to have points restored, these guys would actually be helping the point creep situation. But, if they are dumb enough to apply as they did, who knows, they may not be smart enough to turn the tag back in time to get points restored.