Two years ago my son shot his first buck on his own with no help from any of the family. We took it home, fleshed it out and stuck it up in a tree for a year and a half. The bugs did a good job of taking care of most of the internal flesh and just recently we decided to finish up the rest of his mount.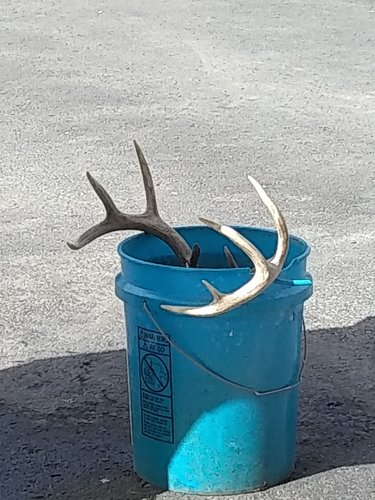 Soaking the head to loosen up any residual flesh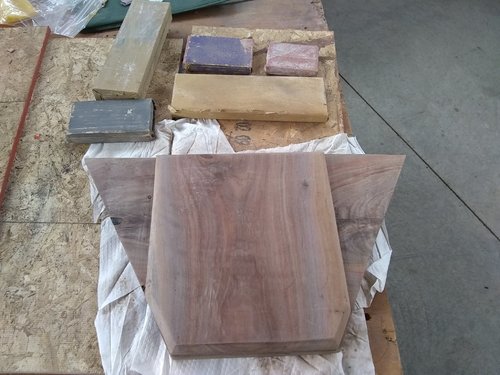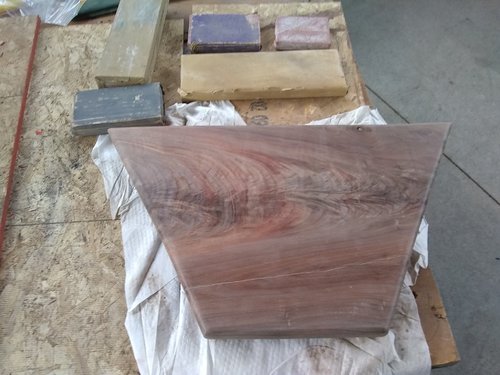 Sanded down back board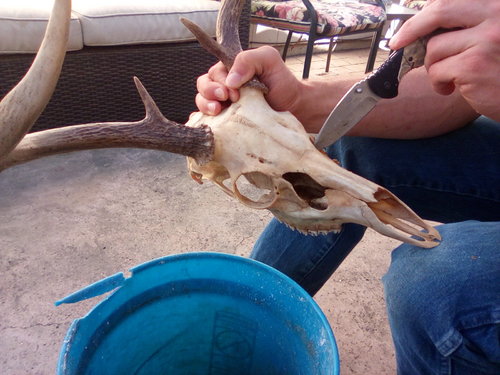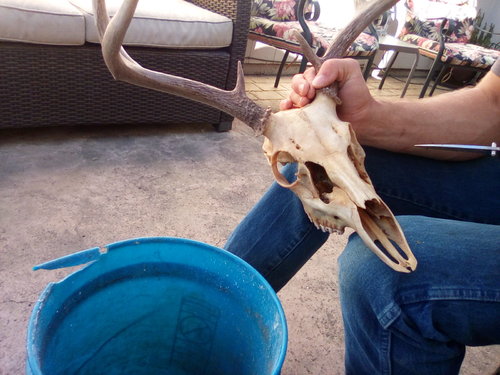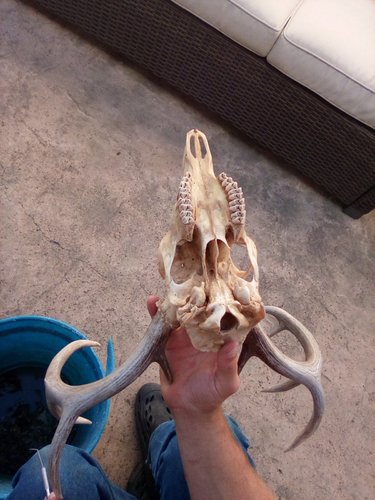 Removed residual flesh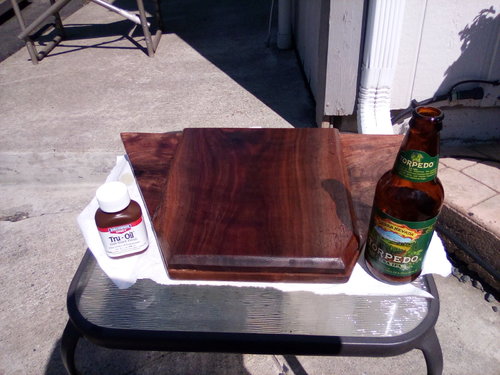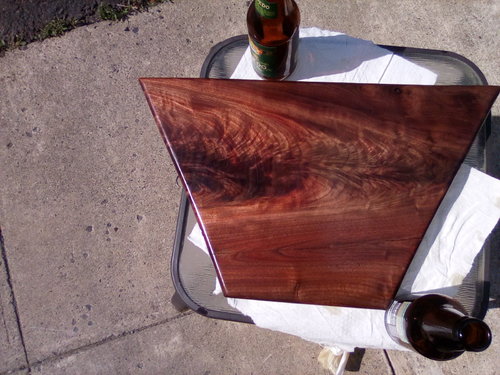 Put a finish on the back board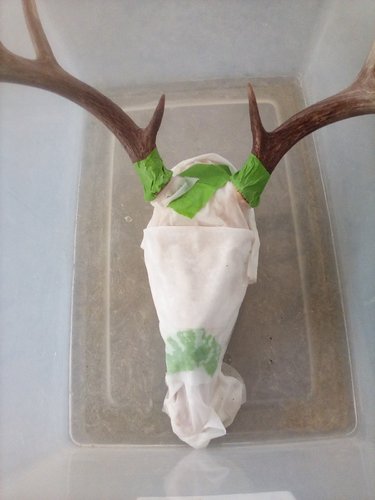 Stuffed and wrapped the head with shop towels and added peroxide.
This is as far as we have got in this project so far. I will check it over the next few days to see how the progress is going.