Joined

Nov 4, 2014
Messages

140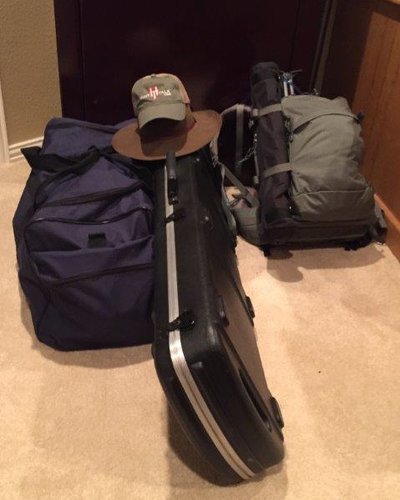 Packed and ready to go to New Mexico for the 2nd rifle hunt in Unit 2B.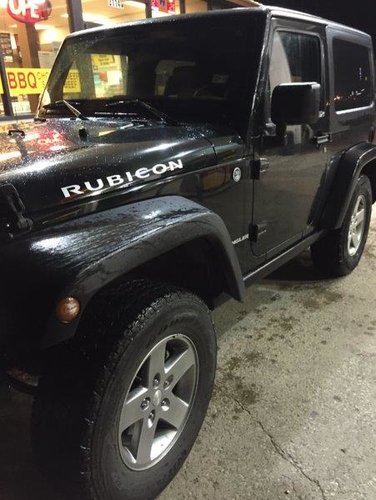 Heading to New Mexico at O dark 30.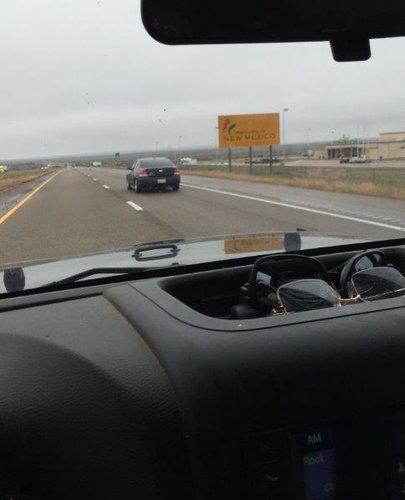 Crossing New Mexico from Texas.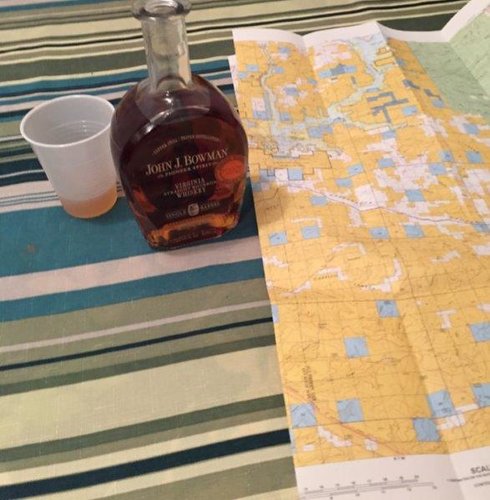 Made it and planning next morning's hunt.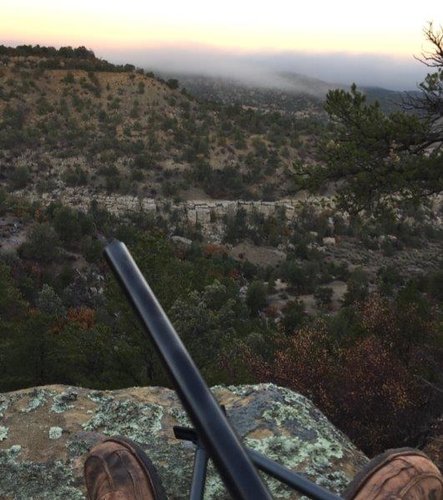 Getting away from other hunters, just glassing canyons.
Actually pretty easy to get away, we only saw a few other hunters' entire trip and they were just driving around.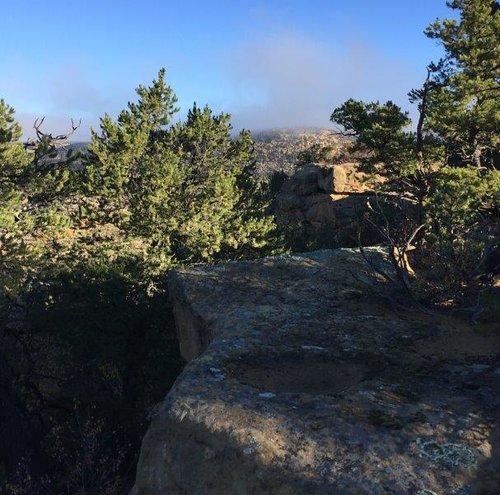 Spectacular scenery (and no, that's not a buck in the left hand corner).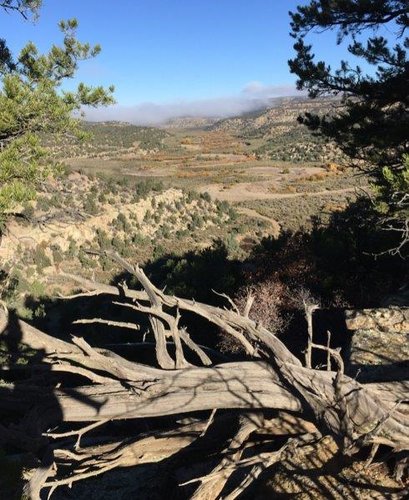 Really cool country. Started to see deer right off, small bucks and does.
Probably saw 20 the first day. Saw Elk too, a few cows, a nice 5X5 and a monster 7X7.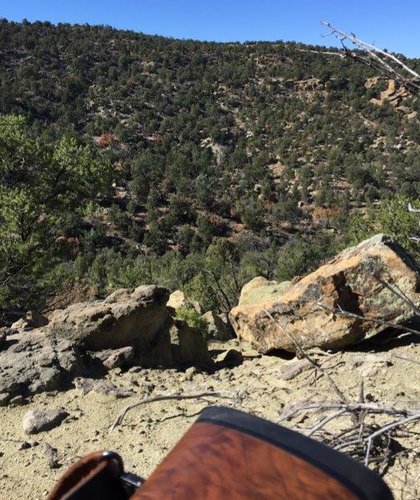 More glassing.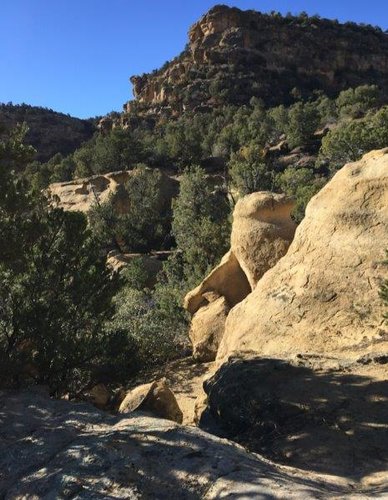 Enjoying the scenery.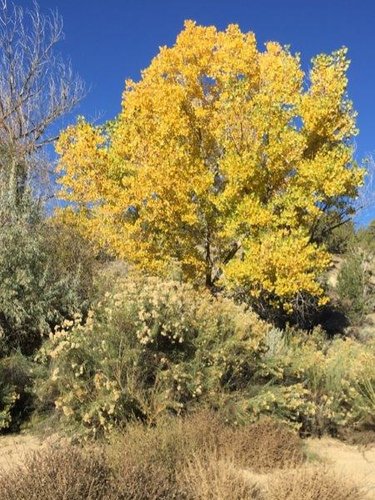 More scenery.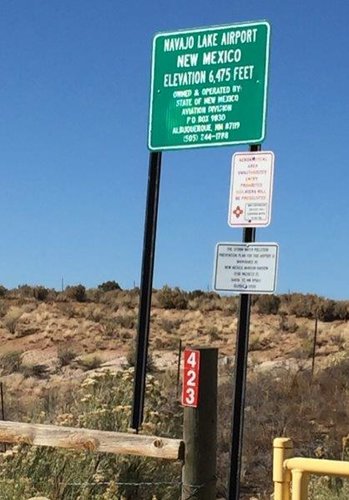 I know it's not much for most of you but this flatlander was huffing and puffing. 7K was highest I went.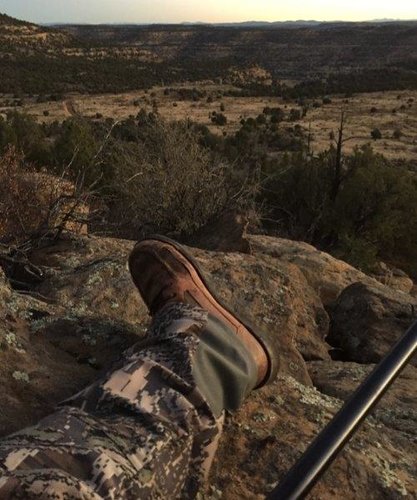 More glassing.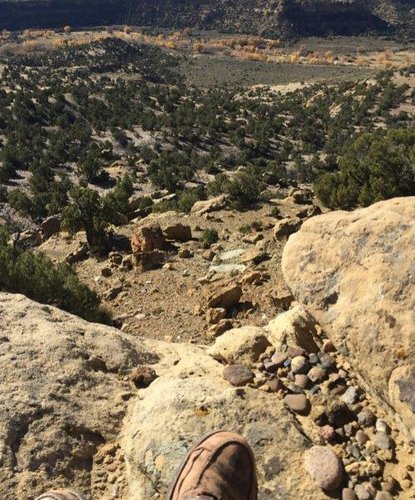 Spotted a buck at 1100 yards. Repositioned to this rock and watched as he bedded down.
He's below the three rocks to the right that looked like frogs to me, at least after I stared at them for 4 hours which is how long I sat there.
There was coyote den just below me but didn't get any pictures of their coming and goings.
Helped pass the time watching them though. He eventually jumped up and took off running to the left.
Hit him just behind the shoulder with the 300 Win Mag and after a short run, down he went!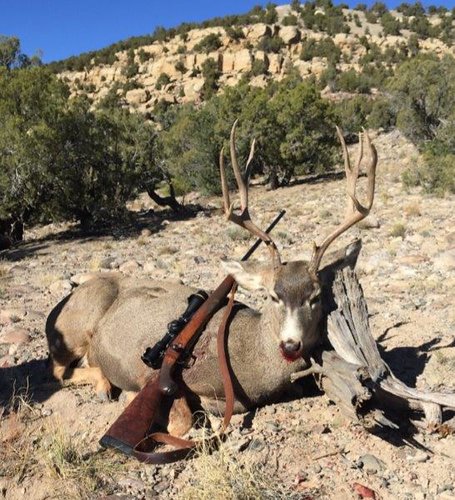 And there he is! If you look up from the middle of his antlers you'll see the rock I was sitting on.
(An ugly rifle is not required to kill deer.)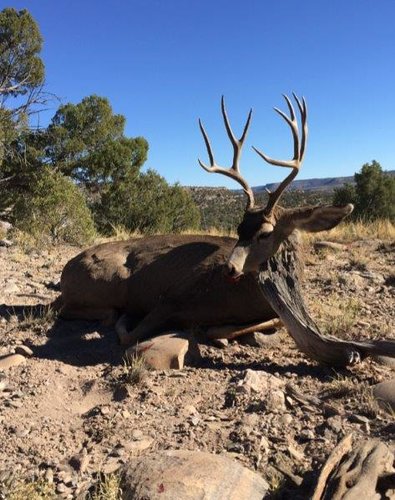 Skyline.
He's not a monster but I worked hard for him and couldn't be happier.
I was hoping for a lot of snow in Colorado to kickoff the migration but didn't happen till the very end of the hunt.
We saw lot's of resident deer and elk so really didn't mind.
There are a lot of people to thank for this fantastic hunt, they know who they are.
This is a great site, I've learned a lot and really appreciate it.
After one hunt in this unit I'm no expert but would be glad to share what little knowledge I have, any questions please message me.
I'll be out for a while hunting whitetails so might not be able to answer right away.