Joined

Jun 30, 2010
Messages

2,621
The Good kind.
We wrapped up our 2015 big game season with some late season deer tags . I shot a doe last week about 15 minutes after getting there.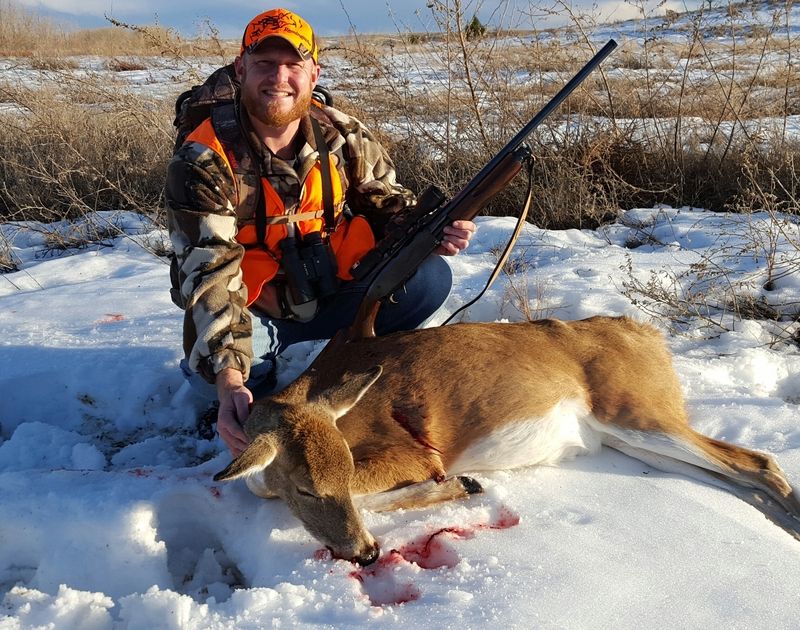 After getting her back to the truck my wife and I set back out but no opportunities were presented. Sunday came and we were on a group of deer with a small basket rack buck..my wife insisted on shooting on the sticks instead of getting prone and ended up missing. She missed later on that afternoon too. We went to the range and the gun was still on which convinced her she needed to be more settled for the shot.
We headed back yesterday to see what we could find. It was cold and freezing rain so we set up the blind to try and wait them out. The fog was thick and we could only see about 150 yards max. After about an hour of sitting, we were getting cold so we agreed to make a circle back towards the truck. Slow going she caught some movement a little ways ahead about the same time I did. It was hard to make out the 3 deer without binos so we got behind a tree row and closed in to around 100 yards and got down on the bipod. I realized one of them was a buck so I tried get her on him but all she could find were the 2 does off to the other side. With the fog and fading light I was almost certain it wasn't going to happen when she finally found him in the scope. She asks if she can take the shot. I said "Yes just tell me WH...BOOM!" I had just enough time to get my binos up when she shot and I saw he was hit hard in the front shoulder. He went about 50 yards before dying right at the property fence thankfully. He is an awesome old buck I believe on his downhill side and by far the largest bodied deer I have ever seen in person.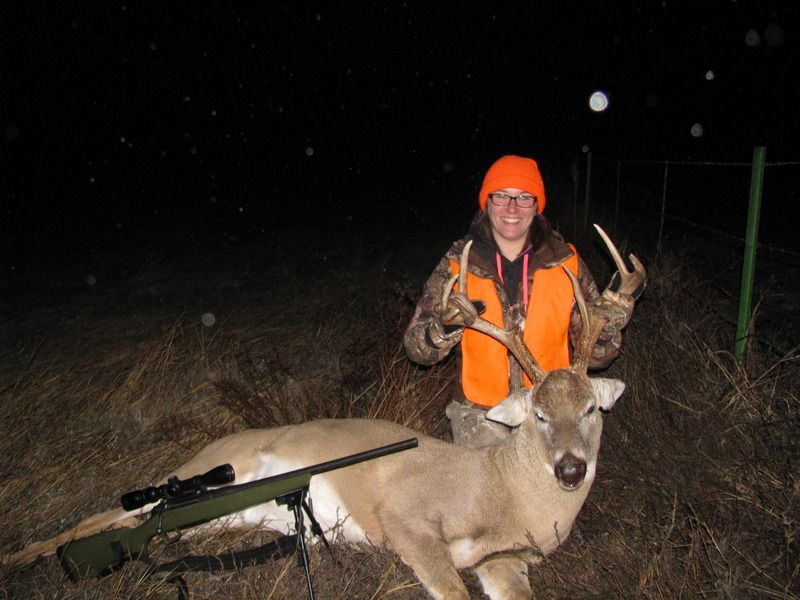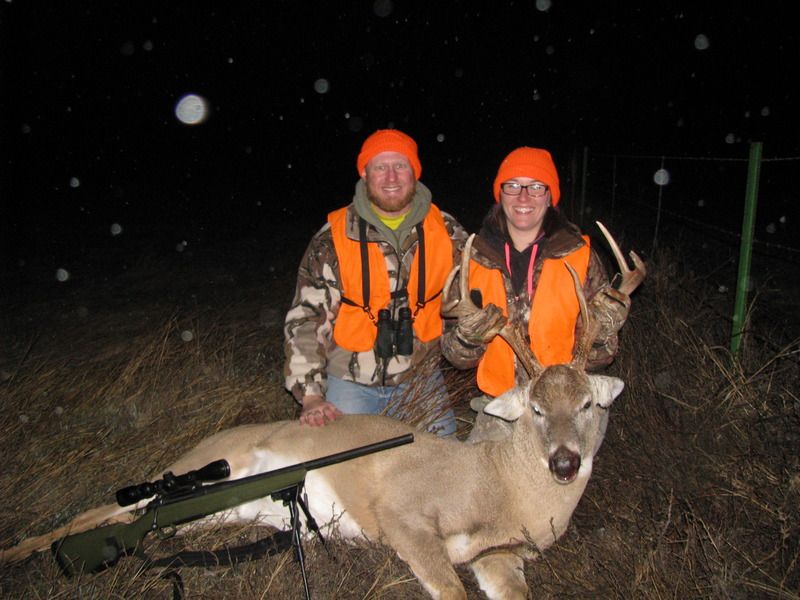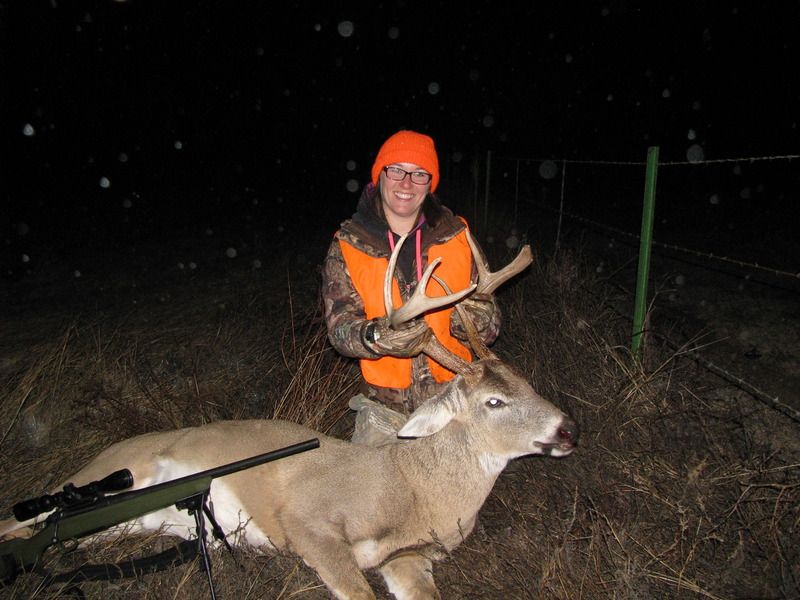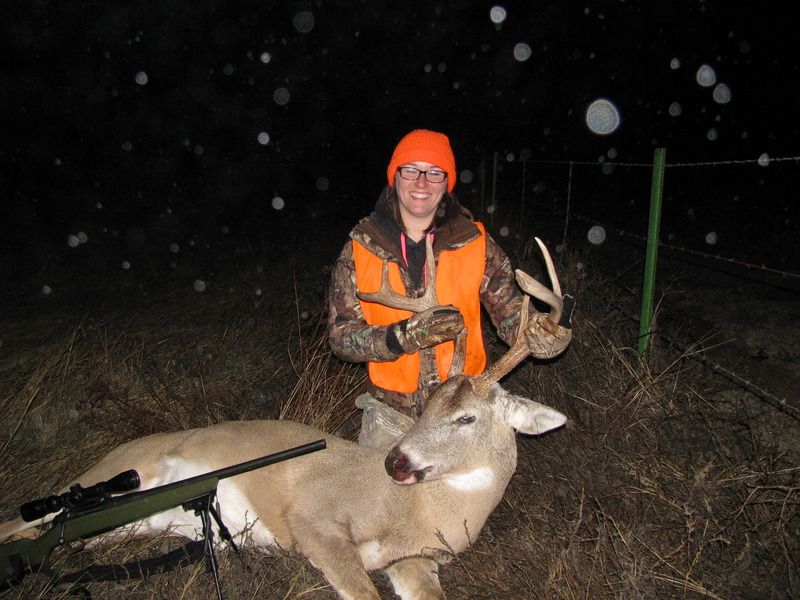 Last edited: