Joined

Dec 22, 2000
Messages

2,440
Location
Just want to give a big shout out and a thank you to Brittany Chukarman (Gary Gorbet). A little while ago he contacted me out of the blue and sent me some marabou jigs he had tied. He knows I like to jig fish and he really surprised me with his generosity. From the second the jigs arrived I knew they would work and I couldn't wait to get out on the water and give them a try. Yesterday after work things fell into place and I was able to go wet a line.
The first fish I caught with on of his jigs wasn't very big, but at least it proved it could catch fish.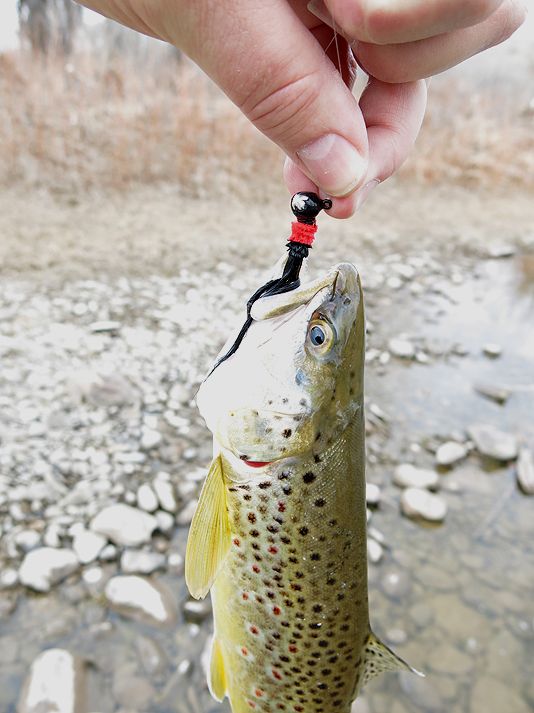 The next fish was a little better.
I caught several more fish between 12" to 16" and then this guy latched on. He is a pretty darn good sized fish for this tiny creek I was fishing. In fact he might be my best out of this creek. If not he's definitely in the top two or three for this little creek.
Unfortunately I had taken my tape measure out of my vest earlier. (I had put it in my day pack during deer season to measure horns and antlers and had forgot to put it back in my vest.) Anyway I couldn't measure him, but an educated guess says he's right around 19" to 20". He is on the skinny side, but he had a big head and is an older fish. Thank you again to Gary. He very much reflects the type of quality people that are regulars on this site. Also thank you to Randy for provided so many sportsman with such a great place to hang out. Is it any wonder this is one of my favorite sites on the entire web!