Joined

Jan 9, 2001
Messages

11,381
Location
Finally getting things organized enough to take the time to post a few pictures.
My buddy Tom and I decided to try for blacktails a couple years ago and we were both looking forward to the hunt.
The trip started out right with all the planned flights going smoothly and on time. To make matters even better the weather on Kodiak the entire trip was as good as it gets...2 of the 7 days we hunted I could not have found a cloud if I wanted to...wonderful weather.
The deer were pretty well scattered from the beach clear to alpine with a majority of the nicer bucks from alpine to 1/3 of the way down the sidehills. The second day, after looking at a lot of bucks, I decided to take this one: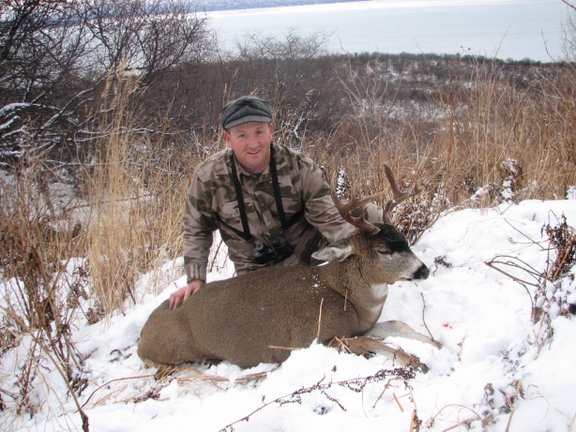 The next day Tom decided to take this buck after a long stalk and a whopping 30 yard shot: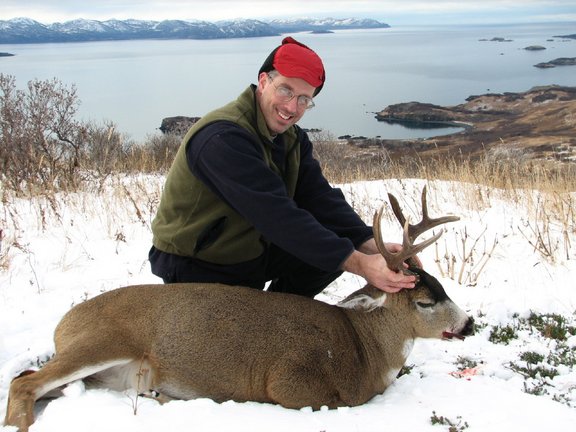 Day 6 after looking over a lot more deer I filled my second tag with this buck: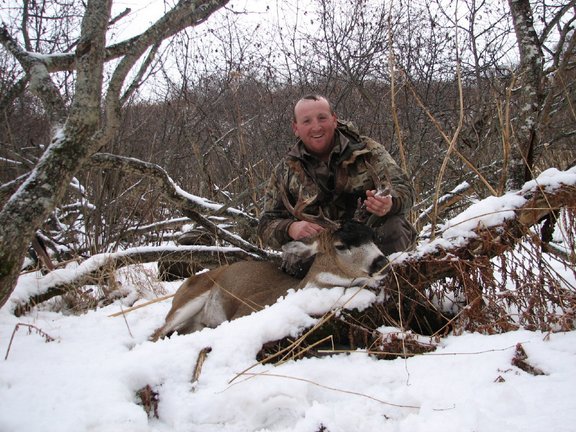 My buddy Tom killed another buck the last day just about like the others we took.
In between hunting blacktail we also did a bit of fishing catching halibut up to 87 pounds, dogfish, yellow-eyes, and cod. We also had crab pots out and caught a bunch of those.
Oh, and sea ducks...I managed to bag a harlequin drake, a bufflehead drake, as well as a couple oldsquaws.
The only tough thing about this entire trip was having to decide between fishing, hunting ducks, or hunting deer. Thats a good problem to have...