Joined

Jan 16, 2012
Messages

4,349
Location
This fall I picked up a "Combat Operations Center" model of an M1102 trailer at auction and have been slowly working on getting it converted over for a hunting rig. I was able to get it at 82% off MSRP based on what the notes say the tax payer paid for it the first time around, in fact I "accidentally" bought a second one (which is a whole other story) so this one is my rough draft to find out what works and what doesn't then I'll do it all again.
First was stripping all power and communications wiring which was snipping no less that 11,327 zip ties, and trying to untangle the mile or so of cable. Next was pulling out all the bonus aluminum racking so I can have better access to the core frame.....both the wiring and aluminum should be a decent yield at the scrap yard to off set my costs.
I found a Tepui "Ruggedized" Autana 4 person with zip in awning on Craigslist for another steep discount and bought a Rhino Rack Batwing on sale at Etrailer. Finally, I decided to ditch the Goodyear 37" tires, for a more sensible standard 32" off a Chevy HD (8 x 6.5" pattern)....again another steal off Craigslist because someone needed wheels for their Duramax. Selling the stock tires should get me a few bucks back too. It still has a pretty high tow point so I had to buy a 9" riser for the pintle hook to connect to the lunette. It still tows at a bit of an angle due to my soft springs on my Tundra but I am going to add an extra leaf soon so that should help a bit.
Finally I had to convert the 12pin plug to a 4 pin, fortunately Ebay fixed this for me pretty quick and to boot all the lights work. I still have a ways to go with trying to figure out how to put all my gear inside conveniently, where I want to put sliding drawers, kitchen etc. etc. But, for now it's mobile and functional and the first test is this weekend.
The last pic was a little modification I did in my truck. Tired of playing in the dark in my bed, I added a little LED strip of lights on the inside of the frame on my back window. Stupid simple modification that will be a welcome addition.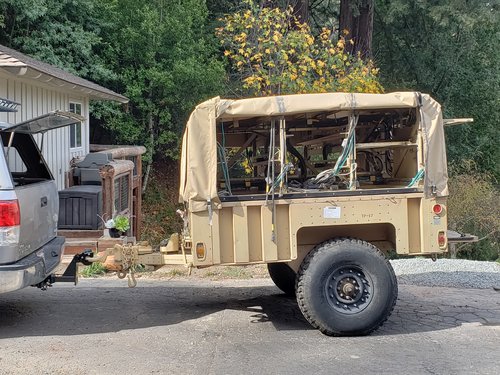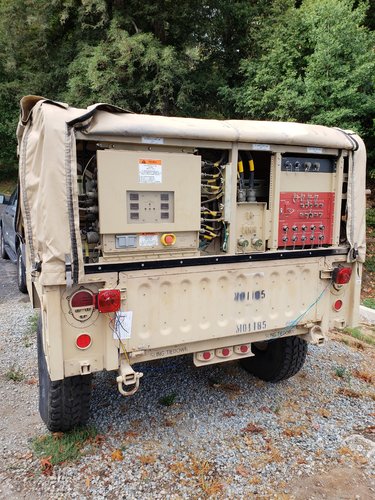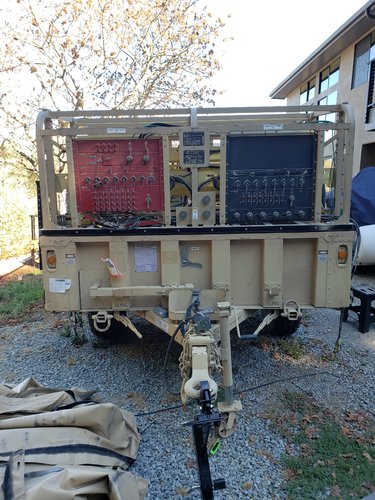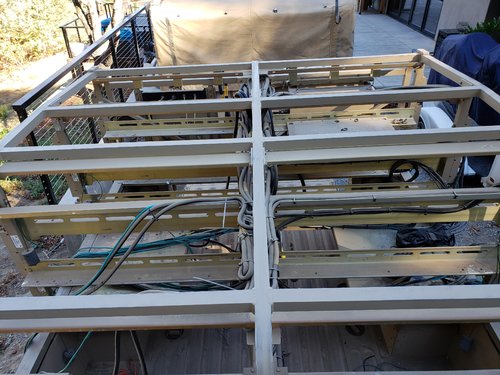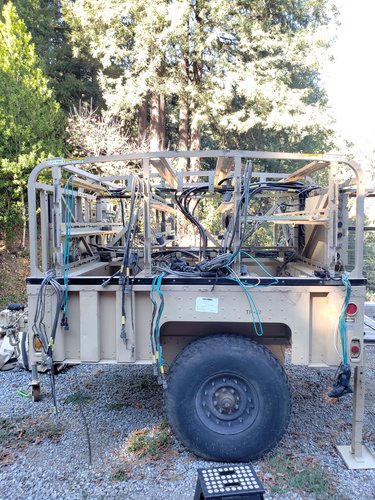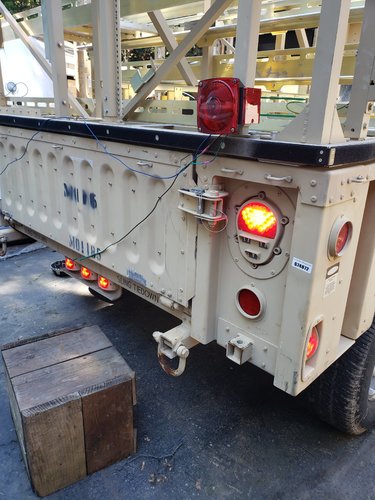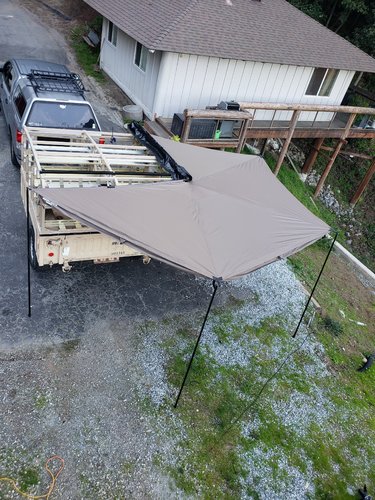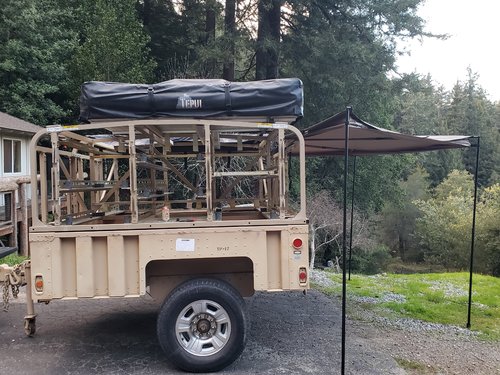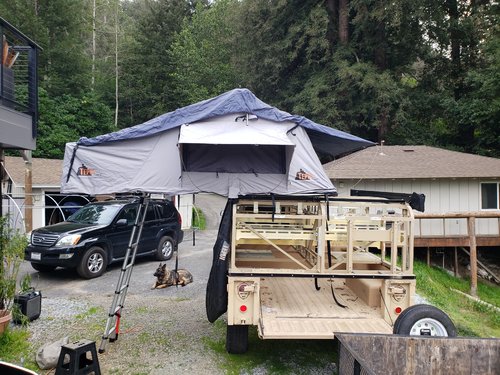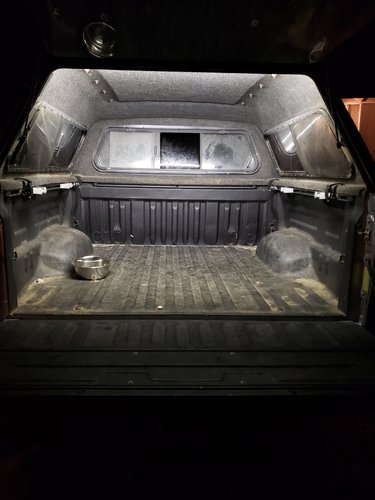 Last edited: