Joined

Aug 25, 2011
Messages

2,599
Location
The season for Roe Bucks in the UK started on 1st April, but i have been so busy fishing i have had little time to go hunting.
But for the past 3 weeks i have been trying for one, but only seeing out of season deer, the bucks have been absent, probably in the crops where i can't see them, but last evening i noticed a doe lying down with a buck in a grass field, it's coming up to the rut so i assume he was getting ready to have some fun with his little lady.
But she was so alert she caught some movement and ran off with him into the thick timber, so i worked my way around and waited, 30 minutes later she appeared followed by the buck, she was nervous, he sensed it and started to bark an alarm, i watched him barking for ages until he came to within 80 yards slightly quartering away and i shot off my sticks, i could only see his neck so that was the shot i took, .243 and 100 grain Speer.
But i have never ever felt so guilty about shooting a deer, it played on my mind for a while, robbing him of some fun times ahead, but i think it was because i observed him for so long before taking the shot, anyone else had the same guilt feelings?
All part of hunting really and being human i suppose.
Oh well, at least i will have some venison in the next few days.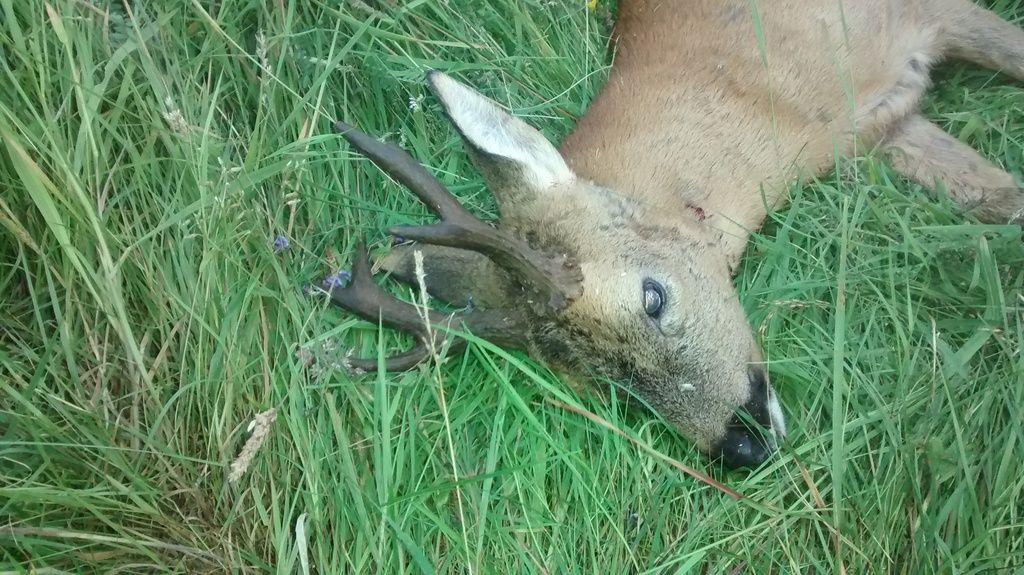 Cheers
Richard