Joined

Dec 22, 2000
Messages

2,440
Location
I decided last night after work that I would hike all the way to the top of the large butte that the town I live in is named after. Last time I went up there I only made it to the rock belt that encircles the butte. This time I wanted to make it all the way to the top. So I whistled for my pup "Bear" and we headed out.
You think he likes going on hikes?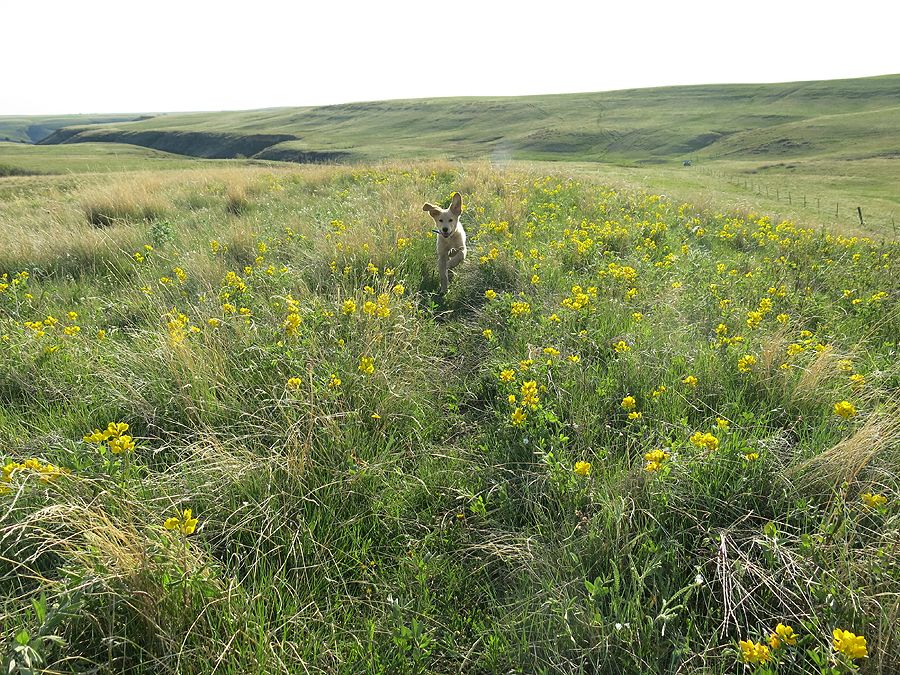 Here is what the butte looks like from near the base. I thought it was cool the moon was out. From my house to the top of the butte is just under 3 miles. So it's just under a 6 mile round trip hike. It's also a 1146 foot elevation gain. So it's a half way decent calorie burner.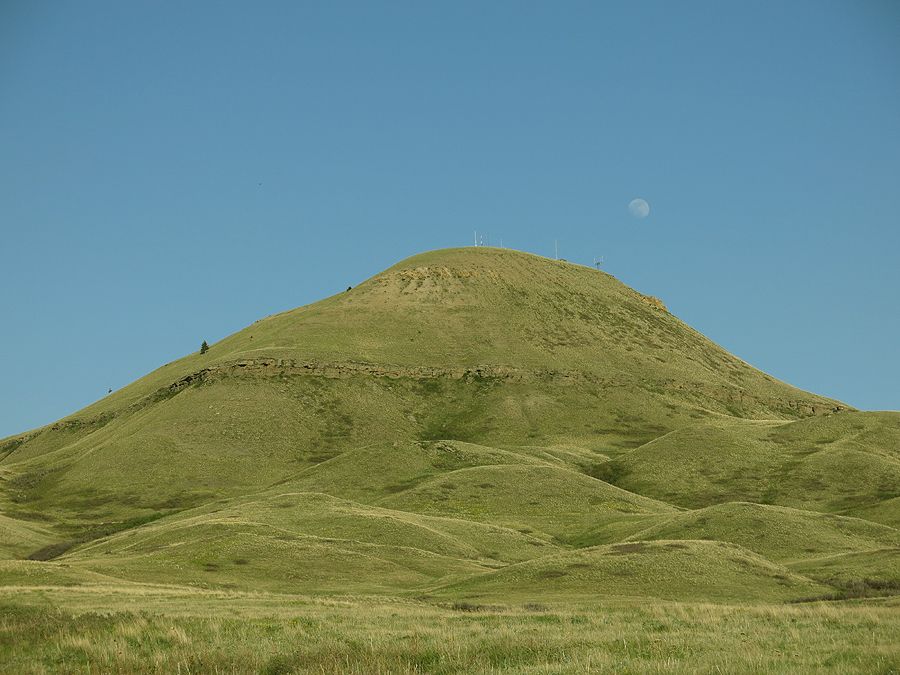 Once we were near the top the wind really picked up. Here's Bear trying to keep himself from getting blown off the rock he's standing on.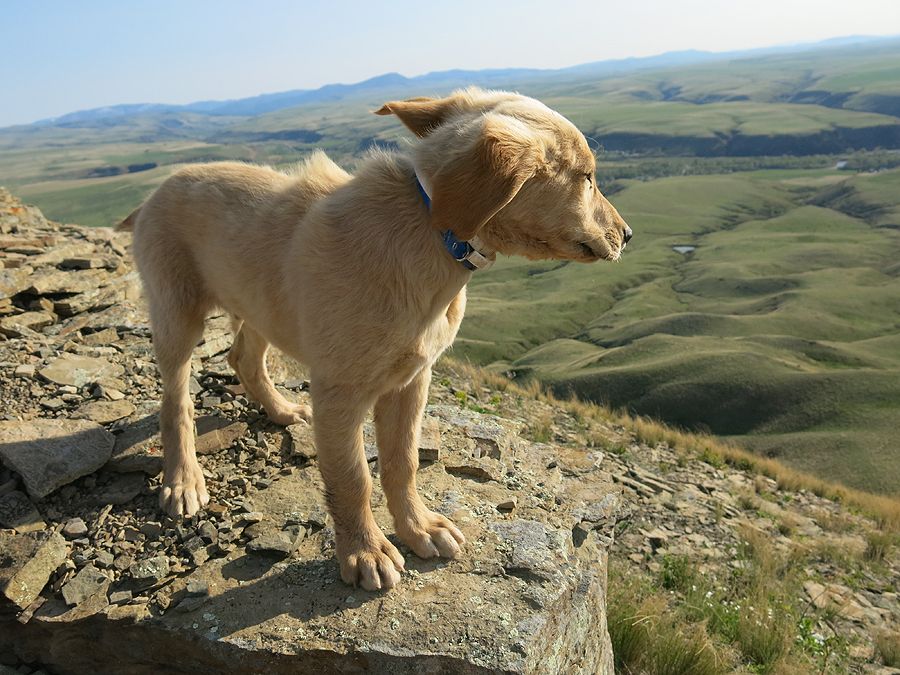 Once on top the views were something else. I could see three different mountain ranges. Here is a view of the Little Belt Mountains. The very triangle shaped mountain on the far left is called Wolf Butte and is over 40 miles away. The butte I'm standing on and Wolf Butte is where the Native American's would send up smoke signals to each other in order to regroup if their party was separated in some way.