Pretty sure GuNR does twice as many miles as me. Run ahead, come back to make sure I am still alive. Headed up Heart Attack Hill.
GuNR making his way through a boulder field.
...and another.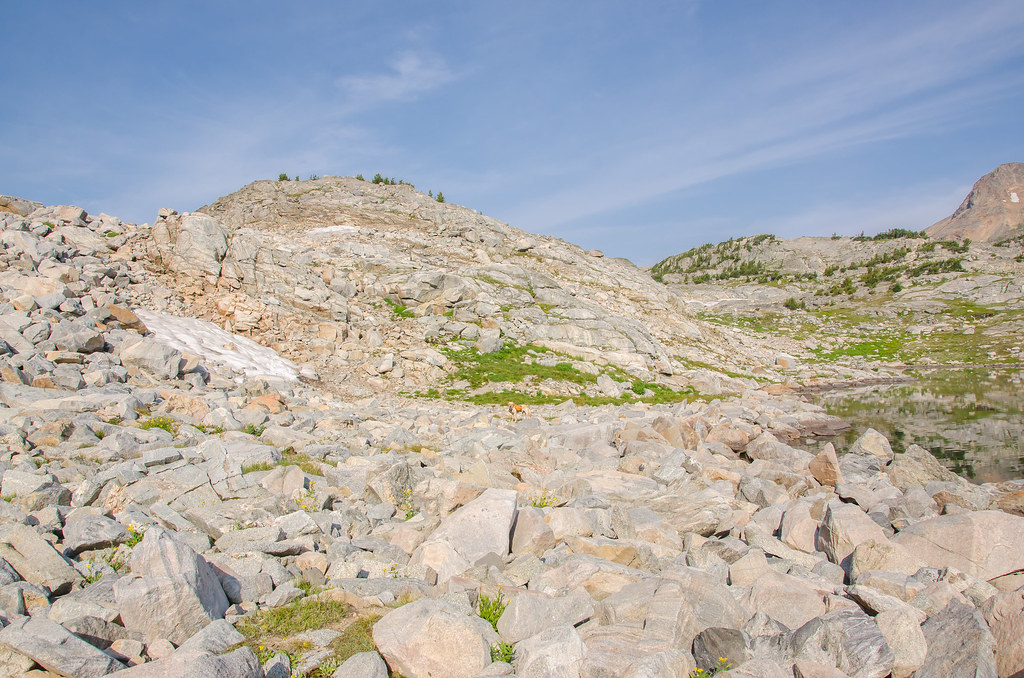 First night on the hill camping spot.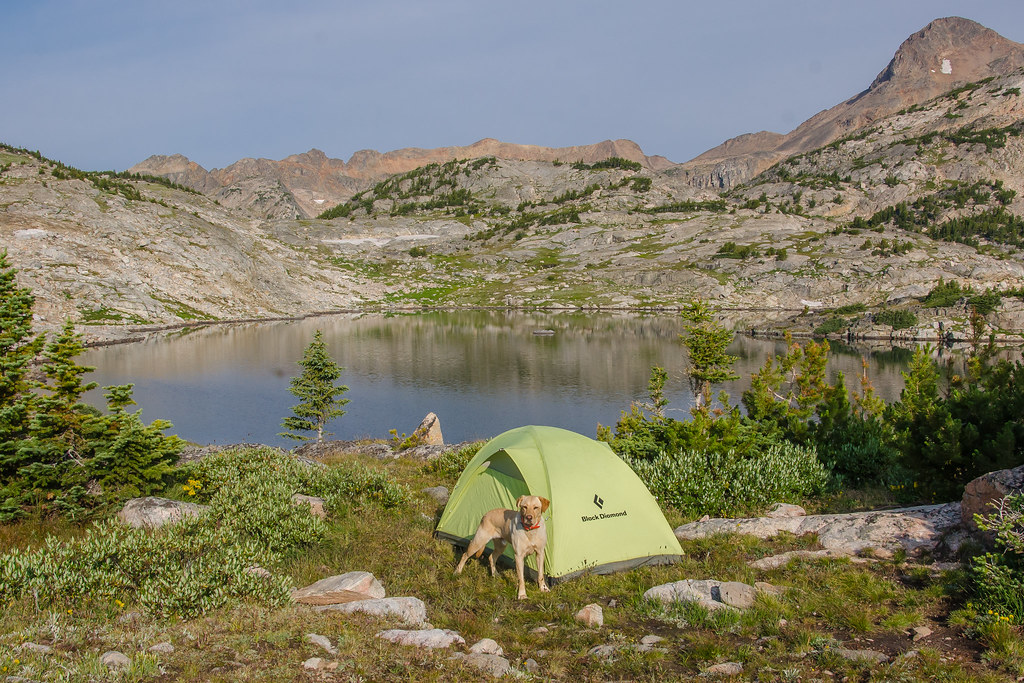 Day 2 headed up a little further.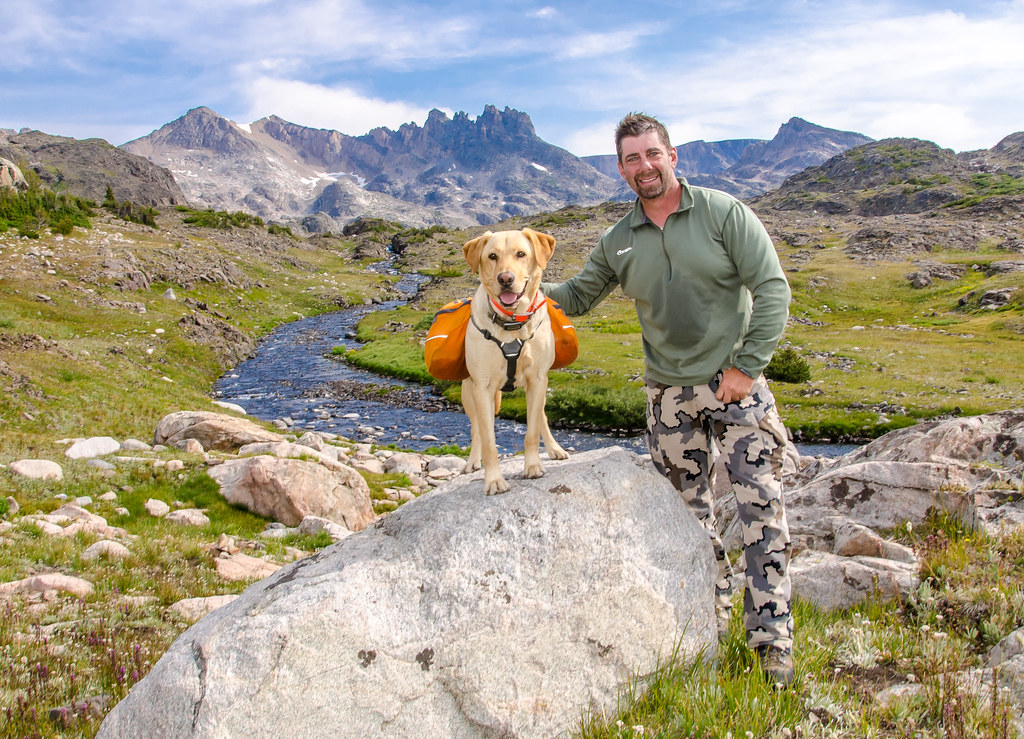 Coming down the chute.
Waterfall is still working. Always have to stop here for a quick picture.
Another good camping spot near Rough. Fishing was OK, but zero cutts and nothing very big. Scenery was still OK.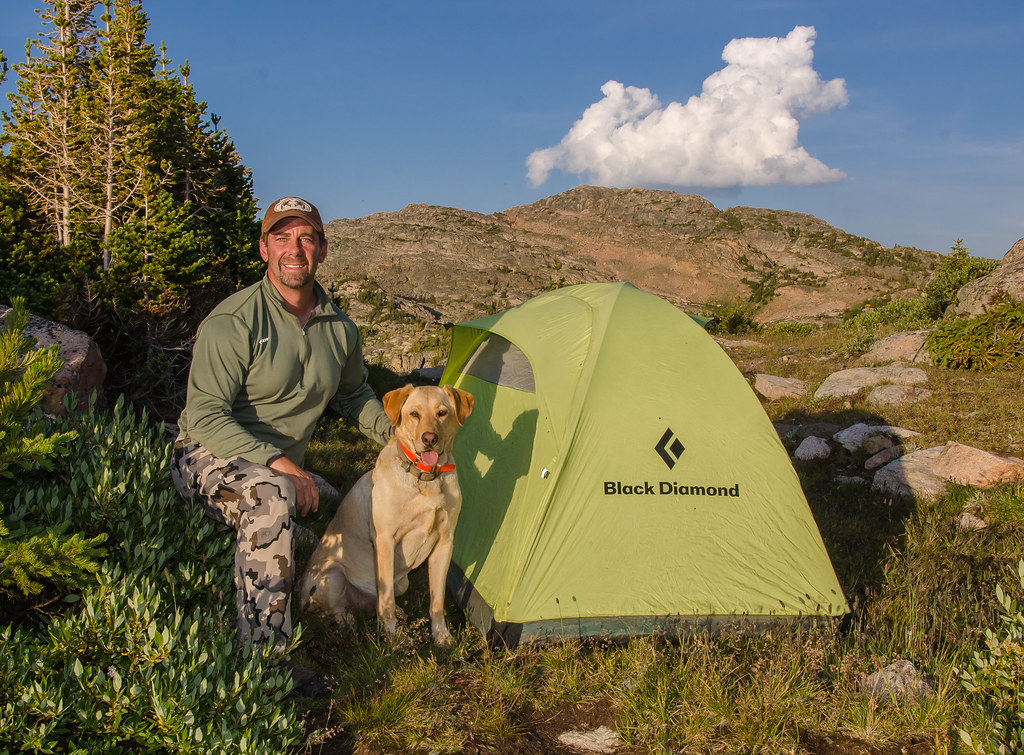 I should have put another beer on GuNR's left side to distribute weight better.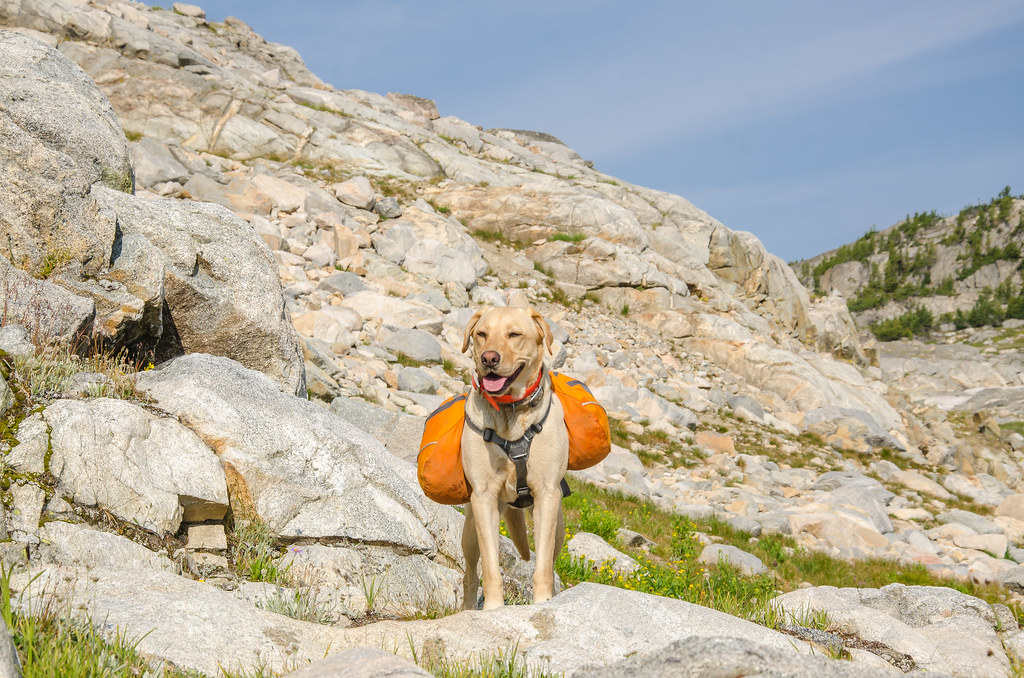 Not a very good shot, but this gal had to check out our camp in the middle of the night. When the flash blows up their eyes, they are pretty close.