A week ago Saturday my wife and I drove our truck camper to my brother's place south of Cody, Wyoming to join a gathering of family and friends who were celebrating my niece's birthday. She and her husband live in Wheatland and drove up to help host the event. We had a couple of dozen people from Wyoming, Montana and Colorado. A good time was had by all.
By midafternoon Sunday, most of the revelers were back on the road to their homes so they could get back to work on Monday. That left my brother, my wife and I to scout for antelope for the rest of the day. It was opening day. My wife drew the only buck antelope tag among our family. We looked over about a dozen bucks. They were all about the same, about thirteen inches in size.
We got up Monday morning at first light and headed back out and decided that we would probably not see a buck over 14 inches. So my wife picked out one of the biggest bucks we had seen the day before and the hunt was on. We got her to about 150 yards and she made a lethal shot on her buck.
We had the buck skinned and on ice in less than two hours. It was a great family birthday celebration and Wyoming antelope hunt.
Wyoming buck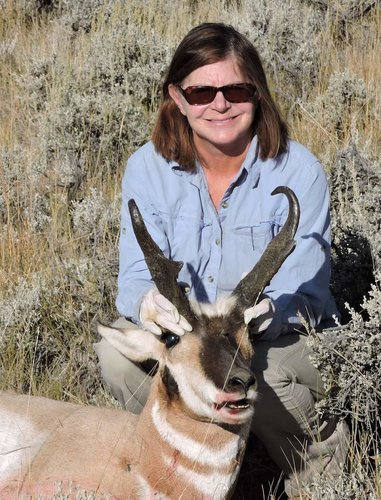 Looking for that buck over 14 inches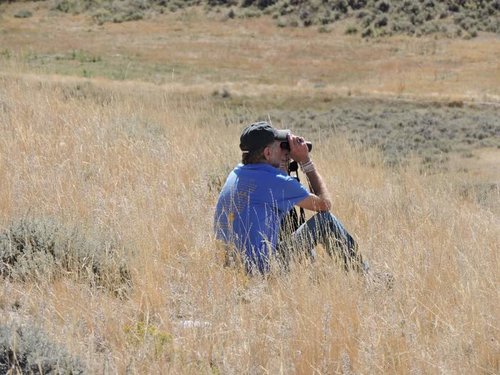 Horns at sunset