Joined

Aug 25, 2011
Messages

2,232
Location
This is Colin, he came with me when I hunted in Montana in 2012, this is the accompanying message he sent me:
'Old boy going back. Really long in the face and 6 one side 5 the other and missing one tine. He was so bloody heavy dressed out took 3 of us with a pulley to lift him in the chiller. Neck was on the floor. Only just got him in. Never ever seen so much fat over 2" of it on the breast plate.'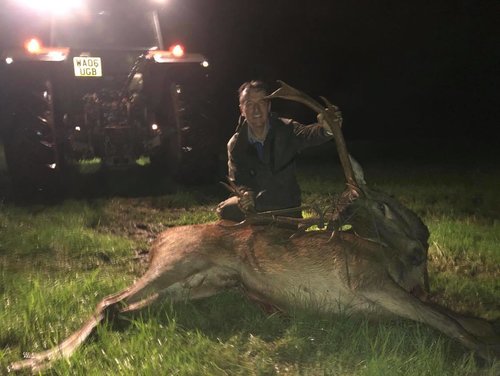 Its a beast alright, with guts out, bottom legs and head off over 300lb!
Cheers
Richard