Or was it? Dun, Dun, Dunnnnn. . . .
As promised in
https://www.hunttalk.com/threads/keeping-a-secret.309775/page-12#post-3279097
, here is the MT deer recap from my trip with my dad this year.
It was a short drive this year due to my move up to Maryville, TN. +/- 2,000 miles each way. We ended up somewhere around +/- 4,700 for the whole trip.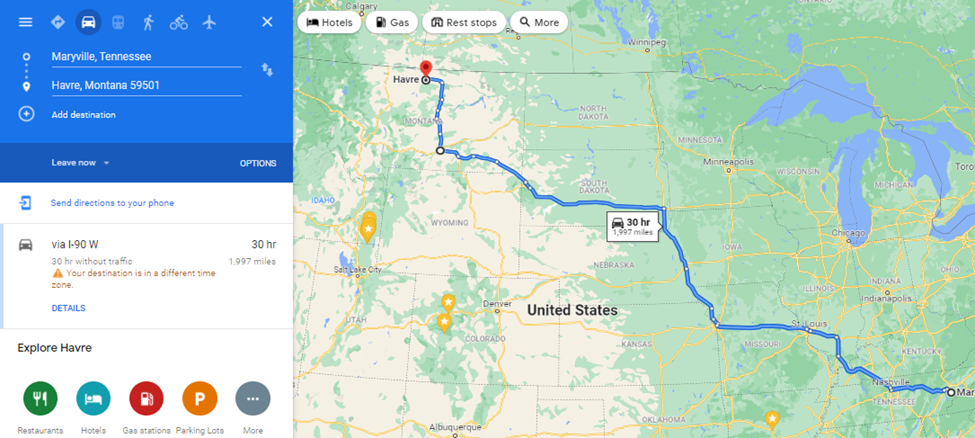 In order to make the driving easier, we split it up into a long first day (Sioux Falls, SD - +/- 17 hours), medium second day (Billings, MT - +/- 10 hours), and short 3rd day (Havre, MT - +/- 4 hours). This definitely ended being a good decision as driving gets really old by day 3. A buddy of ours, Scott, had recently passed away from a battle with Covid. He was born and raised in Sioux Falls, SD. We took some time to reminisce while driving out the next morning.
When we hit the road on Monday, 11/01 Dad was sitting at #21 on the deer alternate list while I was still somewhere in the 800's. Hope was in the air as we'd be pulling into town on Wednesday, 11/03 and we knew they have been updating the list on Wednesdays. Not knowing exactly how the system works, we kept hoping that he'd get an email stating a tag was available before it updated online. That kept the excitement up each day.
The drive was uneventful in general, just like I like it. Dad and I switched off with every tank of gas at about the 6 hour mark each day (thank you 36 gallon tank!). I took the last leg of the drive from Billings to Havre on 11/03. Around 11am, this happened: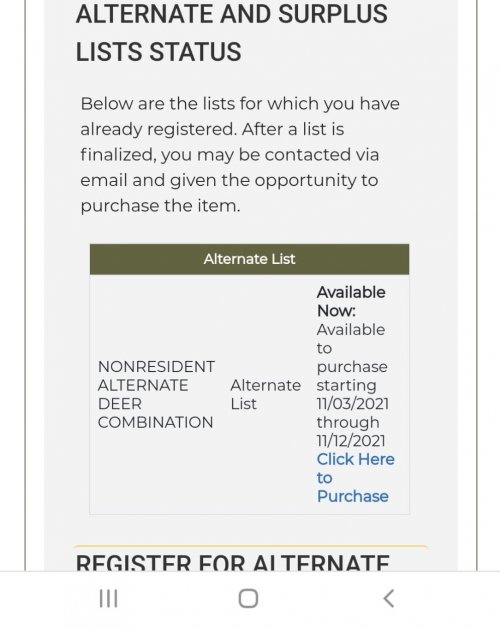 And dad promptly informed the ladies back home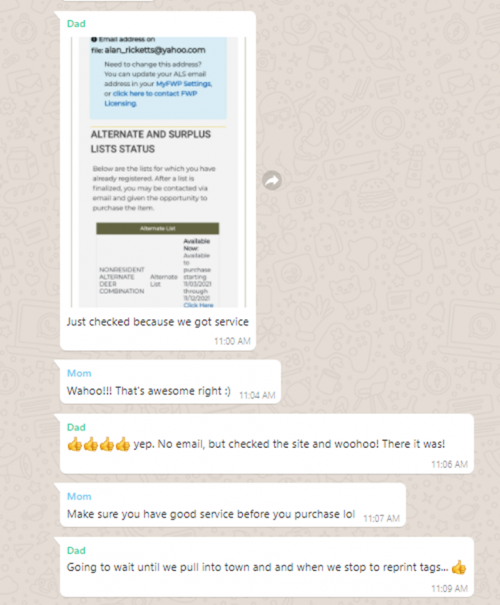 In order to keep each post from going on too long, I'll break it up into a few posts. . . To be continued.