JTHOMP, thank you for these posts. Like I said earlierI also am entering the world of training a hunting hound (beagle)and its nice to see another having the same struggle and success that I am experiences. I am definitely stealing the "patient and persistant" minset and feel that I need those 2 words tattooed on my inner eyelids sometimes. Please keep up the posts. Thanks again
Patience has to be the hardest part. Me and the dog have to learn. What you plan on doing with your beagle?
I do not have a GPS to track the dog. Just an e collar. I've put a bell on him at times, which works well.

I'm working with a pointing breed and generally don't let him range too terribly far. That said, here in IN when just loafing in the woods, there's been a few times I wish I had a GPS.
This week we have really been working on "come" and haven't had any issues. Saturday and Sunday she'll get to spend a lot of time in the woods. Prior to all this when she was in the woods I let her do her thing because I didn't want her to learn to stay at my feet. With her ranging out now, I'll try to get her to come a couple times so she knows that she can come and then continue hunting. For the time being I might just put a bell on her before dropping a few hundred one way or another.
One thing for sure is that she has her nightly routine figured out.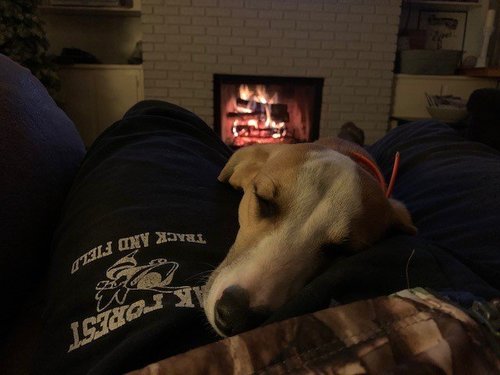 Last edited: