Joined

Aug 25, 2011
Messages

1,697
Location
The season finishes on the red stags tomorrow, I had been seeing this little 'forky' running with a spiker for weeks, 2 weeks ago he had a lucky escape, I had no backstop, so the shot was unsafe, 2 more steps and he would have been in the same position as he is now, but his friend smelt me and he took off.
This time I got lucky, just 200 yards away I had bumped a Roe Buck that went off barking it's alarm call.
Usually that screws everything up, but down in a deep gulley I saw the 2 stags, boom went the 30-06, it ran up out of the gulley for about 100 yards and keeled over, knocking off the remaining forked antler as he thrashed around.
Up I went to find the farmer, I told him I had ropes, but he said 'I have lived here all my life boy, I know what I'm doing' those were almost his last words that day, the tractor tipped, I thought to a point of no return, there was nothing stopping him from rolling down into the gulley, all he did was break out into laughter when he got control again!
So, onto the Roe Bucks now, stags come back into season on August the 1st
Cheers
Richard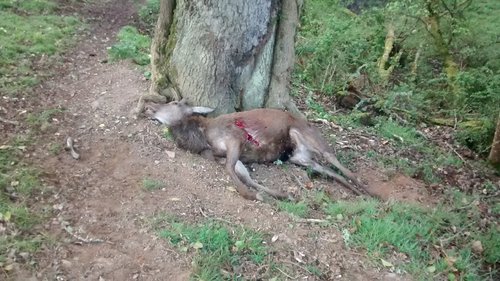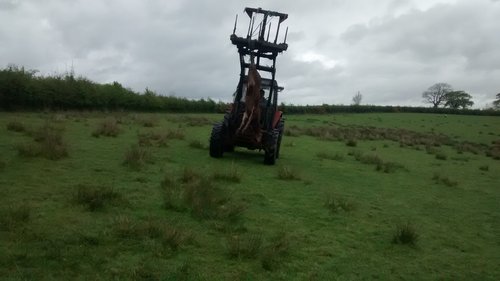 Last edited: