Joined

Nov 4, 2014
Messages

9
I spend most of my time out photographing BigHorn Sheep, but on occasion I get out and do a little Goat digiscoping.
Thought some of you might enjoy a couple pics from Sunday morning.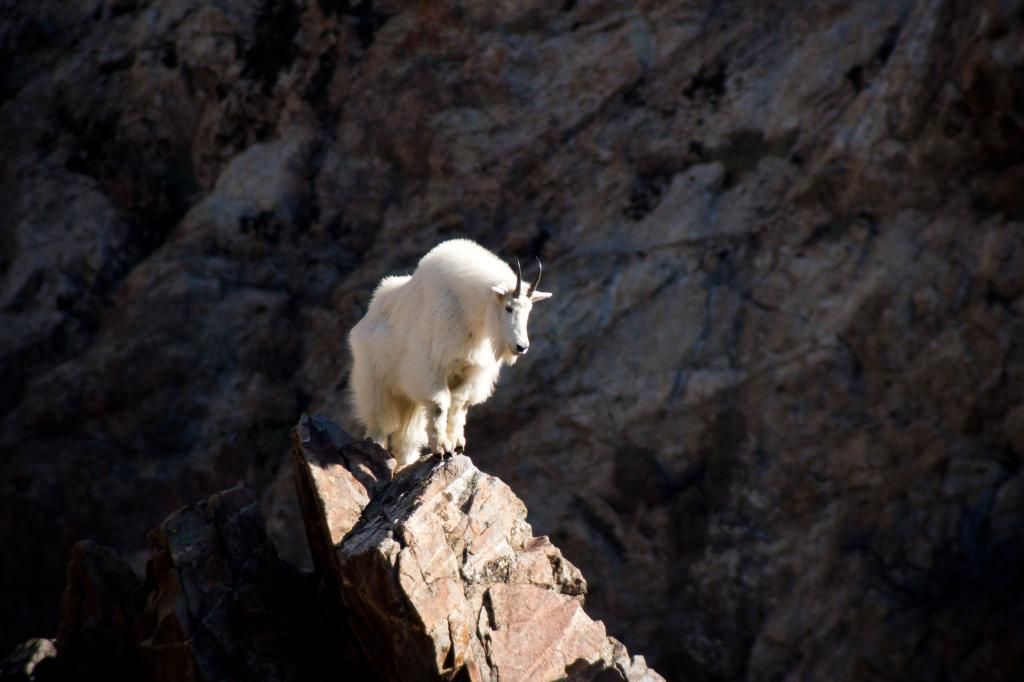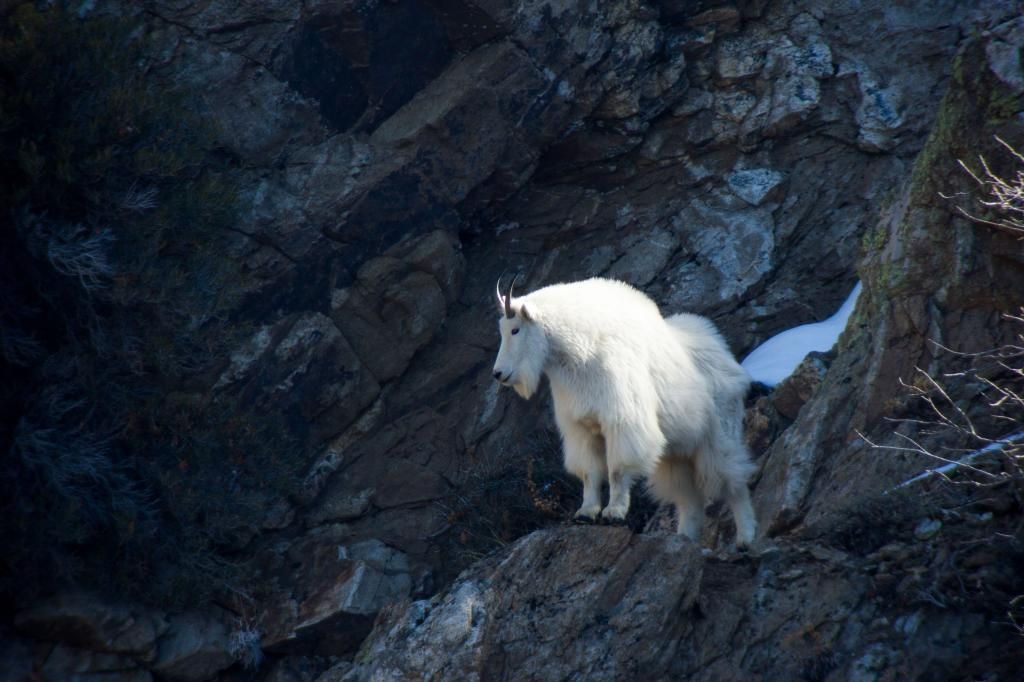 This next goat had a funky horn configuration. It was kind of a rare sighting, so I got some pics and video of it.
This is a goat that I have not seen before.
I found it odd that the horn has no curl to it.
Initially I thought it to be broke and just hanging on in the forward position.
But after a closer look, you can see the horn has grown straight and there is a melted looking tip, with the funky forward facing bit. Kind of cool.
Took almost 200 images and a bunch of video.
Those were a few of my favorites.
Shot tis video of a goat with a busted leg.
If you turn the quality setting to 1080p and view it a bit larger on the screen, I believe you can see the bone and the old blood stain.
https://www.youtube.com/watch?v=cLYxoxlQUmo
Anyways, hope you enjoyed them.