Joined

Mar 26, 2012
Messages

16,131
Location
Actually, it should be fish TAILS galore.
I was chatting with a good friend of mine earlier this year about fishing. We always talk a lot about going, but fishing often takes a lower spot on my priority totem pole in the grand scheme of life. However, I do love to fly fish, and I told my friend that we needed to make a trip to Montana happen. My friend mentioned that a friend of his had a place on a trout stream, and he would see if we could go there.
We were granted permission, and the ability to stay at their "cabin". I had a sense that this was not going to be near as primitive as I'm used to. I'm as OYO and DIY as anybody, but sometimes when you get offered up a deal like this you just do it and don't question anything. Kind of like getting to hunt deer on the Dana Ranch, enjoy it for what it is and appreciate the experience.
Enough talk, let's get on to the pictures......
The "cabin".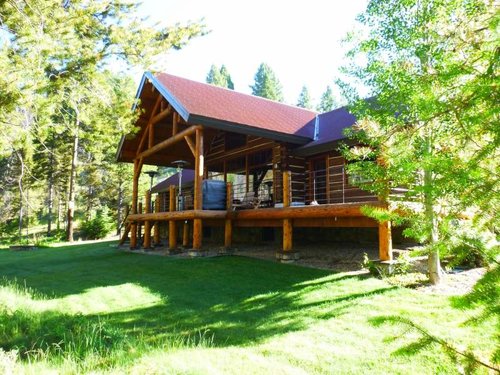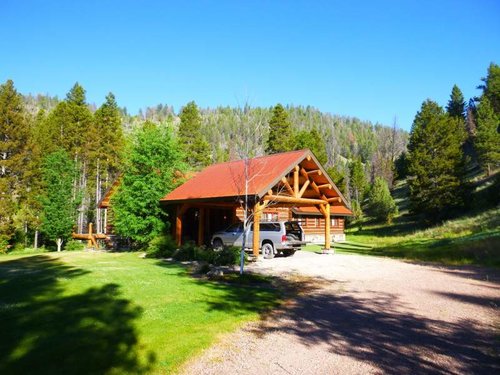 The first fish.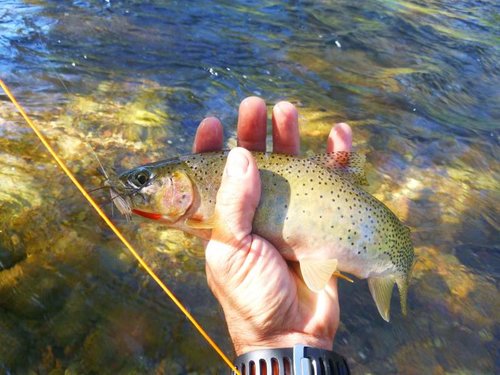 The stream.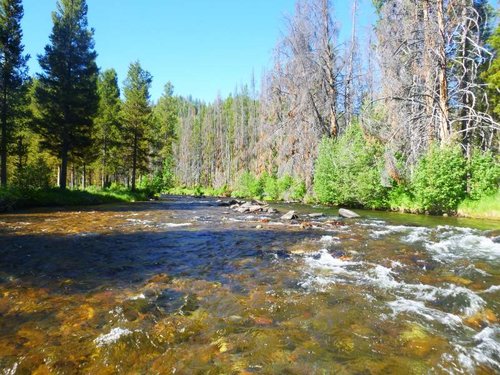 One of the flies they liked.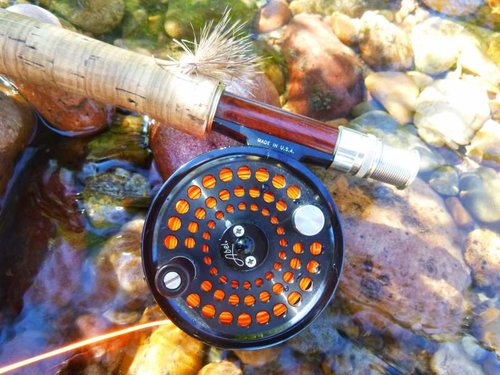 Lots of cutts.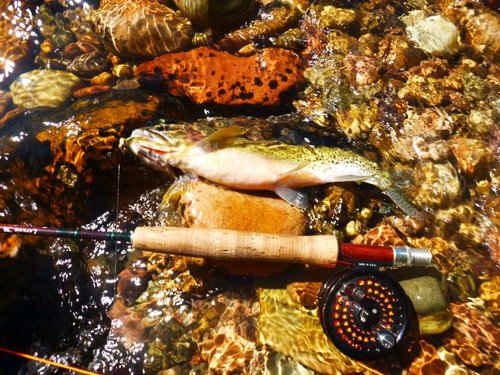 More water.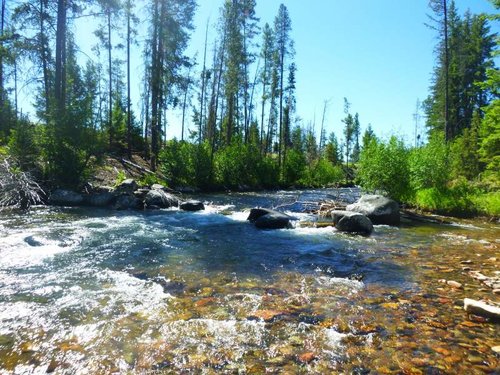 The rod holder at the "cabin".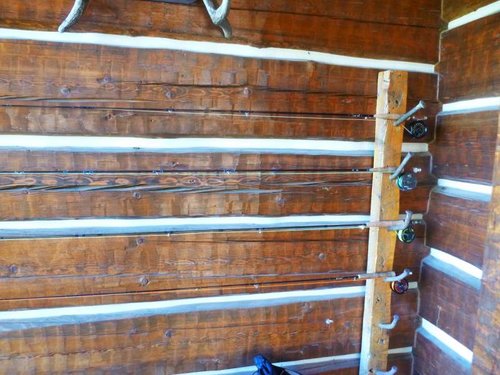 It's always fun catching fish with a rod you built and flies you've tied. This rod became one of my new favorites after this trip.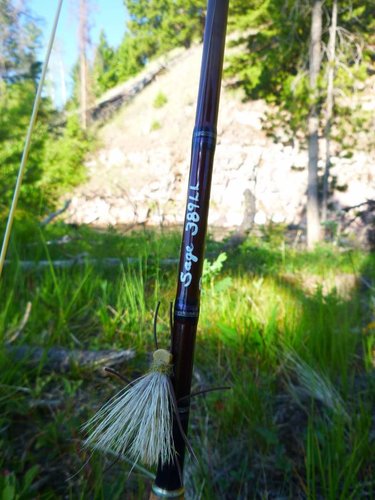 The fishing got so good at one point that I began "calling my shots". This brown was a first cast victim to a called shot.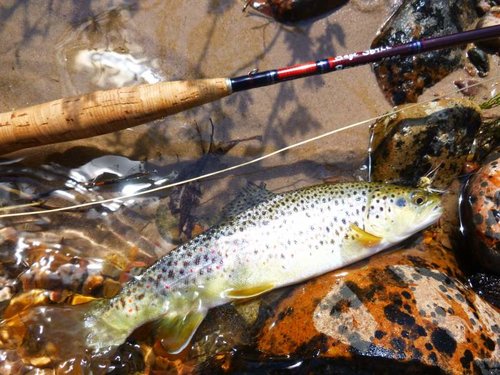 He came out of the hole right at the point of the root wad.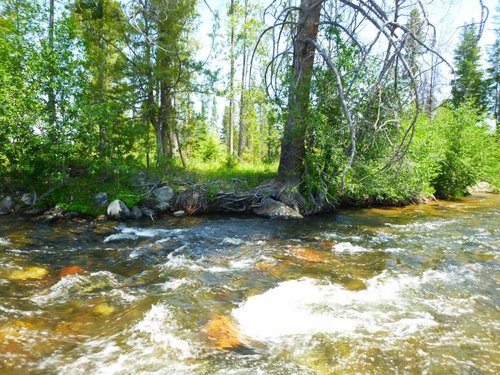 I think this was the biggest fish of the trip, and the last one. I called it a day after catching him and drank a Cold Smoke while sitting on the deck.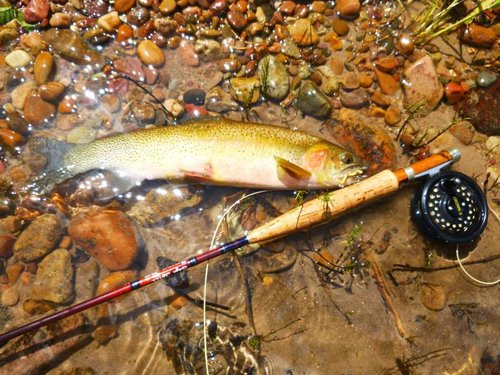 This was my last fly of this pattern, and this is what it looked like after catching the last fish.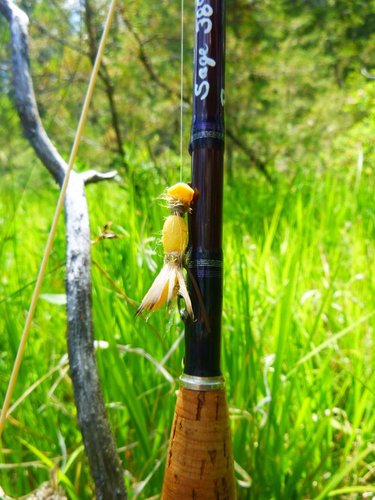 It was a phenomenal three days. I would venture a guess that I caught somewhere on the north side of 100 fish in three days. Almost all on dry flies. I honestly lost count because it was so good at times. This afternoon was one of those times. It was like duck hunting when you can't keep the ducks out of your decoys. It certainly makes up for those tough days on the water when the fish are in complete lockdown mode.