Joined

Aug 4, 2014
Messages

119
Location
I saved as much of the rib cages off my elk as possible, as they had a fair bit of meat left on them, and I was trucking out - not packing out. I read an article about a family that had an elk rib BBQ every year, so I tried their method: simmer the ribs in water for a couple hours to break down the connective tissue, then smoke on the grill and glaze w BBQ sause.
I simmered the ribs for about two hours, and did not add any flavoring to the water.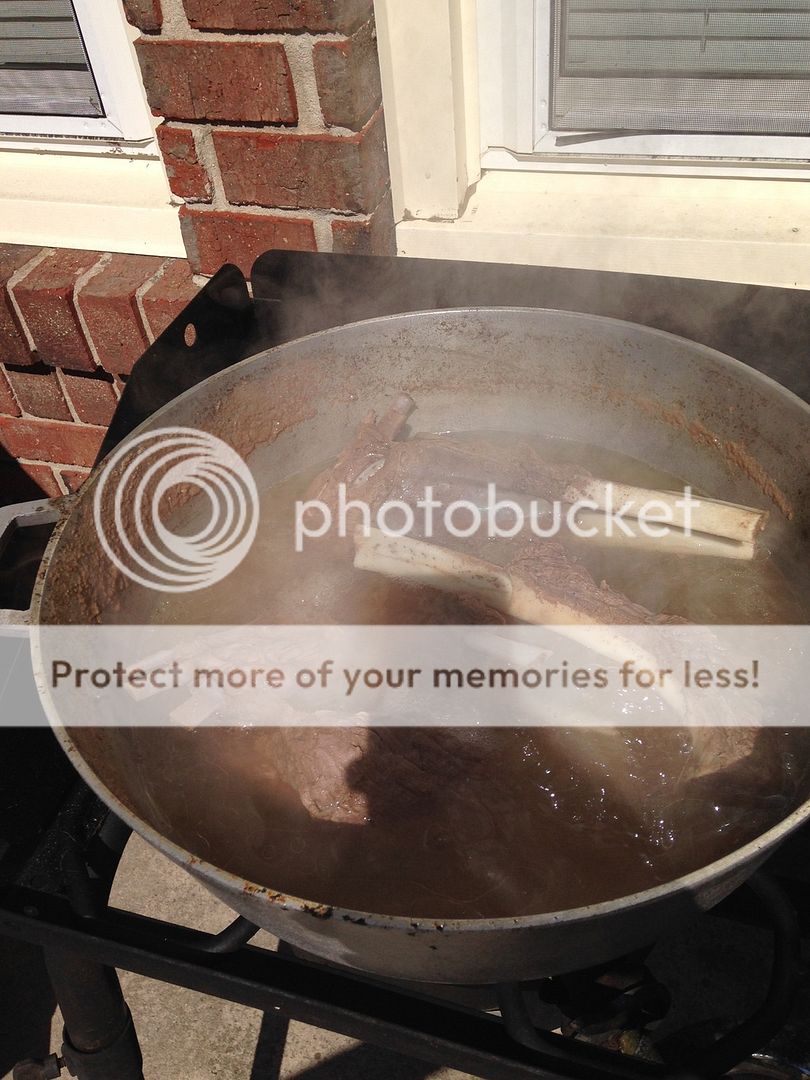 I pulled them out, then seasoned them with Lotta Bull Red Dirt Rub and put them on the Weber kettle with Stubbs briquettes and hickory chunks to cook for about another hour.
I glazed them with Stubbs original BBQ sauce, and let them cook for another 15 minutes or so.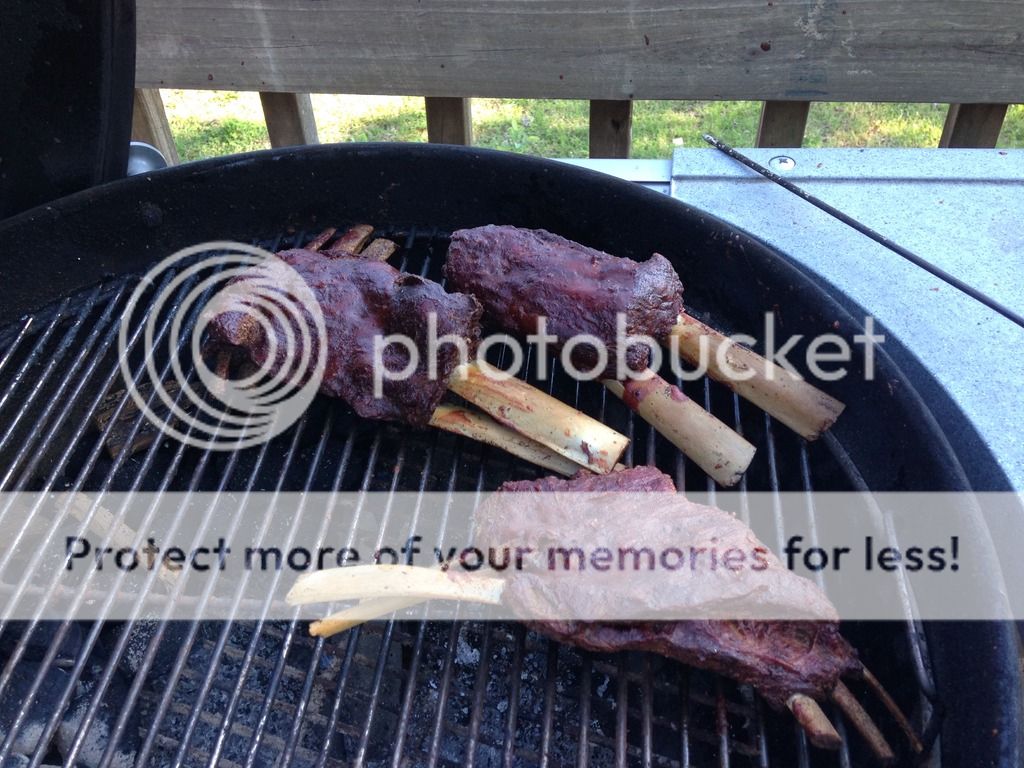 These were awesome. They were just as good as any beef rib I have done, and were not dry in the least. Any fat on them was gelatinized, and was not gamey at all. Here is a pic of my brother tearing into one: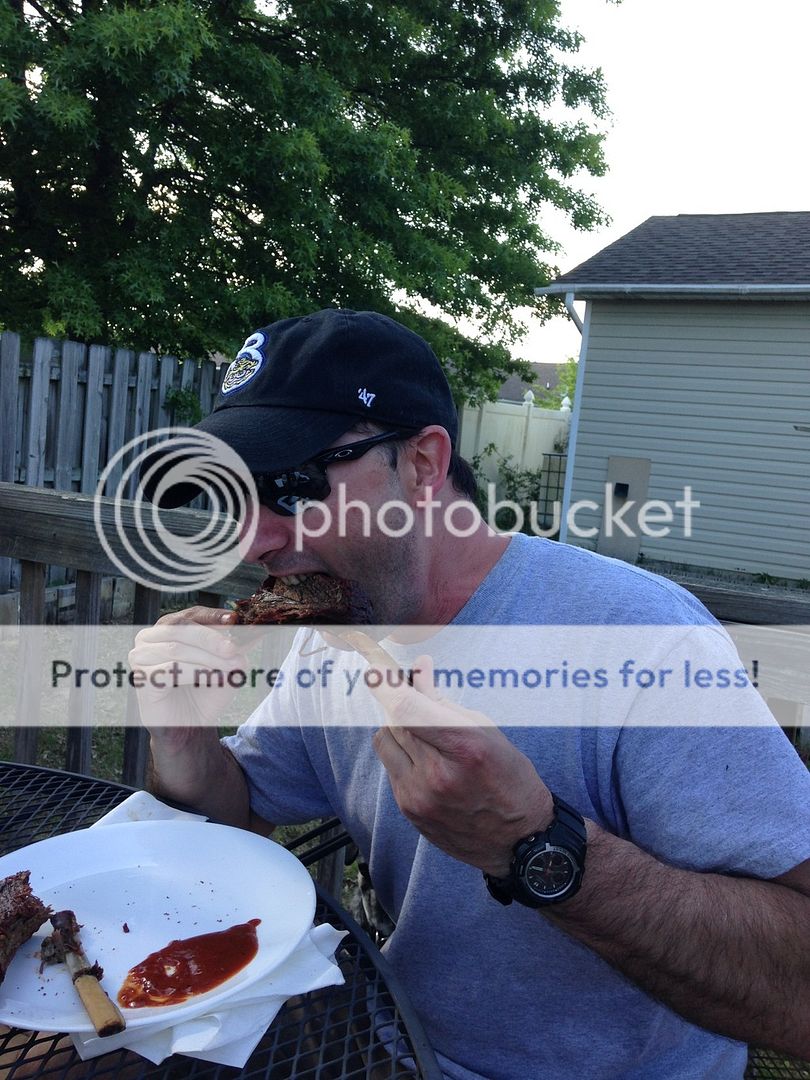 Now I wish I had been able to save more of the ribs.