Yeah, I know I would be better off on a fishing forum, but there's a ton of crossover here and I don't want to expand my digital presence.
I got the nod to buy a real fishing boat from FireTiger. I know the market had been crazy (unsure if it still is?), and I am not in a rush, but I do need to narrow down what we are looking for and thus I come here asking for considerations I may have not thought about.
Backstory
Growing up, I spent a decent amount of time on smaller boats fishing mostly lakes in inland NY. My grandfather had a fairly nice 16ft deep V and my father has a 14ft mid V. My dad's boat is no frills, but it still get's the job done in many circumstances. He must have had it for 50 years. He does a lot of solo fishing. FireTiger and I have fished from a 17ft Coleman canoe for the last decade and have had an awesome time.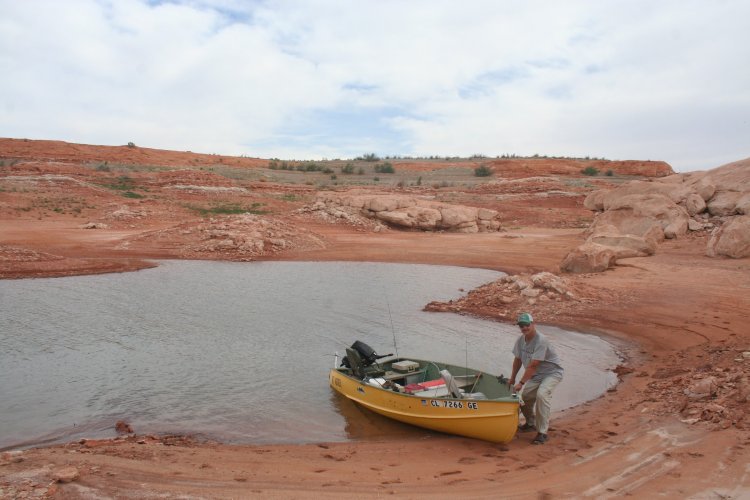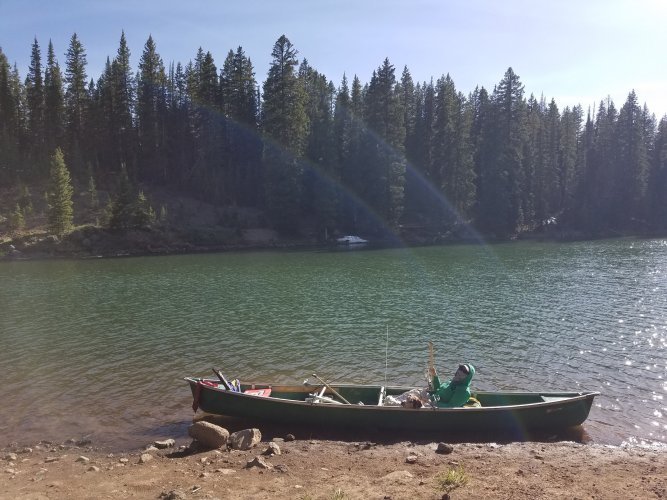 What changed that we're now interested in a boat? Pretty simple, we have a daughter now. I suspect there will be another in our future. We have had her out in the canoe, but things were definitely cramped and neither of us was comfortable with the safety aspects of the ordeal.
How we'd use a boat.
We will almost exclusively use the boat for fishing (not into water sports) and if our previous styles carry over, our fishing methods tend to be: Trolling > Jigging/Drifting. We do very little casting. Species wise we chase just about everything, but probably lake trout > walleye > wiper > trout.
I would like to be able to fit four people (2 adults, 2 children), as I suspect that will be the family in a few years. I do not expect to take the boat out solo. In those rare cases (FireTiger is a pretty hardcore fisherman), I would expect to use the canoe or a float tube.
It gets dang windy here. With the canoe, this means we expect to be done for the day by noon and consider ourselves lucky if we are able to be out longer. It isn't the case with every location but it is pretty common.
We'd like shade, ie a bimini or similar. It is often very sunny here and we love that, but my wife and daughter are redheads and burn extremely easily.
Almost no way I am buying new. I can afford whatever we want, but current new prices seem absurd. I'd like to keep things under 30k if possible.
I want aluminum as there are times we'll beach the boat on gravel banks for overnight camping and to keep things lighter for towing. Outboard only. No need for jets here, just nowhere to use them. Probably walkthrough console. I've driven both console and tiller boats and prefer the wheel.
Tow vehicle will be an F-150.
While it would be nice to have this year, I'm not in a rush. We are already halfway through our boat season (as hunting takes over in September). I'd like to have something by spring 2023.
What I've thought thus far.
From my own research, the most common boat type fitting my needs is an 18ft deep V, something like a Lund 1875 Fisherman, Crestliner 1750 Fish Hawk SE or Lowe FM 1800 walk-through. These types of boats are very common here.
Further research has lead me to an alternative, but I don't even know what the style of boat is called. I'll refer to it as a Northwest style. Examples include North River 18' Seahawk and Thunder Jet 186 Rush. These boats are NOT common here, but I find the forward console leading to open deck space for fishing in the back very attractive. Additionally, this configuration creates more covered seating.
What I Want from you!
What have I not thought about? Any brands to avoid? Is my budget laughable these days? Do any of my conclusions not make sense?
Last edited: