Joined

Sep 12, 2014
Messages

1,807
Location
Seven years ago to the day I hunted a public land spot in the Wairapapa (southern end of the south island) and had two stags aggressively roaring. That day I shot one with the rifle. Yesterday I decided to return to the same sport to see if I could get some more late roaring action, but this time with the bow.
The signs looked promising for the trip. New moon, weather clearing and nearly running over a deer on the way in convinced me I should see a deer or two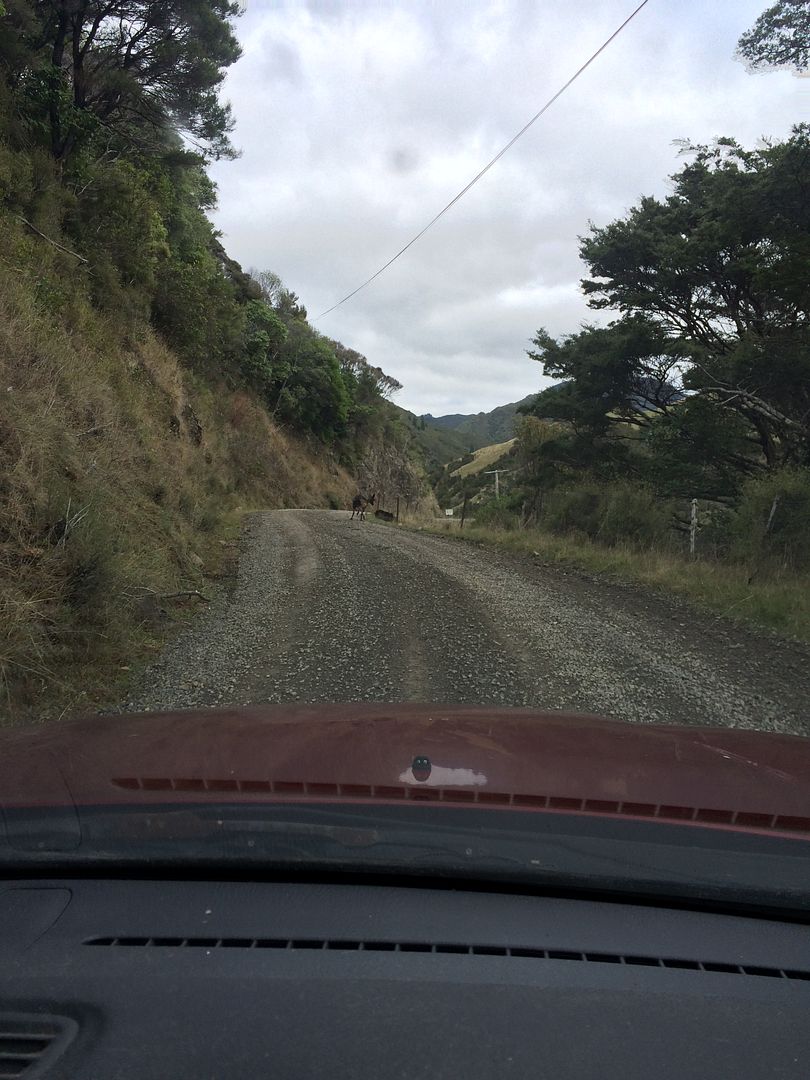 Reaching my first lookout I spotted a yearling after about 10 minutes. I was after a stag but decided with the bow I shouldn't be too picky.
On the way to the yearling I saw another animal and when I got the binos on it I could see it was a nice stag. The excitement levels definitely picked Cheesy The stag was in a good spot for a stalk, small clearing with enough cover to get close. The problem was the wind, it was all over the place. I really didn't think I had a chance in hell of getting close without being winded, but I didn't really have choice
. So off I went.
I closed the gap from 400 yards to 80 yards in no time. The next 40 yards took about 15 minutes, want to take my time was difficult as I didn't trust the wind and just wanted to get close as fast as possible. The pressure was on and the adrenalin was definitely not helping.
Eventually I got to 40 yards and that was close enough, in fact it felt very close
Now I had to wait for a broadside shot. Luckily he was moving around a bit while feeding. I could hear him biting the grass and chewing. Now I'm not the most patient person and waiting for a shot was taking all my control. Finally I was broadside and once I got the sight on him he don't look so close. I slightly rushed the shot but it was still good and he was down.
Here's where I shot from. He was in the middle of the clearing, and you can see where he fell. Look for the leg at the bottom of the clearing.
I took my time getting the meat and slowly made my way back to camp. The legs were fit after a recent fiorldand trip, but the knees felt every step. Back at camp I had a beer, a few whiskeys and cranked the party music up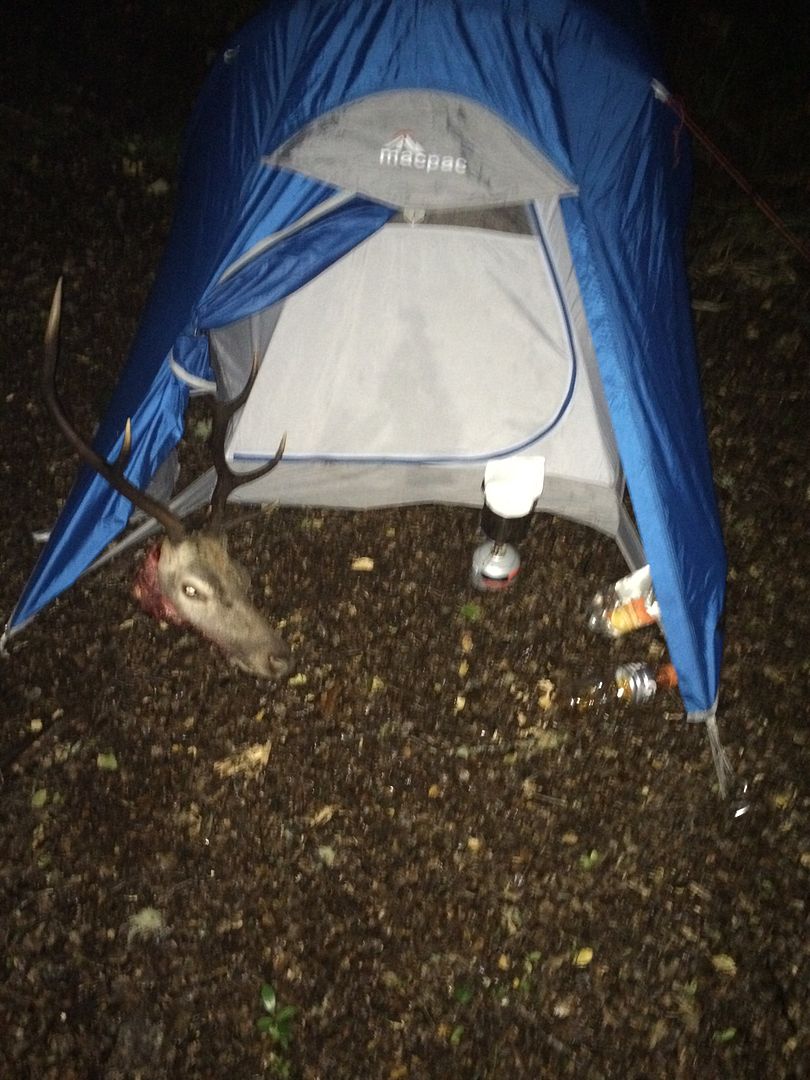 This hunt was definitely one of my best. It was a massive sense of achievement to get such a clean kill on a stag using a bow