Joined

Aug 25, 2011
Messages

2,561
Location
This was kind of lucky, 3 young stags were in the corn field top of picture, but i didn't want to shoot there as the farmer would have gone nuts with the damage i would cause dragging it out, i sneaked along to the single tree on it's own top of photo, so i waited until they jumped into the grass field, only problem was i knew then they would start to pick up my scent as the wind was wrong, and sure enough they did, they all stopped and looked in my direction, a small red pricket presented a shot slightly quartering away, it took off like a steam train for 50 yards, then stopped, did a little circle and fell down, lying still, although i had another round chambered i wasn't expecting what happened next, it gets up and runs flat out again for about 100 yards, i was about to give it another but realized it was about to finish it's run, which it did.
Tough creatures, it had suffered a double lung shot.
They are still in velvet at the moment.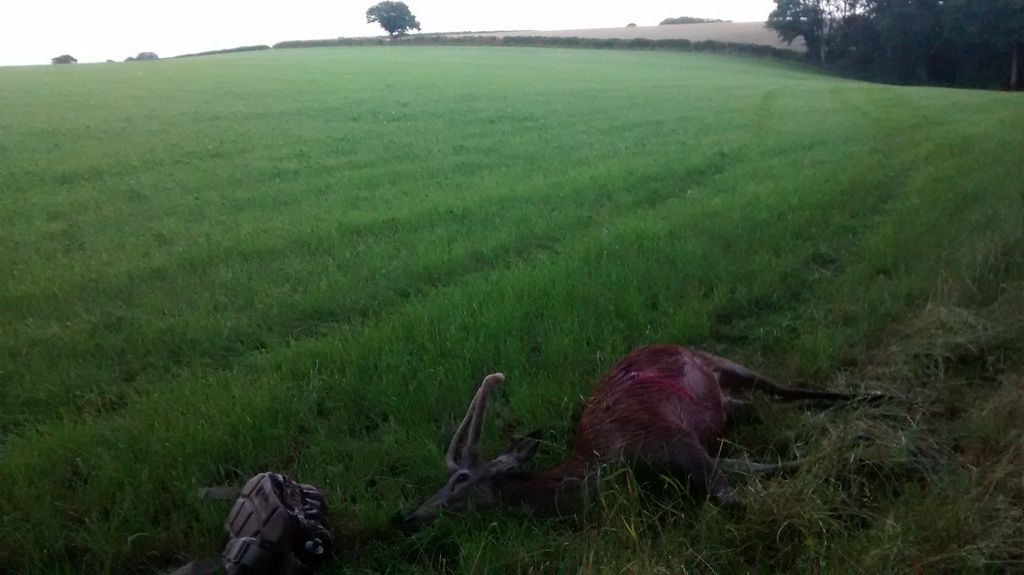 Cheers
Richard