Joined

Sep 11, 2020
Messages

3,518
I live in a small old (< 800 sq ft 1929) house. Often it seems too small. My late wife and I raised two kids in this place and several great hunting dogs who have joined her and my son still sleep on the property. I'm not leaving. The problem is where to put my trophies. We have a very dinky trophy room for the taxidermy business but it's already pretty much filled up. Now I have eight more trophies on their way home from Africa, including one monster cape buffalo euro and capes for kudu and sable wall pedestal mounts. Three moose racks are also gathering dust in the garage attic.
As a partial solution I decided to open the ceiling on the front porch. It's not a very big porch but high pitch to gabled roof. A lot of space up there I can utilize without making any significant changes to structure. I still have wiring to tackle tonight and tomorrow. I'll put a box in the centre of the gable with a bar for LED spots and a motion sensor. It will be on the living room switch for outside porch light. The porch walls and ceiling will be insulated and blinds added to the windows. As long as there's only skulls out there the sun won't do any damage to them. I'll add a wall outlet on the line to outlet in the root cellar below porch. Should be plenty of room for the big buffalo ... or maybe both of them on facing walls.
Eventually I will open half the ceiling in the living room and trophy room but that will require some approval from engineer. I'm thinking scissor beam support. I could also eliminate the wall between living room and trophy room as it's nonsupoorting.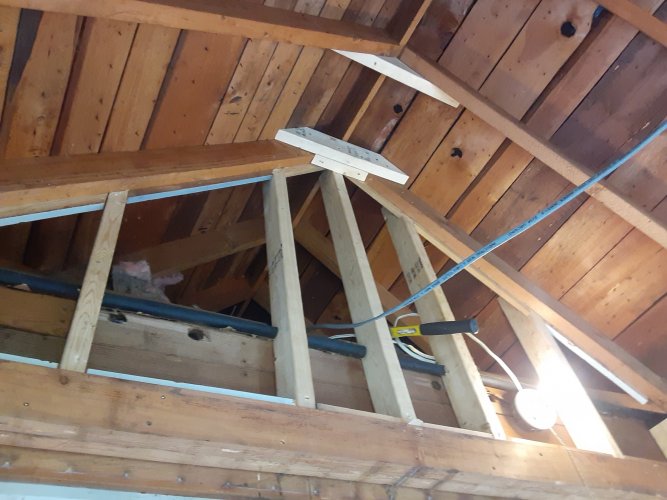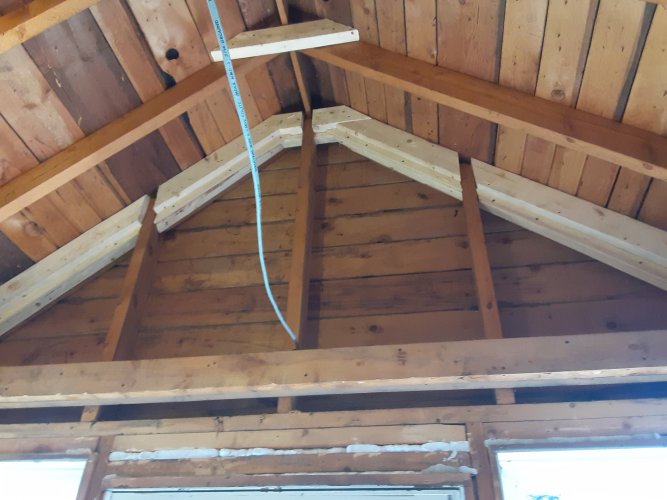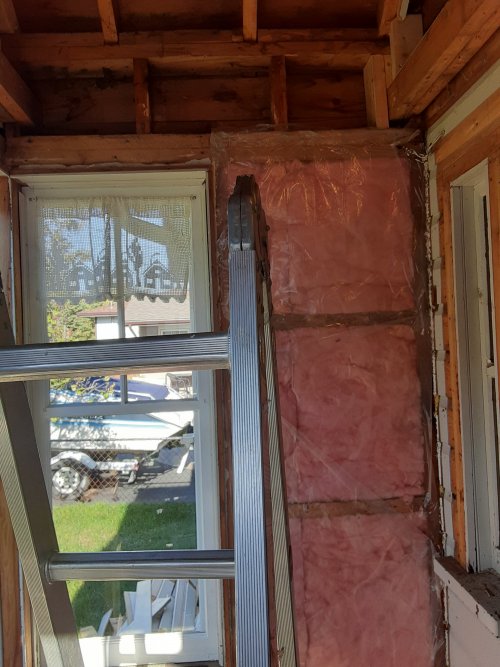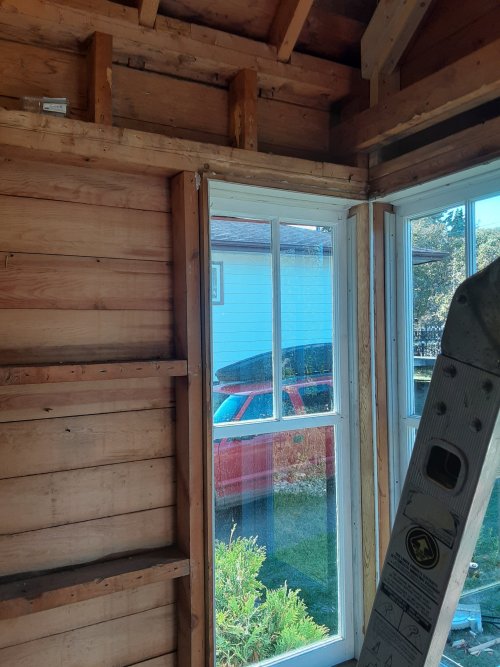 Any suggestions?
Last edited: