Joined

Aug 27, 2015
Messages

1,415
Never has a used truck been worth more. As expensive as the new trucks are, they will never be cheaper. It was a a decision to buy a new truck or keep the used one that was still in excellent shape.
With the difference as minimal as it is, I decided to sell my 2012 Ram and order a new Chevy and hope it lasts for another 10-15 years. Who would have ever thought it would be so hard to buy a new truck?
Dealerships don't seem to care, they can't get new trucks to save their souls. No deals and no trucks. Even the big stores can't get anything.
I finally got the local Chevy dealer to slot a new truck that wasn't loaded with all the options. I got lucky and in January they told me I had an opening to order a less optioned truck and get it into the lineup and get it built.
No promises, but 6 months should be the most I would have to wait. The only problem was to sell my truck and get the most money before it would depreciate. Everything was a gamble, roll the dice.
I sold my truck and got a good price for it, meanwhile in March I got the call my new truck was built. Ahead of schedule, I was happy to hear it was done. It still took over a month to get it on a train and get it shipped to Montana.
Monday I picked it up and am pleased that it really wasn't 6 months, but actually 3 and I was driving a new truck and my old truck sold easily.
It is Cherry Red Tincoat in color, very close to a candy apple red. The picture from the passenger side is not what the color really looks like, but it is a nice red color.
Now I wait for the first scratch…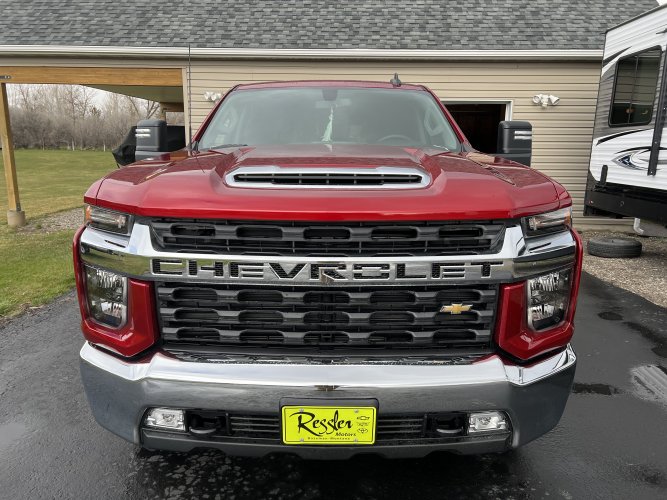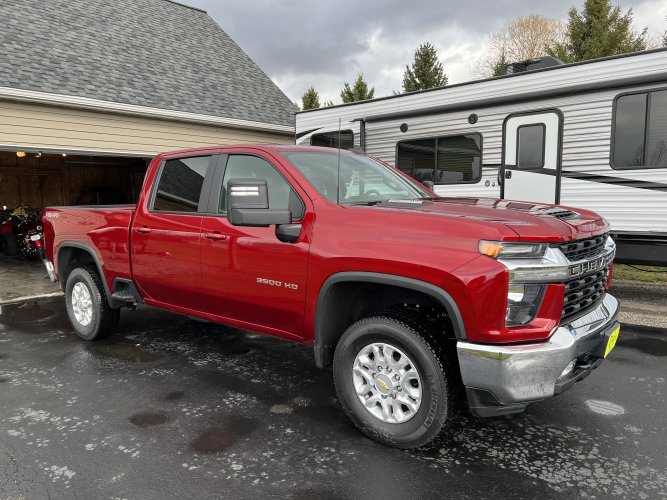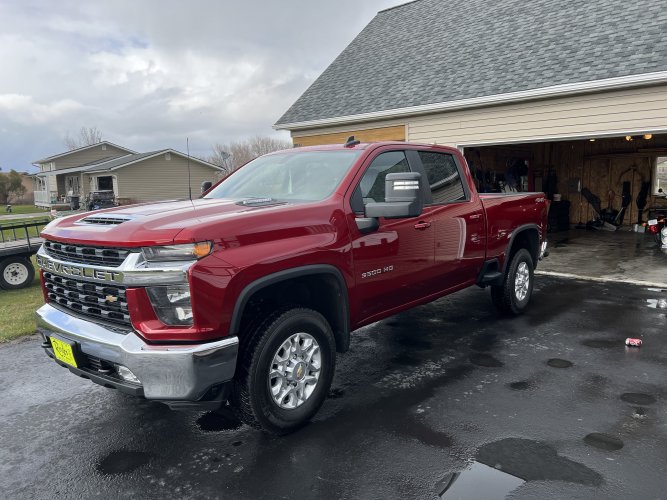 Last edited: