Joined

Dec 10, 2002
Messages

5,688
Location
Its been a fun spring and summer so far. I haven't shared much, thought I'd toss some pics of of Alaska life...
Some work, some family, some fun. I can't believe its July already. Need to get to the range and get the sheep rifle sighted in.
At Pyramid lake (NV) trying to hook a Lohantran before work... no luck, but I'll be back.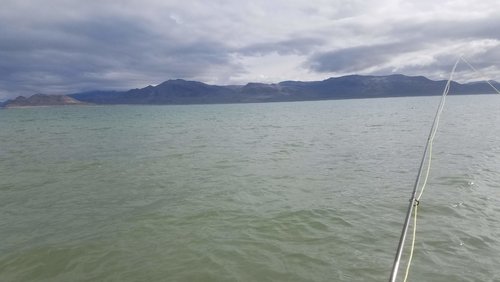 The youngest learning the ropes at a local lake. Won't be long.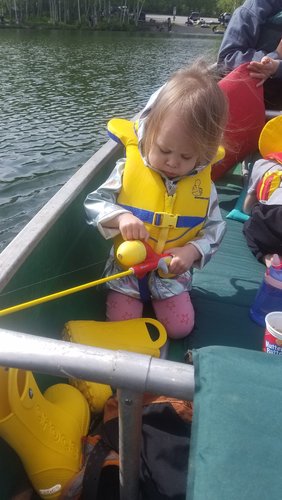 Copper River dipnetting, we pulled in 36 reds and 2 (25ish lb) kings in about 8 hours. One had a gps tracker it it. I got a call from F&G yesterday, they said he swam about 37 miles, and it took about 15 days. much slower than average.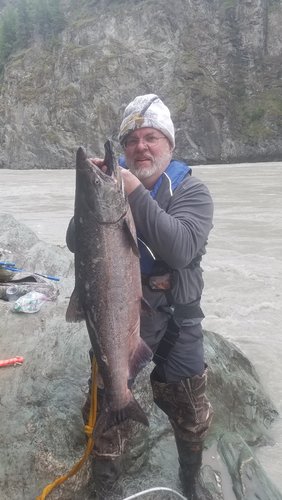 GPS tracker, it was in its stomach with the antenna out its mouth. for scale its about the size of a AA battery.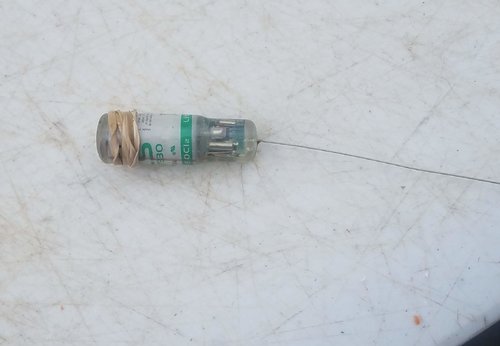 How about a 240 B&C, and 70 inches and over 30lbs each.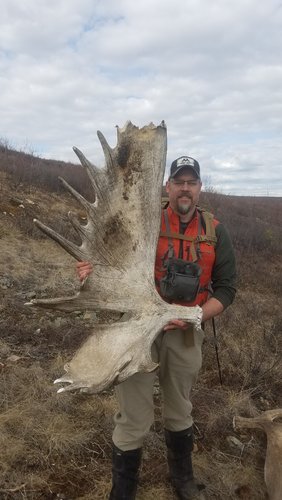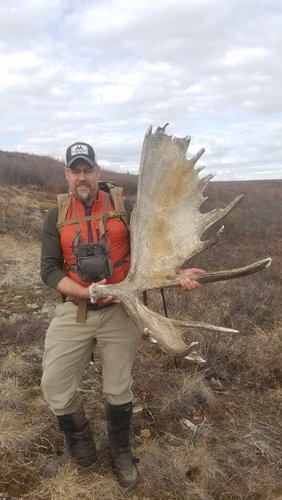 Our haul for week.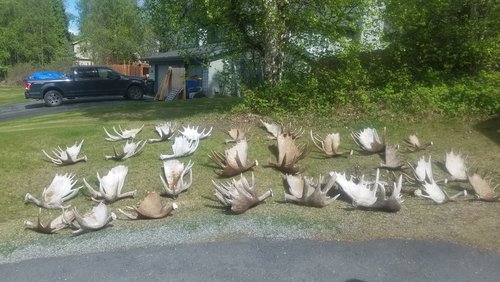 Picked up my 2016 sheep... I made the pedestal. Also picked up a winter caribou back skin I had tanned. My kids were convinced it was for them, and they were going to sleep on it.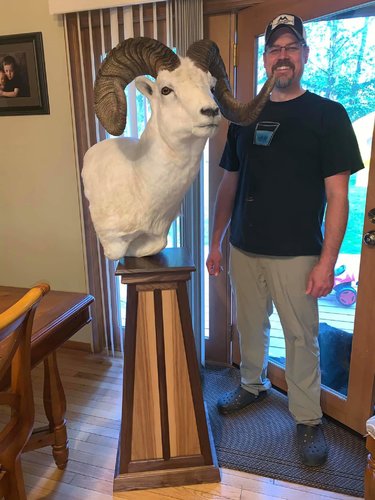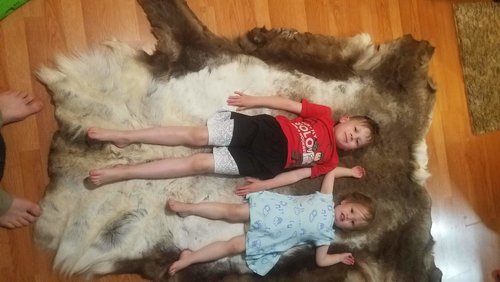 The fishing has been good. Put 40 up over the 4th weekend, and smoked a dozen.
My wife usually schools me fishing... its a draw this year.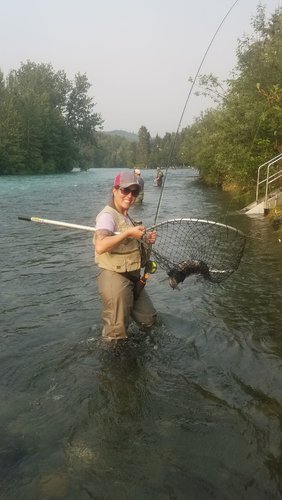 Trip 1 - finishing up at 1AM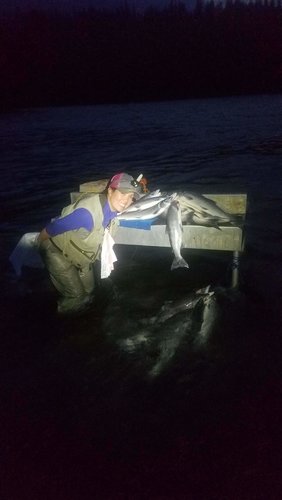 Trip 2, called it at 11:30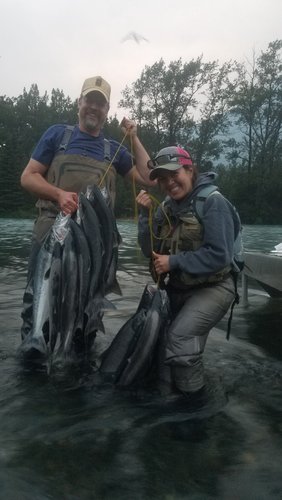 Mattie supervising the floor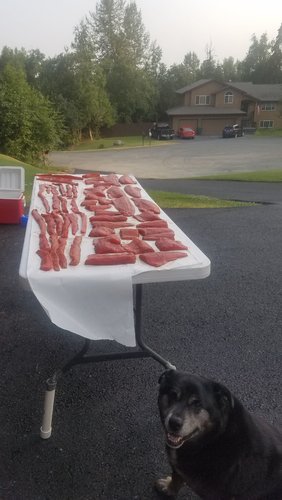 Also managed to get out and do some work on the side... Installing some transducers and stream work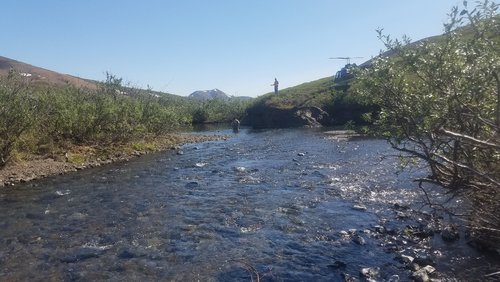 Checking a ground temperature sensor that a bear knocked off.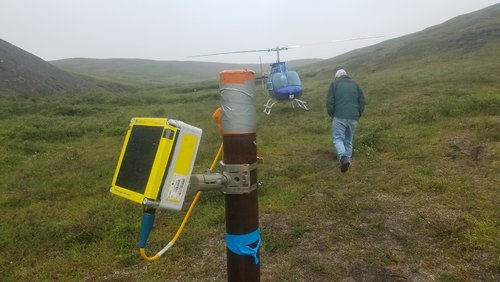 Even when working, I find gold...