Joined

Jun 8, 2018
Messages

162
I have a simple perspective when it comes to applying for tags. You can't win if you don't play. I don't gamble for money, smoke or drink, but am a geek when it comes to odds and know that there are no worse odds than 0 in anything. I'm also a sucker for raffles.
Like Randy preaches, we have developed strategic short term, midterm, long term and BIG DREAM plans. This strategy has served us quite well and my wife and I have been very fortunate to pull some sweet tags over the last few years. However, this year has been full of unfathomable gifts from the man upstairs.
Lightning struck back in February when Alicia pulled a Muskox tag for Nunivak Island, AK January 2022. That hunt and those tags aren't inexpensive by any means, but we budget well and have a mutual understanding that we can make any "big dream" tags work by cutting other life expenses. We hunt DIY, so that takes a lot of financial burden out of the equation, though there is never a convenient time to drop several thousands of dollars.
At the top of the list of dream hunts since Alicia and I both began hunting together in college has always been a Sheep hunt. It checks all the boxes of a true adventure and such an exclusive club to be a part of. We'll never win the preference point race and I just can't ever imagine a circumstance where we'd spend the amount necessary to guarantee an opportunity or hunt one (guided) in some states.
Introduce, New Mexico. Our true "Big Dream" state where we swing for the fences every year because everyone has an equal chance (well, kind of). Everything we apply for in New Mexico is a home run or strike out scenario. Having drawn a premium Elk tag there in the past, I am willing to sacrifice years of disappointment for the opportunity at high quality on a budget.
This morning, lightning struck the same spot a second time this year as I opened our results to find a bar of green below a giant stack of red, try again next years. My first reaction was downright panic. I figured I must have made a mistake, much like I had just done in Arizona by applying for (and drawing) a cow elk tag instead of bull. This would be a COSTLY mistake and it took me twenty minutes to confirm what my eyes were telling me.
After all of my frantic search for confirmation, I was finally able to come to peace with the fact that Alicia had draw a Rocky Mountain Bighorn Sheep tag in New Mexico! In fact, as best that I can tell, she drew the only non-resident/unguided Rocky Mountain Bighorn sheep tag in the state. She'll also be the only hunter in her unit for the hunt.
So, here we are. We're going to be Sheep hunters. We have no idea what we're doing, but we're going to figure it out. This will be a DIY adventure and I hope to keep this thread alive through it all. We don't have many people in our lives that really care or understand this opportunity, so this the greatest place to share the journey and we greatly appreciate any input, opinions or wisdom!
Here is my bride, in all her glory. Please wish us luck!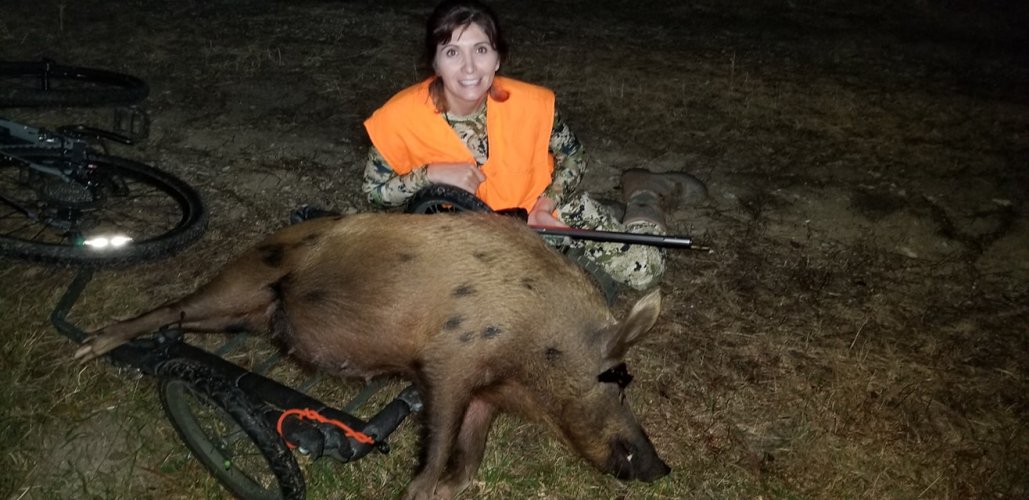 Last edited: