Joined

Apr 26, 2018
Messages

123
Attention all Sportsman who love enjoying the outdoors in North Dakota!! This bill will be headed to the final vote soon. This bill will reverse current ND law and make ND a zero tolerance no trespass state, currently people can hunt & fish on private land as long as it is not posted. The system works great and due to a few bad eggs and the ND pipeline fiasco awhile back some Ranchers and big money are pushing this bill hard.
If you care about keeping things as in with ND in regards to posting land write a short email to these ND legislators to vote no on this bill. One great thing about my state is the ample opportunity for all to enjoy the outdoors. This will further destroy that heritage and ability for those to enjoy tradition with their families. North Dakota is 93% private land (Source
https://gf.nd.gov/private-lands
) and it will not be a benefit to mimic MT or MN law where they have a much higher percentage of public land. The people most likely to be affected by this are those that pursue badlands game in Western ND as well as ALL waterfowlers and upland hunters. A lot of landowners leave the land unposted because they don't want to be bothered and/or they don't care about people shooting a rooster out of their tree row.
Take 5 minutes out of your day and send emails to the ND reps below. I mocked up a short email if you want to just copy and paste but feel free to put your own words in the email:
As an avid sportsman and resident of the state of ND I would like to express my opposition to this bill. ND has a longstanding heritage of freelance hunting and that is due to the nature of our current trespass laws. A hunting heritage that brings lots of money to our state and provides a wealth of hunting opportunities to those willing to go out and find them. Locking up those opportunities because of a few bad apples would be a devastating blow to our states sportsmen and women. I have had heard of issues with trespassing on friend and family's hunting land (posted with signs), and can honestly say that the only thing that will prevent that is more law enforcement and stricter penalties. But the fact is most of us hunters and anglers are respectful of those property rights and the system works very well as is.
Let's keep a positive mindset and promote hunting in our great state. Work on enforcement in problem areas and create programs to help bridge the gap between hunters and landowners. A no vote on SB 2315 will be a bright future for hunting and fishing in North Dakota!
mkadams@nd.gov
bertanderson@nd.gov
dickanderson@nd.gov
pkanderson@nd.gov
tbeadle@nd.gov
rcbecker@nd.gov
lbellew@nd.gov
jblum@nd.gov
tboe@nd.gov
gdbosch@nd.gov
jboschee@nd.gov
mbrandenburg@nd.gov
rbuffalo@nd.gov
cdamschen@nd.gov
jdelzer@nd.gov
bdevlin@nd.gov
gdobervich@nd.gov
jddockter@nd.gov
meidson@nd.gov
sertelt@nd.gov
cfegley@nd.gov
jayfisher@nd.gov
jgrueneich@nd.gov
rguggisberg@nd.gov
lbhager@nd.gov
krhanson@nd.gov
phatlestad@nd.gov
cheadland@nd.gov
pdheinert@nd.gov
rholman@nd.gov
jahoverson@nd.gov
mchowe@nd.gov
craigjohnson@nd.gov
djohnson@nd.gov
marycjohnson@nd.gov
dljohnston@nd.gov
tbjones@nd.gov
tkading@nd.gov
kkarls@nd.gov
jkasper@nd.gov
gkeiser@nd.gov
kkempenich@nd.gov
dhkiefert@nd.gov
lklemin@nd.gov
bkoppelman@nd.gov
kkoppelman@nd.gov
gkreidt@nd.gov
vrlaning@nd.gov
mlefor@nd.gov
dlongmuir@nd.gov
sclouser@nd.gov
jmagrum@nd.gov
amarschall@nd.gov
bmartinson@nd.gov
amcwilliams@nd.gov
lmeier@nd.gov
amitskog@nd.gov
crmock@nd.gov
dmonson@nd.gov
mrnathe@nd.gov
jonelson@nd.gov
menelson@nd.gov
eobrien@nd.gov
mowens@nd.gov
bpaulson@nd.gov
gpaur@nd.gov
cpollert@nd.gov
tkporter@nd.gov
bpyle@nd.gov
dwrichter@nd.gov
sroersjones@nd.gov
kmrohr@nd.gov
druby@nd.gov
mruby@nd.gov
masanford@nd.gov
blsatrom@nd.gov
mischatz@nd.gov
aschauer@nd.gov
jeschmidt@nd.gov
mschneider@nd.gov
rschobinger@nd.gov
cschreiberbeck@nd.gov
lsimons@nd.gov
kskroch@nd.gov
vsteiner@nd.gov
mstrinden@nd.gov
nptoman@nd.gov
wtrottier@nd.gov
btveit@nd.gov
smvetter@nd.gov
dwvigesaa@nd.gov
rweisz@nd.gov
gwestlind@nd.gov
dzubke@nd.gov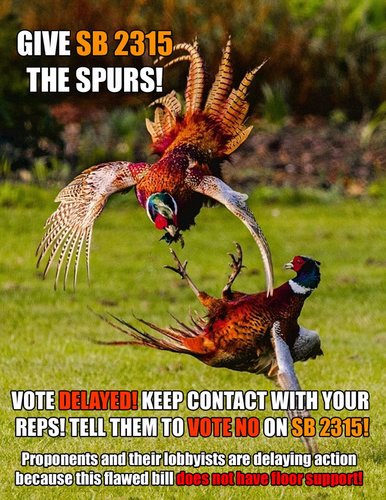 Last edited: