Joined

Dec 22, 2000
Messages

2,329
Location
I haven't done a lot of posting the last month or two because work and life have been driving me crazy and stressing me out beyond belief. Sometimes a guy just needs to walk away from everything for a brief escape to get his mind right again. That is exactly what I did last night after work. I got a tip from a friend about a tiny creek up in the mountains that was chuck full of cutthroat trout and rarely received any fishing pressure. So I put the pedal to the metal last night after work and zipped up into the mountains as fast as I could without wrecking my pick up.
The hike into the creek was very pleasant. Note the well beaten trail into the creek. Yup, there wasn't one and that is just what I was hoping for.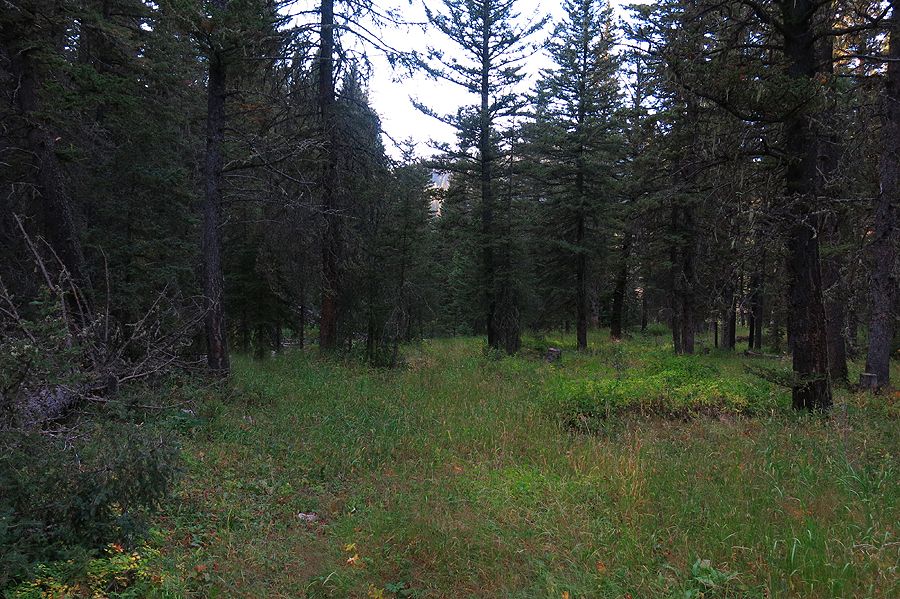 I crept up to the first hole very carefully and made my first cast right into the center the white water in the center of the photo.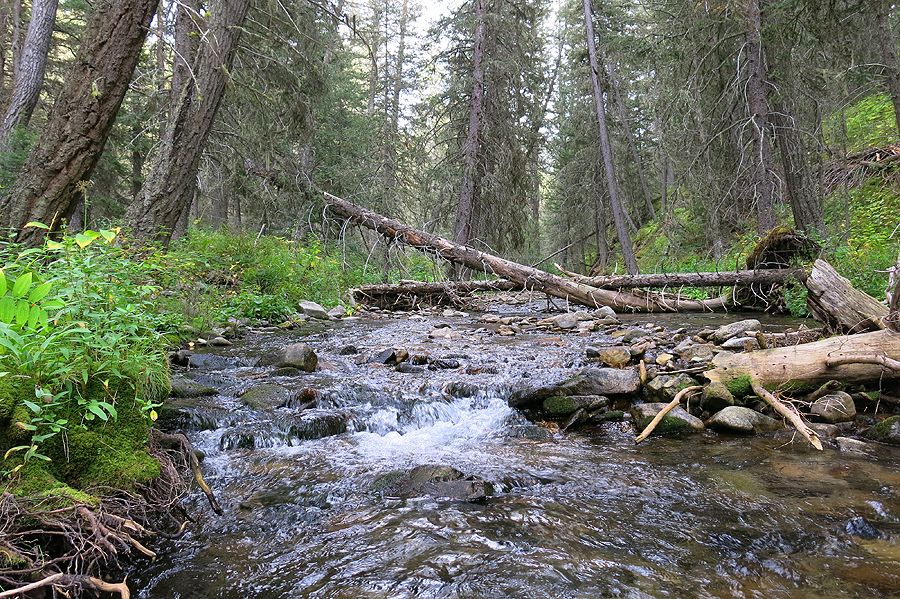 I was rewarded with an immediate strike, and an absolutely stunningly beautiful little cutty.
From there on out it was cast after cast and strike after strike. Every single hole produced fish eager to bite. I have no idea how many fish I missed or landed, but the action was fast and furious. I didn't even have time to think about the things in life that have been bogging me down. I mean how can you when you hold a fish as beautiful as this in your hand?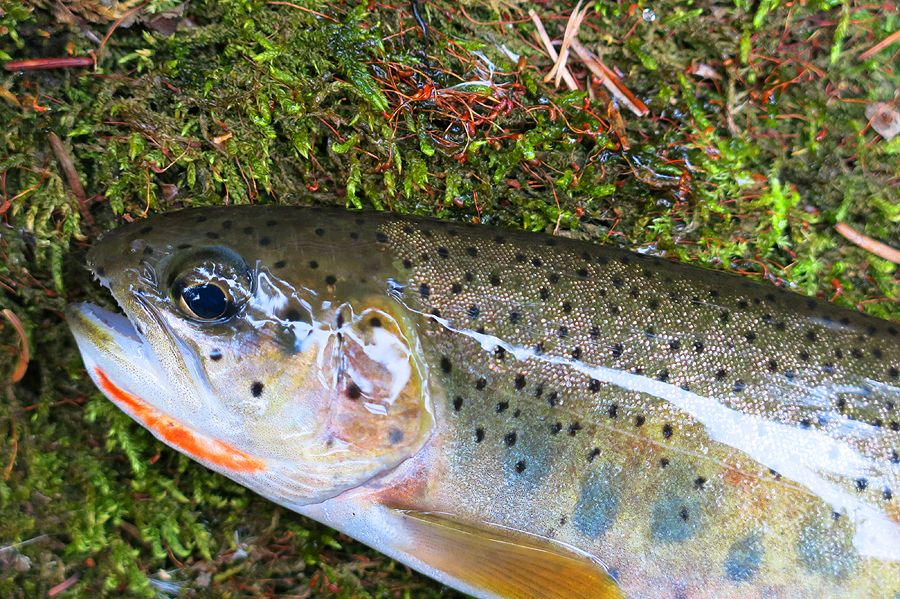 Time slipped away all too fast, and before I knew it the evening was growing late, and I knew I had to head back out to my pick up. I decided to catch at least one more fish and then go. This chunky little cutthroat obliged my wish and capped off a perfect adventure.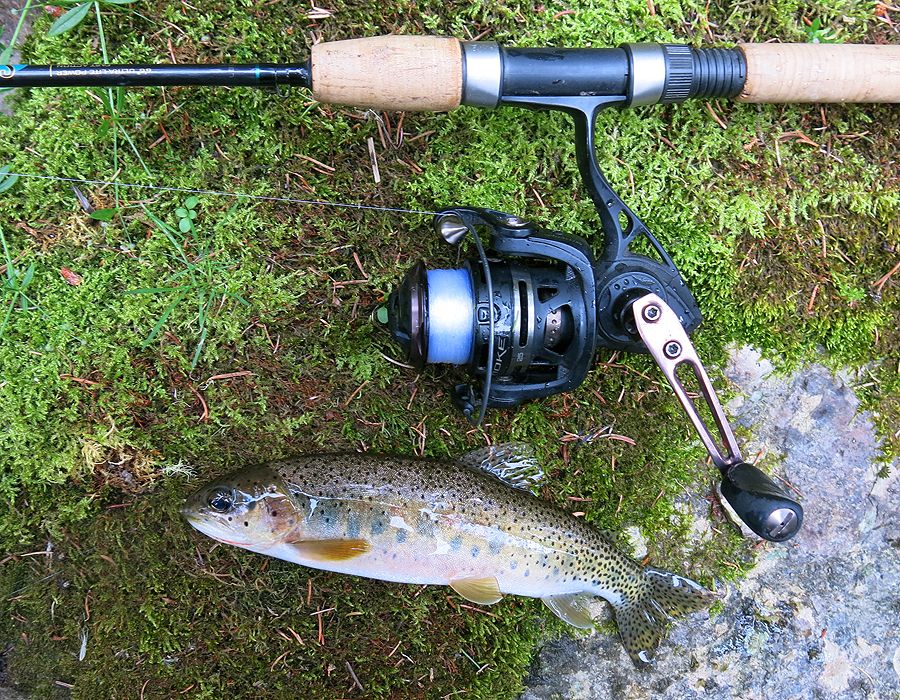 I am guilty of being so consumed with catching trout 18" or larger, I had completely forgotten just how much fun catching feisty little high mountain trout can be. It's been years since I've had this much fun in a tiny mountain creek, but you can bet I won't let so much time slip away before I return to this little piece of paradise. So somewhat reluctantly, I took one last look at the creek before climbing up to the trail to hike out. As I hiked back to my truck, I noticed there was more of a bounce in my step, and somehow, the weight of the world on my shoulders seemed much lighter. Sometimes fishy therapy is the best therapy there is.