I've enjoyed my time in NW MT and specifically the unique hunt of mountain whitetails.
I gained some good info - reflective of continuing the same habits and expecting different results. Hah! Seems a no-brainer an adjustment is necessary though it took a while to
chance
changing my comfort... though I've had much more success since.
One aspect, that held great value specific to mountain whitetail... I'm a go-go-go hunter. Have to get to my next OnX location...
Was hunting with a good retired hunt buddy once who
figuratively
had to yank my collar! Haha! I wanted to get to a certain location to glass, he shared take a few seconds (or more) every 50 yards or less and just look around. This has been my biggest peeve though it's amazing how many more deer stood out since practicing this simple action.
I know, likely a common sense hunter function though for me - it was one of those habits changed and found different results.
It applies with all big game though seems my hunt for mountain whitetail, this was epic.
Anyhow, a good podcast that assisted my mountain whitetail hunts.
https://www.eastmeetswesthunt.com/p...ess-hunting-mountain-bucks-with-nathan-killen
I attached a PDF reviewed over the course of years: "Ecology of White-tailed Deer in the Salish Mountains". For those interested in the high country whitetails.
Finish off - I'm not a guru by any means. I'm an average Joe hunter though really enjoy the whitetail up high outside the lowland, river bottom deer. The latter are goto tag fillers when my mountain search didn't pan out. Reflecting on past hunts... usually a mix of elk and deer in the hunt though seemed mountain whitetail always held a special place in NW MT.
It's interesting - now that I'm leaving this gem of an area for, "greener pastures", I'm also realizing how complacent my hunts have become. Thinking of returning to MT as a NR - I feel the need to capitalize on my time away from work. As I leave, this seems more and more a self ass kick and another one of those, "
same habit expecting different results
". Complacency of my Resident status is its own downfall.
Meh, reflection - best to all and your hunts. Onto a new year and new adventures. I'm looking forward to a more devoted hunt intent as a NR. So much vested for the time permitted.
Happy New Year all!
Best to your future hunts!
Couple prior threads worth their weight for Mountain Whitetails:
I'm just completely out of my element here. I've spent two days hunting mountain whitetails. The area I am hunting is private timber lands, ranging in elevations of 2500 feet to 5500 feet. I've attached a couple of images of the loop we made today. Most of the rattling sets we did...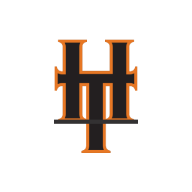 www.hunttalk.com
My rifle season has been a very odd one for me. Usually November means deer only for me, with going out after elk once mine and my family's deer tags are all filled. This year I drew a limited entry elk permit for the flat side, and my plan was that would be my priority until it was filled...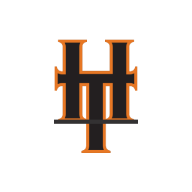 www.hunttalk.com