Joined

Mar 26, 2012
Messages

12,515
Location
I'm just completely out of my element here. I've spent two days hunting mountain whitetails. The area I am hunting is private timber lands, ranging in elevations of 2500 feet to 5500 feet.
I've attached a couple of images of the loop we made today.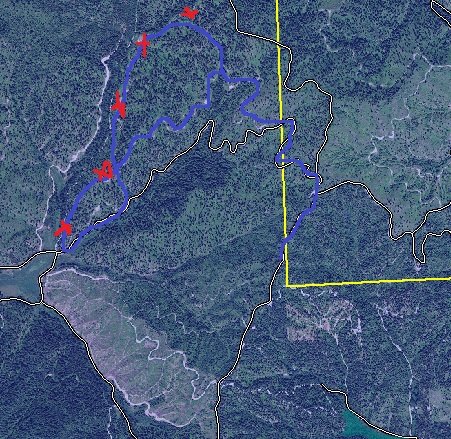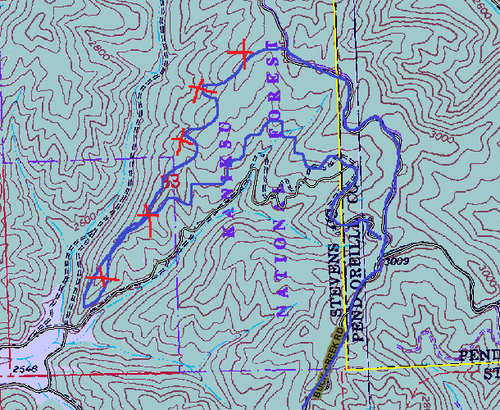 Most of the rattling sets we did today were on the northern aspect of the ridge, in a Doug Fir and Tamarack canopy. It's the standard NE Washington understory, some small fir trees, elderberry, alder, etc. Visibility ranged from 20 yards to 100 yards in some places. We covered about 5-6 miles today according to the Fitbit.
It was 55 and windy today.
Yesterday, my rattling sets were higher in elevation, and done along ridgetops and in saddles. Again, primarily Doug Fir and Tamarack canopy, although one set was in some Ponderosa on a southern aspect. I did about six different sets yesterday, covering 7-8 miles.
It was 34 and unsettled yesterday. Snow flurries, low cloud ceiling.
In two days, I haven't had a single buck come in. Also, in two days, I've only seen a total of six deer, none of them bucks. I've spent some time glassing clearcuts and reprod, and have yet to see a buck cruising. Out of five total days in there now, deer hunting and elk hunting, I've seen a total of three bucks.
I am pretty well convinced that this area has a very low deer density. Is this the norm for mountain whitetails? Should I scrap this area and look for somewhere with higher deer densities?
Is it the norm to have days where nothing comes in to a ratting set? I've been rattling for about 15 minutes, and waiting for about 15 more after I quit rattling. More grinding the antlers than just crashing them together.
Am I setting up in appropriate locations, or should I be going into the thicker stuff along the bottoms? I've been trying to focus on finger ridges and saddles. Sometimes the upper part of the ridge and sometimes the lower, depending on wind.
Any pointers you might have for a whitetail rookie? I'm pretty determined to get this game figured out, but a few more days like this makes hiking the Rocky Mountain Front for muleys pretty damned appealing.