Joined

Nov 4, 2014
Messages

1,619
Location
Well it's never too late to start thinking about fall hunts coming up and having a good sharp knife or two is always nice to have in your pack. Curious as to what everyone is packing. Here are a couple that I really like.
The first is a Ruana Steelhead made in Bonner Montana. Hard not to like a good old fashioned Ruana knife! They are not fancy but I sure like the Steelhead model. Seems to be just about a perfect size for a lot of tasks.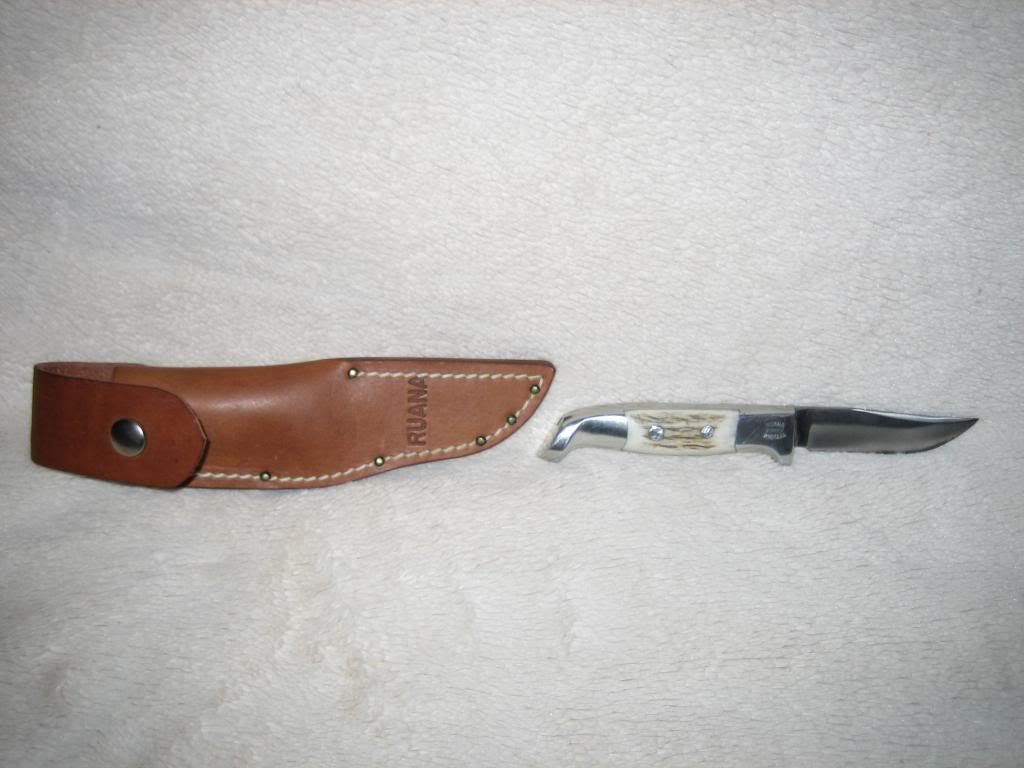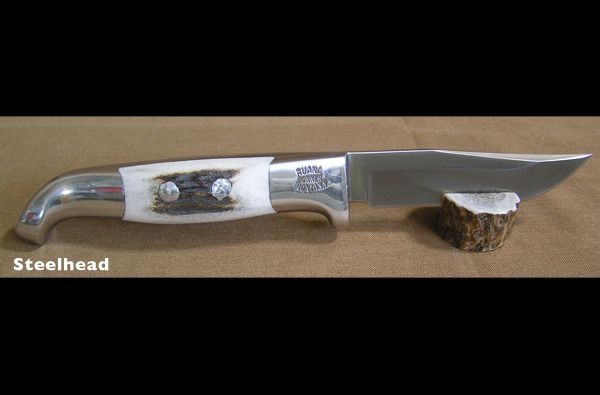 Of course a Case lock-back knife made in USA is a good one also. It and the Buck 110 are both great knives and are very similar in shape and design. Nice size, shape, and stout as all get-out.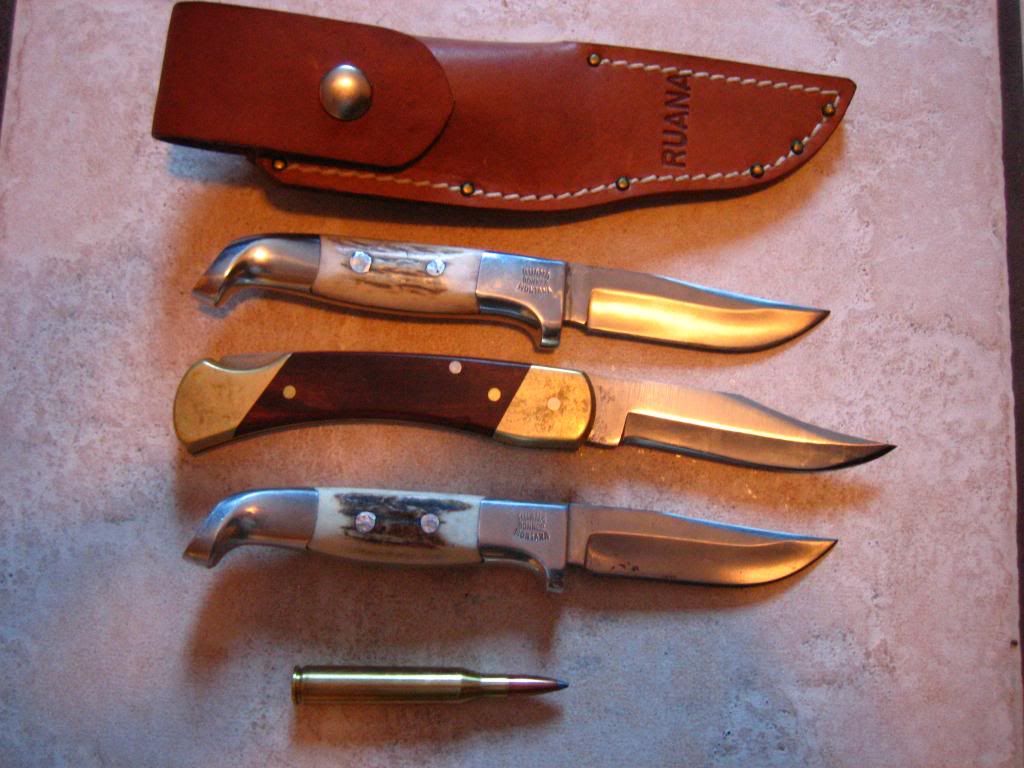 A buddy of mine who goes to countless garage sales and auctions found two identical old Herter's skinning knives at an estate sale and bought them both. He had a good friend of his make sheaths for the knives, and then he gave one to me! I'd love to know more about the knife and it's history. You all remember the old Herter's catalogs? I put a wicked sharp edge on it and sanded down and put a new finish on the wood handle. The handle finish was not in very good shape prior to this project. Someone at some point had used sanding wheel or something to sharpen the darn thing with as evidenced by the scratches in the blade. I sanded those down trying to make them a little less visible, and it looks okay. Yes it's really too large to pack on a hunt, but if an elk or deer can be gotten out whole, this thing sure will work fine skinning it out!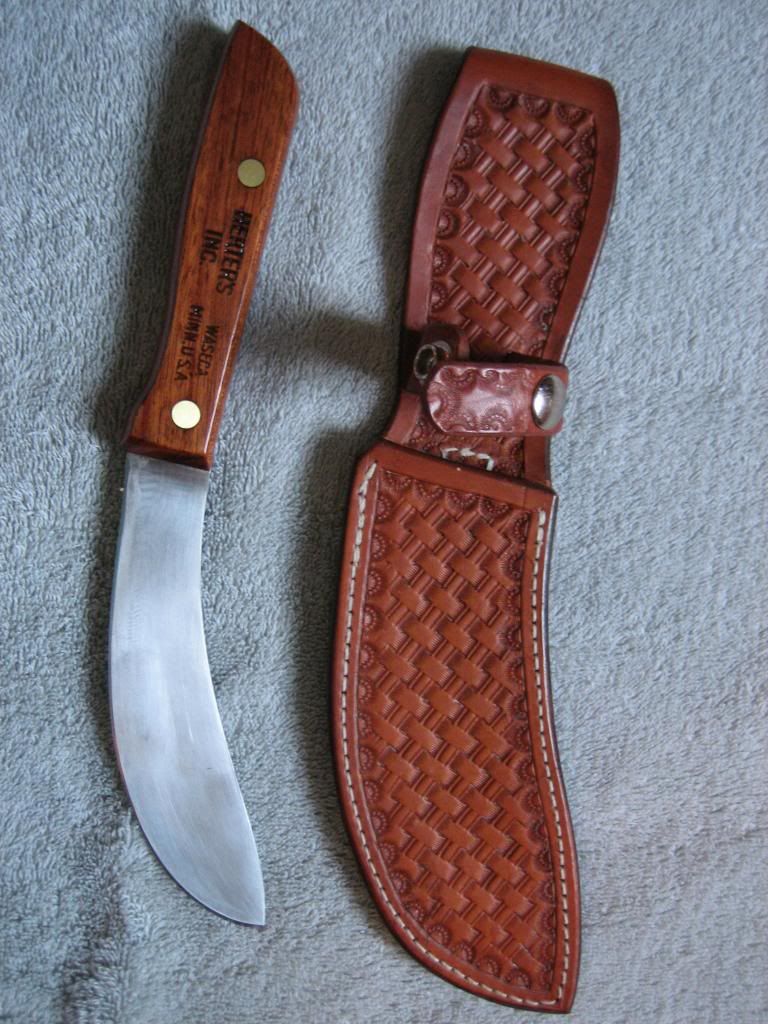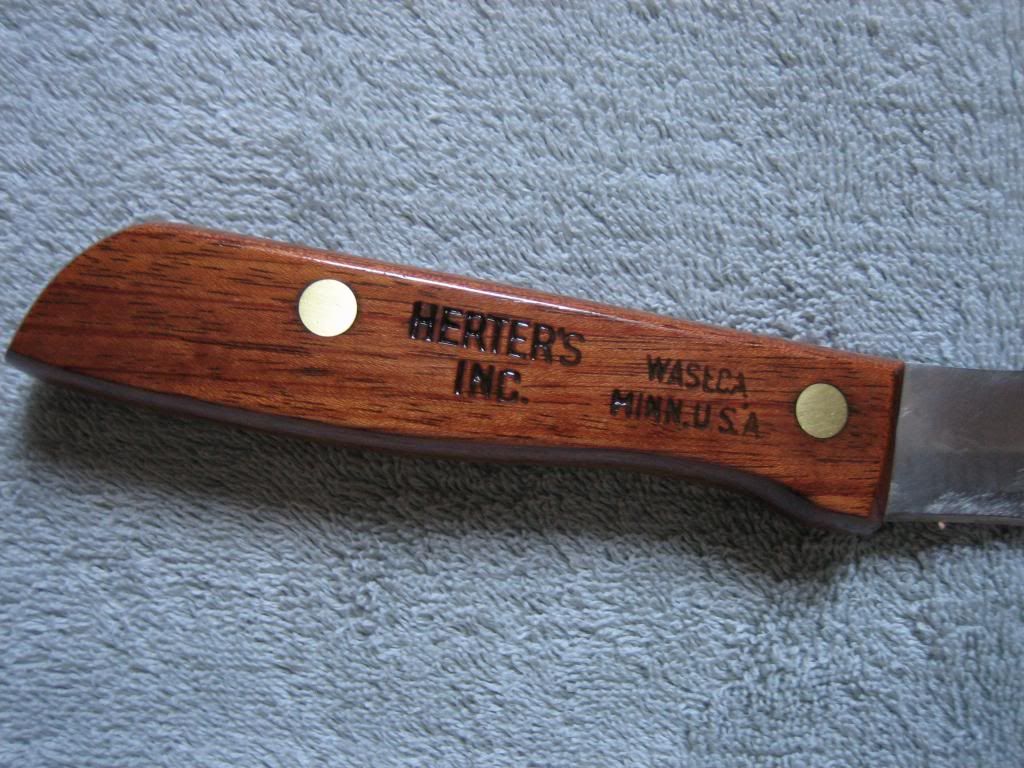 Also what are you using to put those edges on a blade? I bought one of the
Lansky stone sharpening kits
about three years ago and I wish I would have tried these much sooner. Man are they effective at putting a perfect edge on a knife, and you will never ever ruin a blade by getting the steel too hot like you can with some of the other systems.
If an edge has been sharpened free-hand on stones or is in rough shape it might take a while with this system to get it perfect. Stoning is not fast work! That being said though, once you have that edge on the knife, it only takes 10 minutes or so to re-sharpen a knife when it gets dull if you haven't abused it severely. Every knife in my house is now shaving sharp!
David
Last edited: