Joined

Sep 11, 2017
Messages

1,226
Location
Updating with few pics.
I have spent a few more days exploring since the original posts. Spent a day hiking into some meadows that I have wanted to check out for a few years, surrounded by great looking ridges/creek bottoms, looks prime for moose (and elk). Due to huge even aged stands of timber there was minimal sign from prior years.
Tons of old burned out tree stumps and snags from the 1910 fire. Some limited moose sign: old droppings, one somewhat fresh set of tracks. Creek drainage to the west looked a little more promising, and have heard some good things about that area. Cool area, but definitely tougher hunting.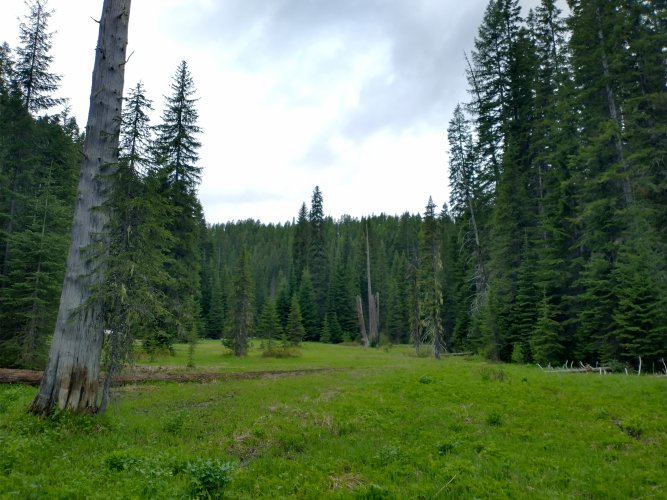 Put a lot of miles on driving logging roads on checkerboard timber company/national forest ground. Some high elevation (just under 5k ft) marshes and creek bottoms with clearcuts and brushfields nearby is the most promising area. Tons of ATV/SxS traffic and weekend recreation. Probably the general area most moose hunters will be, for good reason between access and habitat.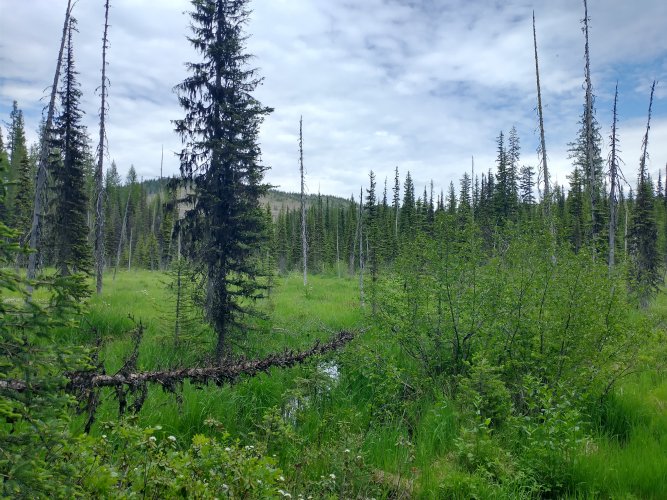 Off a road with a little less traffic hiked into a creek bottom and found some good sign (big tracks) and a spot to hang a camera.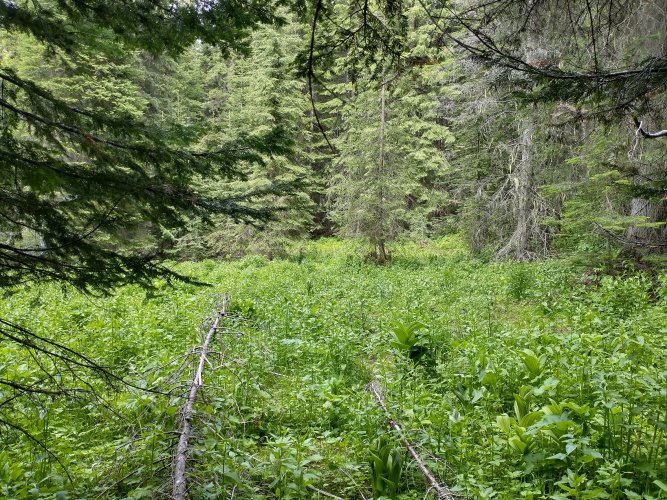 Elderberry is definitely preferred browse by elk and moose in this brush country. Really broken up in here. Rocky Mountain Maple is another popular one.