Joined

Aug 25, 2011
Messages

2,702
Location
I was in two minds whether to go out this evening, but in the back of my mind was the farmer was getting a bit fed up with the reds munching through his wheat.
I was striding, not stalking to get where i was going because the wind was wrong and couldn't believe it when i came around a bend and saw this red stag, the wind was blowing right up my backside towards him, but was he feeding away, i got the rifle on the sticks at the same time he lifted his head because he must have winded me, he looked right at me 50 yards away broadside.
He went straight down, i chambered another round, he got up! he ran out of sight, i ran around the corner just in time to see him collapse in the crops, i decided to put another into the neck to finish him.
Just getting through the last of the 30-06 rounds i bought in Montana last year.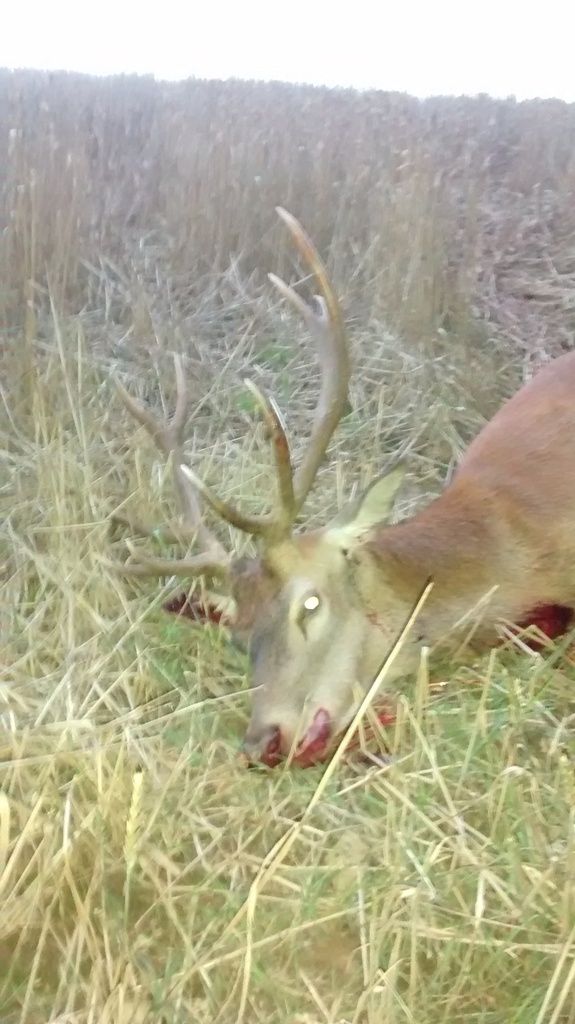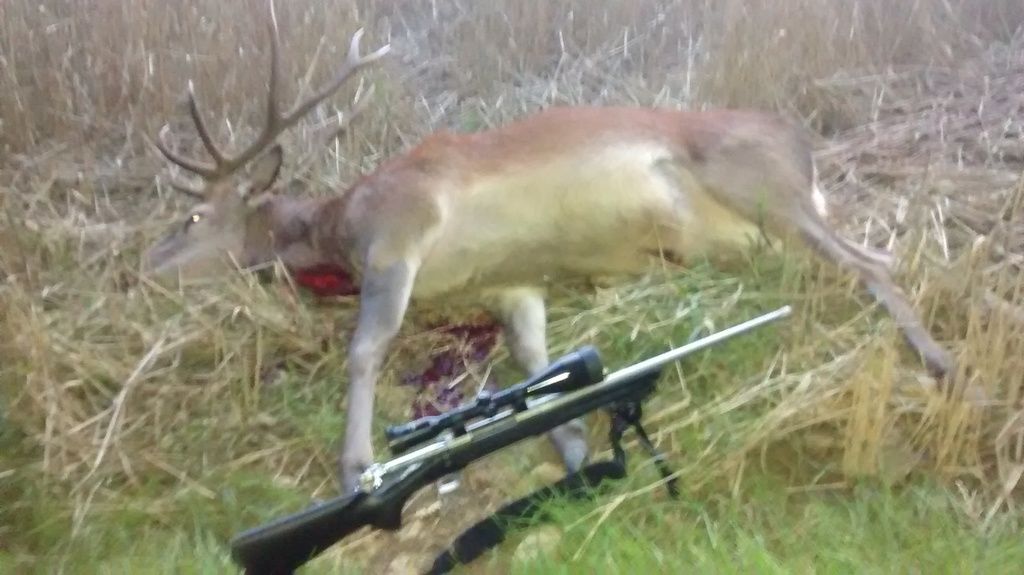 He was a big stag and i am aching tonight!
Cheers
Richard