Administrator
Staff member
Joined

Dec 27, 2000
Messages

15,124
Location
Usually Harley has this thread up by the time I've finished my Friday morning coffee. Saw this pic on FB and it made me think of this thread. Not sure who Luke Bryan is, but the other four have a heavy presence in my juke box.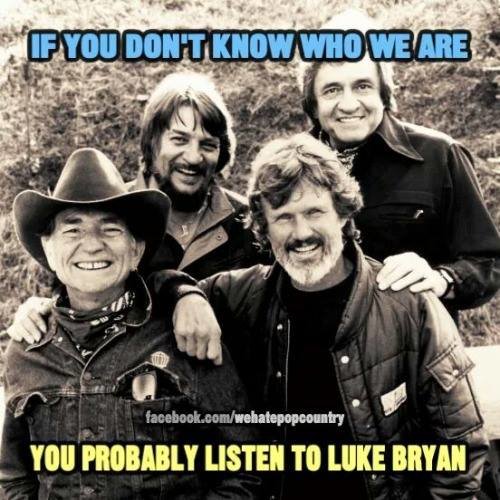 Here is one of my favorite from one of those guys. As a teen, I almost wore a hole through the vinyl of this album. The guy is one of the best songwriters of all time.
https://www.youtube.com/watch?v=JIBq1Jkm7YU&index=3&list=PL287B5F02A6762C13
Anyone else listen to these guys when you have grown tired of the junk they currently try to pawn off as country music? Anytime the bean counters and marketers take over an industry, things are not going to turn out good. Outdoor TV being a prime example, in addition to country music.