I have put in for sheep tags in multiple states for the last 20 years. During this time, I focused on elk, deer and antelope because they were attainable and odds were I was never going to draw a sheep tag anyway. Still, I threw my name in the hat for sheep and hope for the best.
When the 2018 Colorado Moose, Sheep and Goat results were posted, I found myself thoroughly confused. I had only applied with three preference points and zero weighted preference points (3+0), but my usual "unsuccessful" notification didn't look right. I called KHunter to ask him what he thought and he said to call Colorado Parks and Wildlife (CPW). I did…still not too excited. A gentleman from CPW confirmed I had beaten some VERY long odds and drawn a ram tag! This took some time to process and really sink in.
I was already familiar with the unit I had drawn, but still did all the research and made calls to biologists, wardens and previous tag holders. I also attended CPW's Sheep and Goat Hunter's Orientation over the summer and met Rich, another tag holder in my unit. Rich was a bit older, not quite as mobile as he used to be after a recent surgery, was not familiar with the unit and drawing a sheep tag was his "dream come true". I told Rich I would share everything I knew about the unit and do some scouting with him before the season. Our first scouting netted 30+ sheep, with a bachelor group of 13 rams, and got Rich acquainted with the unit. Exciting stuff for sure and a very cool place to hunt!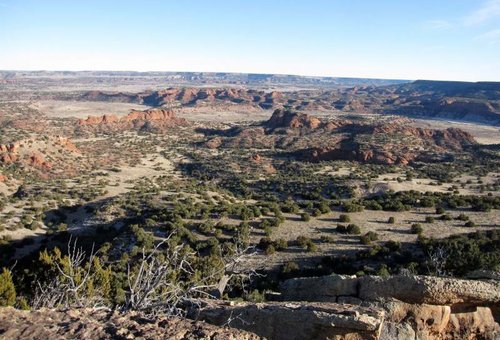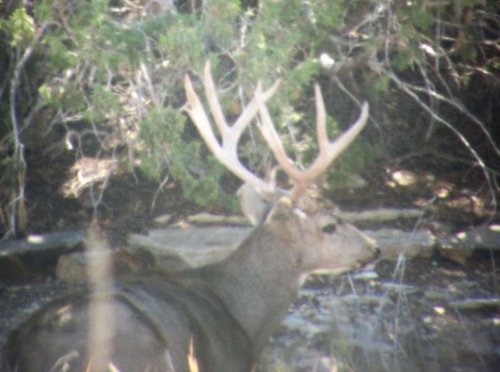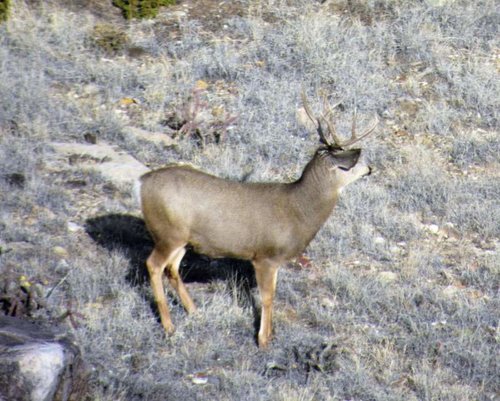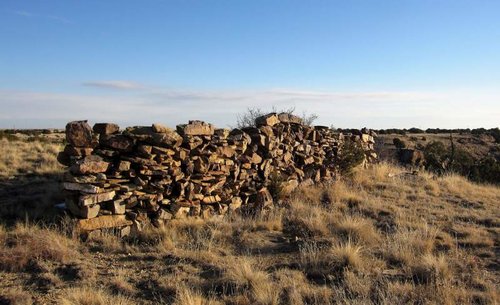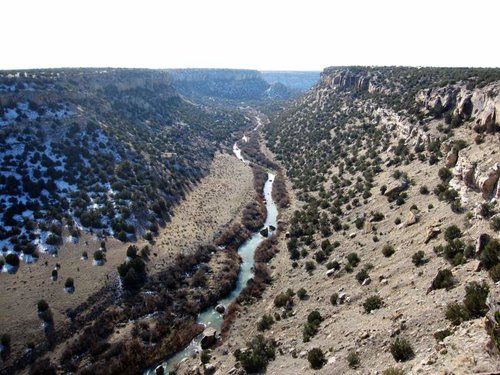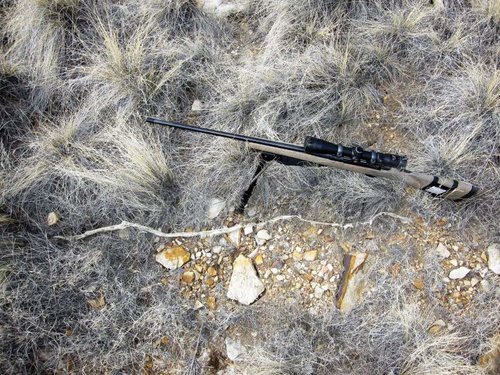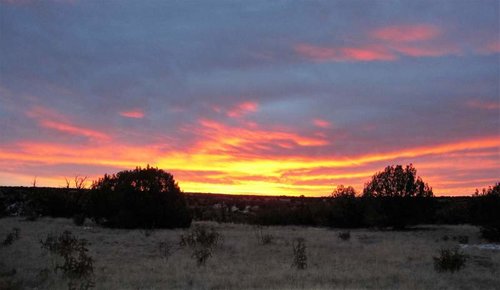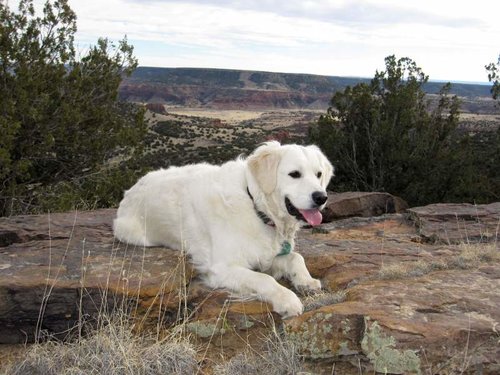 Sheep season opened on December 1. My son had already drawn an Arizona late rifle elk tag that started on November 30 and I was not going to take that away from him. I happily missed the first seven days of sheep season to get Jake his first bull elk! During that time, all three of the other sheep tag holders tagged out, including Rich. I was truly happy for him!!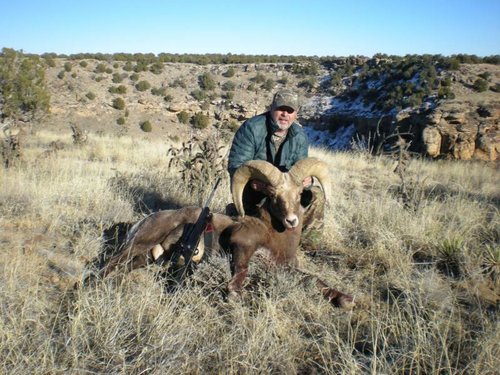 The day before I headed out to start my hunt, KHunter texted me and said he wouldn't be able to come over for a few days to assist. He asked if I still wanted some help and that his brother Branden was free and more than willing. He went on to add that Brandon was veteran of MANY sheep hunts and incapable of being anything but wildly positive. If Khunter was vouching for Brandon, that worked for me and it turned out to be one of my better decisions. The man had SKILLS!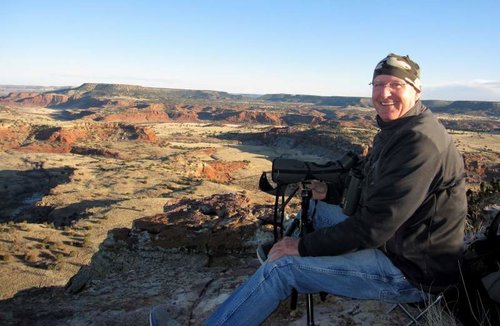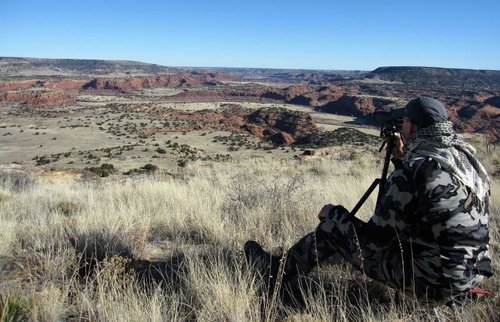 The hunt started off great! The first couple of days we were seeing groups of sheep and multiple rams on public land, four of which I passed on. I had plenty of time to hunt, was the last tag holder and thought we would be able to look over many rams before deciding on one. That idea began to evaporate over the next few days as the number of sheep on public land dropped radically! We could still watch up to 60 sheep and 12 rams every day, but they were just out of reach on private land and not interested in moving much.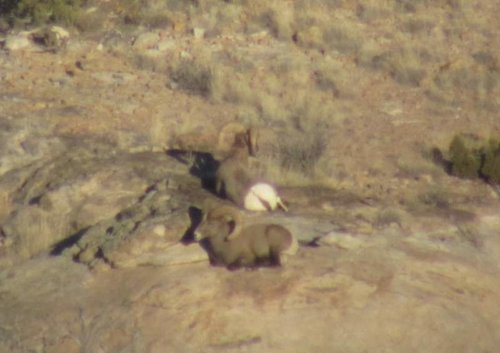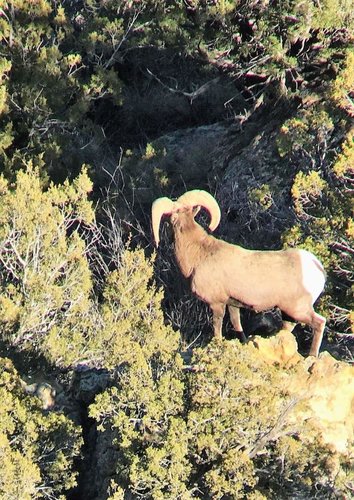 Day Six we finally had some action. I had driven back home for a day to take care of some family issues and returned mid-afternoon. I was at one of the main glassing points for all of two minutes when I found a herd of sheep on public land (with what ended up being the biggest ram we would see during the entire hunt). I let Brandon know I would be dropping off of the point/cliffs for a stalk. 90 minutes later, I found the herd on the crest of a hill about 250 yards away. I dropped down, ranged them and set up for a shot. A smaller ram initially covered the big ram's chest, so I waited. When the smaller ram moved, a ewe stepped up right next to him, chest to chest with their necks overlapping. I had a clear, broadside shot at his vitals, prone with my bipod down. I knew I could make that shot 99 out of a 100 times, but couldn't make myself pull the trigger with the ewe so close. The herd eventually walked over the hill and I backed out quietly.
The next morning Brandon and I found the herd again quickly. Unfortunately, they were 200 yards into private and just bedding down after feeding for the morning. For two hours, we sat motionless and FROZE in the windy cliffs hoping they would get up and feed onto public land again. They followed the script almost perfectly. The herd got up, fed 100 yards toward the public boundary and then, for no discernable reason, turned around and walked further into private land. That's hunting, but also really frustrating.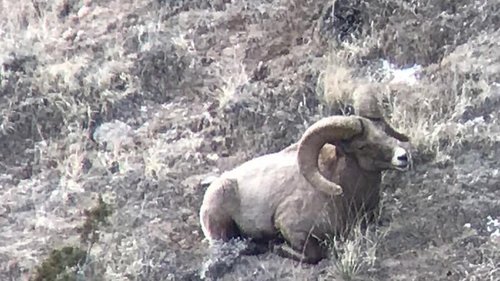 The next evening, I was glassing from the same cliffs. Another small group of sheep, with one very small ram, had been feeding below and toward me all evening. They had gotten close to the base of the cliff and about four hundred yards away. An hour before dark, all of the sheep alerted and looked my way. Five seconds later, they were bounding up on big boulders and generally freaking out. I could not figure out what was going on and was sure they could neither see, nor smell me. I leaned over to look straight down the cliff face and was floored to see two mountain lions low to the ground and closing in on the sheep!
I happened to have a mountain lion tag in my pocket and was wanting to use it pretty bad. I quickly ranged the lead cat and shot. At the report, the lion jumped into the air and kicked out its back legs. When he landed, he took another large leap, folding up and rolling into a juniper. I couldn't believe my good fortune; this was like finding a unicorn!
Early the next morning, Brandon and I walked down to where I had shot the lion. We found hair, very little blood and tracks…but no lion! A lot more looking turned up nothing else. I was sure I had hit him well, but no lion is going to walk away from a well-placed shot from a 7MM and 160 grain Nosler Partitions. I honestly think I got WAY TOO excited and pulled the shot. It stings, as I may never get another chance at a lion, without the use of dogs.
A few more critters passed on along the way, including my first quail and grey fox.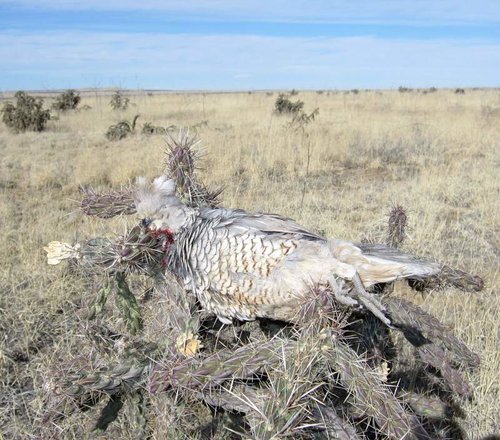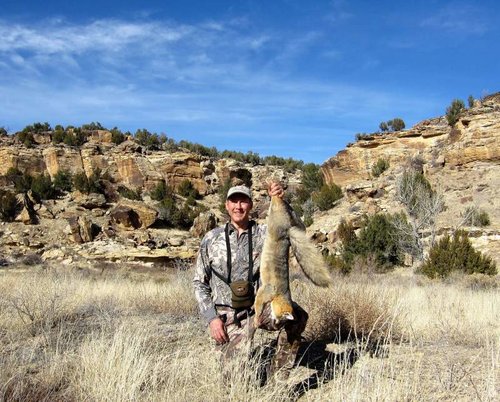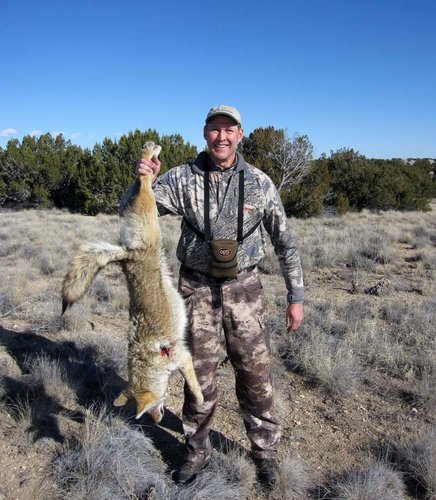 Five more long days of glassing passed with only two smaller rams on public and many sheep on the private. Brandon and I kept close tabs on the private sheep, but they were not moving over to our side and it was getting very frustrating!
My son Jake came back from college for the Christmas Break and was joining us for a few days. Jake and I headed to a canyon system that all three of the other tag holders had gotten their rams out of. Brandon and I had been checking it for a week and hadn't turned up a single sheep there.
That morning I got to the edge of the canyon and looked into the bottom. Nothing was moving, as usual. I sat down to glass a little closer and a ewe walked out of the thick brush next to the river, followed by a lamb and a small ram. I whispered a quick prayer, asking for a mature ram to be with them. Someone heard me and a ram walked into the sun and followed them up to the game trail. He was not as big as some of the other rams we had seen, but given the circumstances, I was very happy to see him!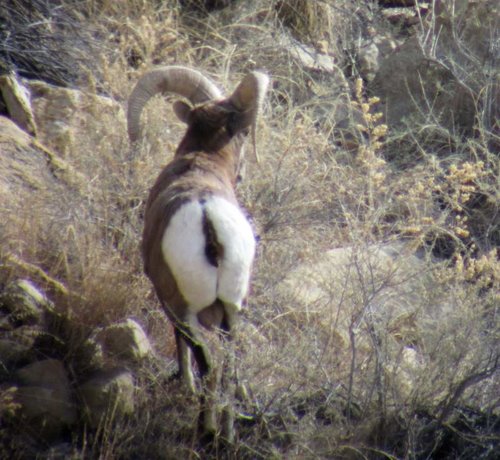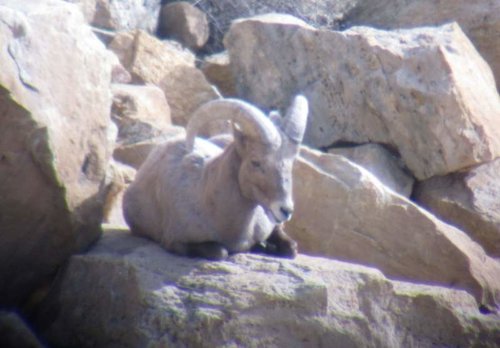 I watched the group of four feed at 550 yards and decided they were not going anywhere quickly. I wanted to get closer for a shot, if possible. I made my way almost directly above them, and got there in time to watch the group bed down in the boulders at 275 yards. I set up my rifle and spotting scope and settled in to wait for them to get back up. A little over an hour later, they did and I was given a clean broadside shot that put the ram down almost instantly.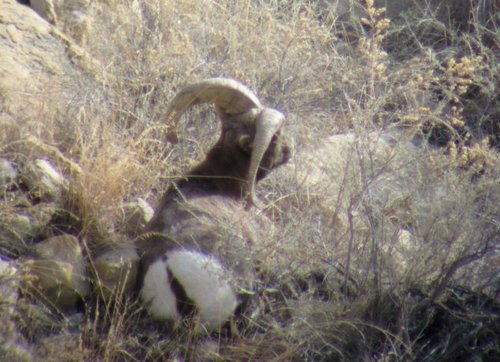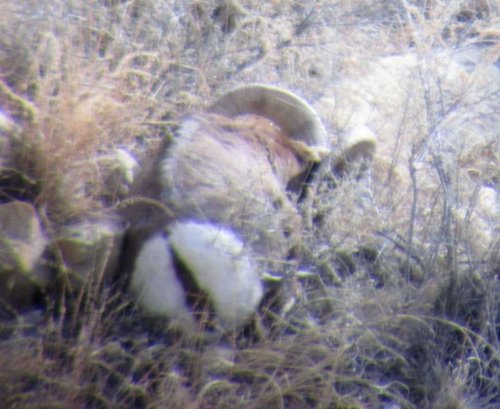 It took the better half of a day for my son and I to find a way down the cliffs, take pictures and get the ram ready to pack out. There were a few dicey areas coming back up the cliffs in the dark, but we took our time and made it out safely. It was a wonderful sharing this part of the hunt with my son and I appreciated the help!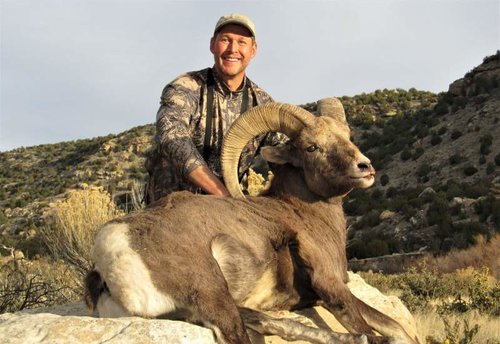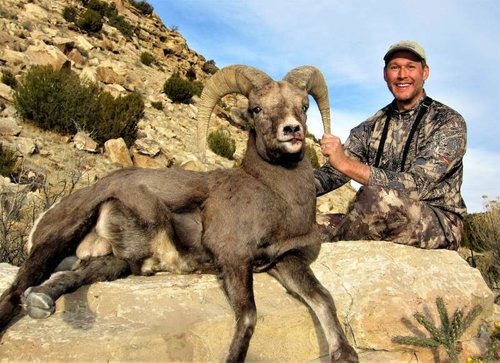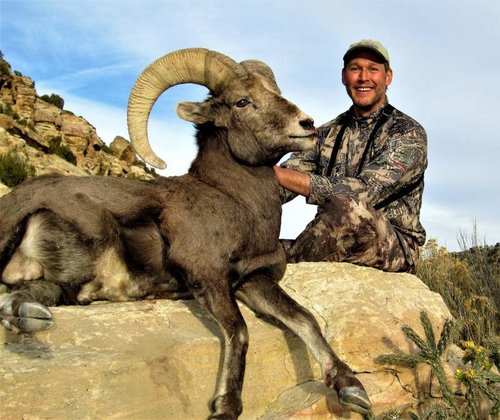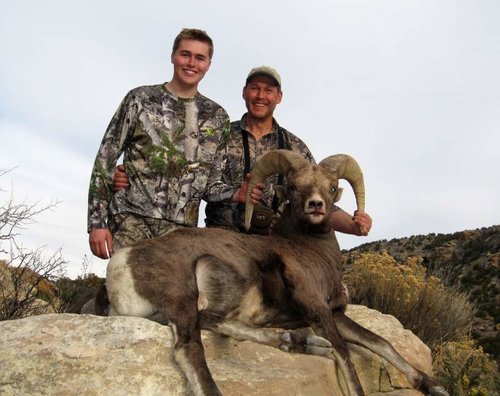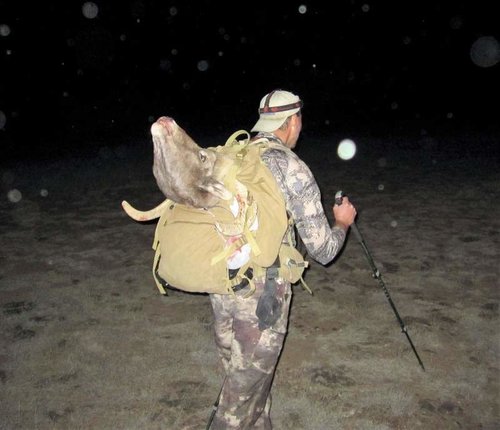 I have learned that the experience is more important than the size of the animal on my hunts. I could not have asked for more out of this one. I acquired a lot of knowledge about sheep and sheep hunting from my new friend Brandon; saw amazing country, animals, sunrises and sunsets; and was blessed with a very nice ram.
Good luck to everyone in the upcoming draws and I hope you have an outstanding 2019!