Administrator
Staff member
Joined

Dec 27, 2000
Messages

15,124
Location
I recently hired a local MSU student who is in the Master of Fine Arts program to start helping me get a lot more YouTube content up on your YouTube channel. Now, with a person having talent and time to work on the content, our YouTube content will start to ramp up. It is not designed to be the slick level of TV production, rather information that reflects the email questions we get.
In this one, we do a "Bag Dump." Not because I'm an expert on the equipment needed for every situation, rather because one of our most common questions relates to what I carry in my pack. So, now I will have a video link I can send them to, rather than reply with lengthy emails.
Over the course of twenty years you hunt with enough people, share enough information with others, and through trial and error, come up with what works for you and your style of hunting. And that is as variable as the hunters themselves, so don't take this as my version of the hunting gear gospel.
This video is the basic stuff I carry in my pack, no matter the hunt, no matter the season, no matter the location or conditions. From this base gear kit, I add many other items that are dependent upon the species, the season type, location, etc. We will do a follow up video that explains the items I add that depend on season types, weather, location, etc.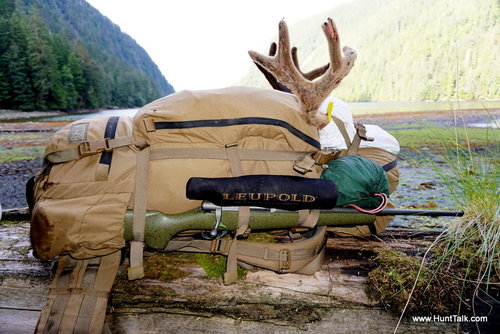 Click on the picture above or the link below to go to the video.
https://youtu.be/Wr_QcASb1Z0
A lot of what is in this bag, probably over half of it, is a function of things I learned from Hunt Talkers. Either by hunting with them or by reading threads here. Most every year I read something on this site that has influence on what goes in my pack. And I suspect some Hunt Talkers will add ideas in posts over the coming hunting season that further tweaks my base gear kit.
Thanks for watching.