Joined

Jul 20, 2009
Messages

1,933
Location
I got back from my Arizona deer hunt on Friday afternoon after a 32 hour drive. It was a pretty tough hunt and I didn't see many deer. On the first afternoon after setting up camp I was working my way to a glassing spot and bumped a doe and a half rack buck. That was all I saw that day other than a couple other hunters. For the next three and a half days, I spent the first two hours and last two hours of each day glassing and the time in between slowly still hunting various draws without turning up another buck. I did see a handful of does each day along with some javelina, a covey or two of quail, rabbits and a coatimundi. On the forth day, I spent an hour of so glassing and then hiked about a mile and a half back to still hunt. I came across a waterhole with a small flock of turkeys and continued for another couple miles past there, jumping a couple does in the process. On the way back through, I was thinking how cool it would be if there were deer at the waterhole and sure enough, as I got closer, I saw a doe. She didn't see me but could sense something was amiss and she started running back and forth. Doing so caused a couple other deer that were in the brush run out, one a doe and a spike. Those three exited stage right so I stayed put and out came a small buck to see what was going on. By then, I had decided I would take any legal buck other than a spike. I was able to get a good broadside shot at this guy at 70 yards.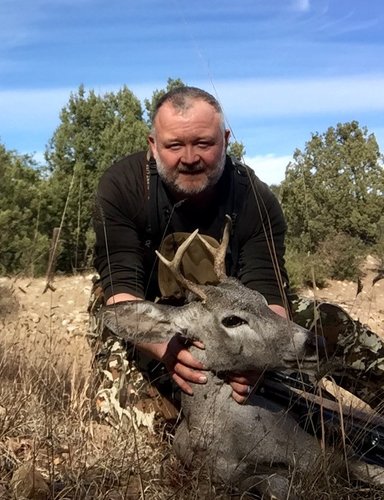 First afternoon glassing spot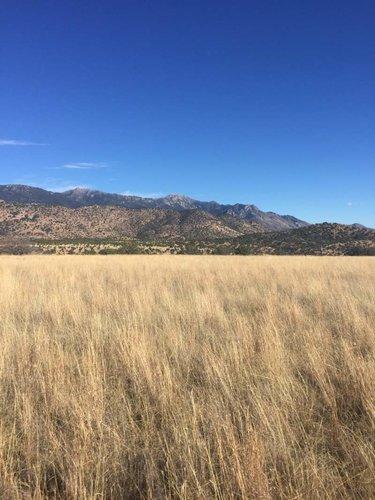 Couple other terrain pics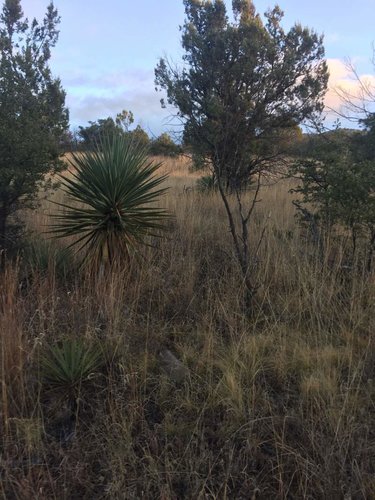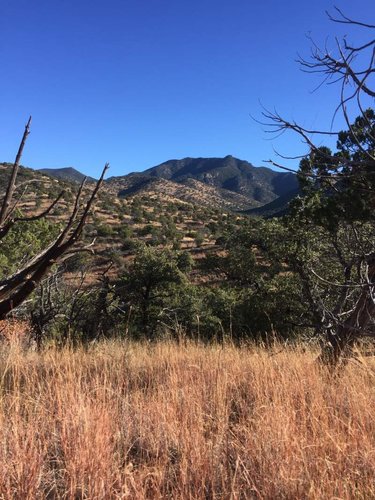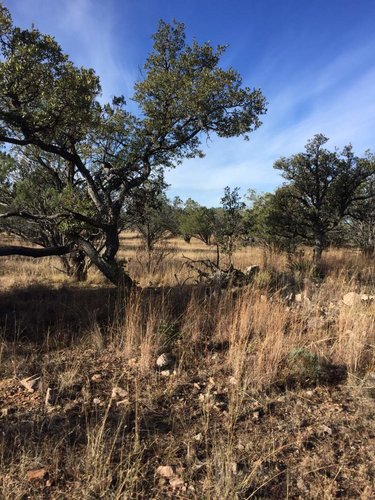 Overall, I had a fun hunt albeit a little frustrating not seeing many deer. I know now why Coues are referred to a grey ghosts! Very fitting, they can vanish seemingly into thin air. The area is beautiful and there is a lot to be said for the sunny 55 degree days.
Since getting home on Friday, I was able to turn all my gear around and go out for the last day of PA rifle season and take two does.