Brent said what I would have very well. I've bought used guns for decades & consider much like buying a car; let someone else take the depreciation. I also like to tinker with guns.
There's the Winchester made P17 in 338 that shoots about 3/4 moa with 225 ttsx's, the used S&W model 29 that's my sidearm in grizzly country and a used 870 express that cost $200 & has never had a hiccup.
Bought a used Ruger m77 mark ii this year for a steal & sent it off to a gunsmith so he could rework the stock. I took a leap of faith since I never had time to develop a load before the Smith had a window of opportunity but she shoots well and looks great.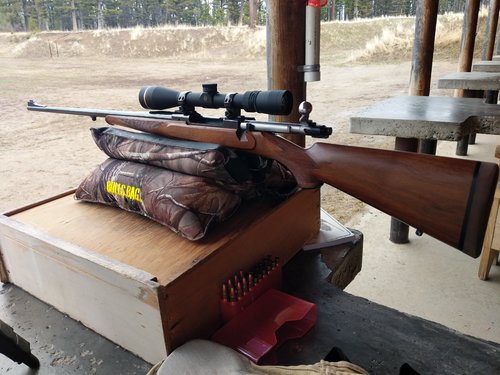 Wife got me a used over/under two years ago that's become my favorite upland gun as well. It's 81 years old and still putting down birds.