Joined

Aug 18, 2017
Messages

927
Location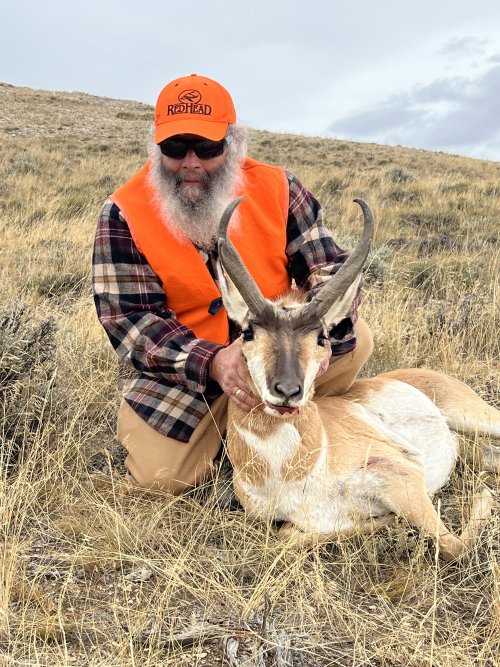 Split my 11 Wyoming antelope points with my longtime friend and hunting partner as my legs are getting shorter.
Did our research but had a communication breakdown I thought day three after the weekend.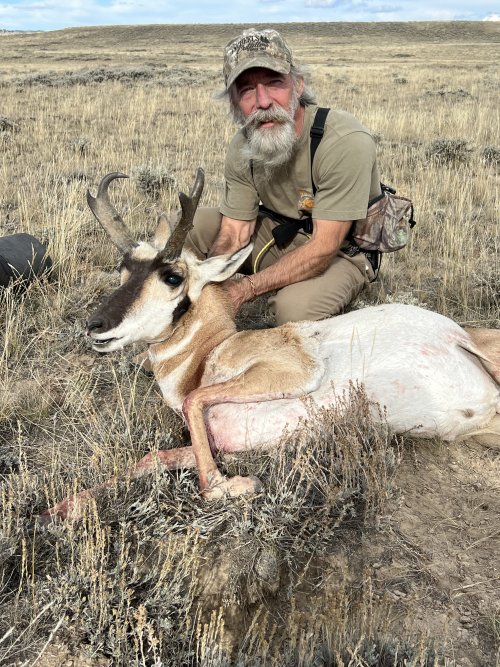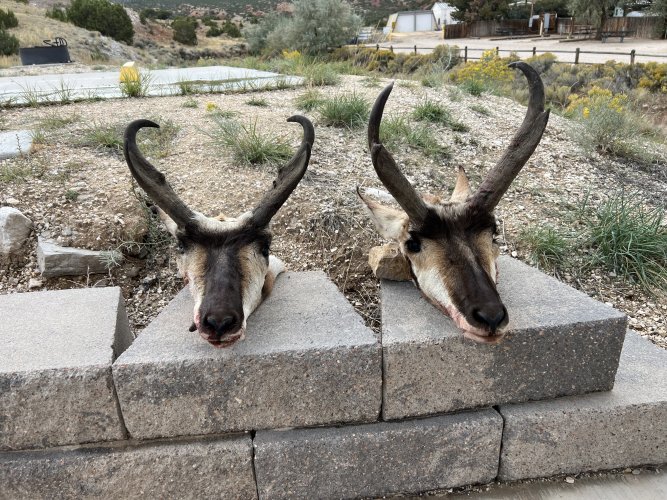 We arrived day 3 and started day 4. The unit had 3 distinct areas. We saw our largest buck about 30 minutes into the hunt and passed. We were seeing at least one animal per mile up to a few in what we learned was winter range by the warden that contacted us to check our tags and permission slips. He was friendly and helpful and we chatted for a bit. He said his experience in the unit was lots of animals very few large and advised if we saw a 14" shoot it. He shared some very good info with us and we moved on to area two that afternoon. There we saw a LOT of animals that had clearly been hunted hard. Stalks were tough to even get started. Day 3 we checked out the third area and was similar to the first area the antelope not so quick to bolt.
He ultimately filled his tag on day 3 on a solo buck way the heck far from the truck. He keeps doing this kind of thing. We quartered it and sledded it out. I shot a solo buck on day 4 uphill at 250 yards. So much easier to get in the truck. We had fun and meat for the freezer. Fun time and a beautiful area. Might return sometime just to fly fish.
Last edited: