Administrator
Staff member
Joined

Dec 27, 2000
Messages

15,114
Location
For those of you subscribing to our YouTube channel, you probably got notified that Season 2 of OYOA is now live on YouTube. For the rest of you, here is some information on that season, along with the link below.
Link here -
https://www.youtube.com/playlist?list=PLLdxutimd-Js8UpTdyBPwQq-zWpWFKjyD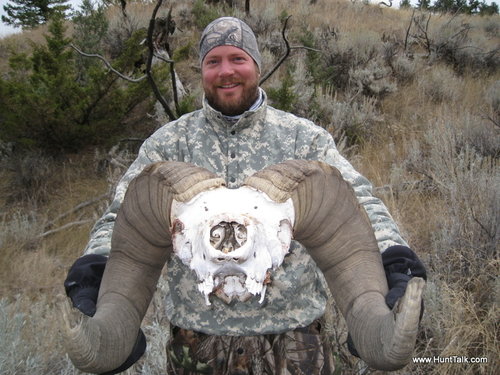 Some cool hunts in this season;
MT elk (with Lawnboy)
MT whitetails (with Oak)
ND archery mule deer (with Buschy)
WY pronghorn in the Red Desert (with Oak)
MT bighorn sheep in the Missouri River Breaks (the pic above is camera man Loren with a dead head we found 199 6/8)
CO bighorn sheep in the Georgetown Unit
MT mule deer (with Lawnboy)
AK black bear
NM archery pronghorn (with IDBugler)
Hope you will watch these and share with your friends. And, if you haven't done so, please subscribe to our channel. A lot of good stuff coming in the next few weeks.