Joined

Nov 16, 2010
Messages

1,567
Location
Had a HT'er reach out for a Wyo resident to join him on a ewe hunt in a Wilderness area of Wyoming. I offered, he accepted. Short but sweet hunt. We met Thursday morning and were back at the truck Friday around noon. He was a good dude, and knowledgeable hunter. Had done all his own homework and prep. Just needed a resident with a guides licenses to join along. His friend, from NZ, joined him as well. Both were in great shape, better than me for sure. NZ guy was a fuggin machine. Ran up this mountain! Left truck at 7,000', killed sheep at ~10,200'. 5 miles in. It was a good hunt and hike.
Headed to the peak above their heads as the first likely spot to find sheep.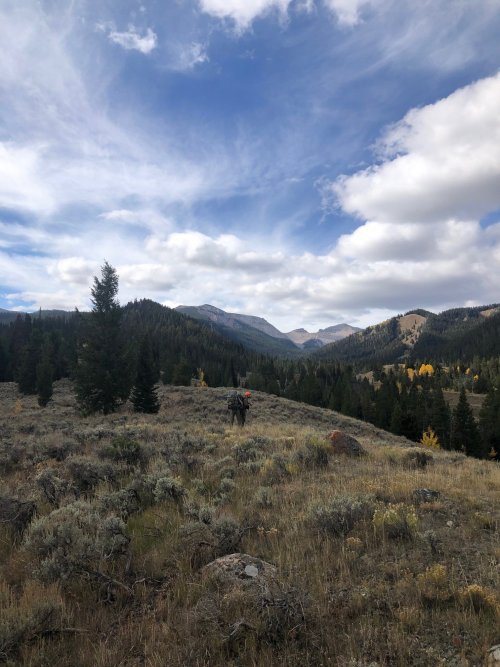 Valley floor behind us. Colorful country!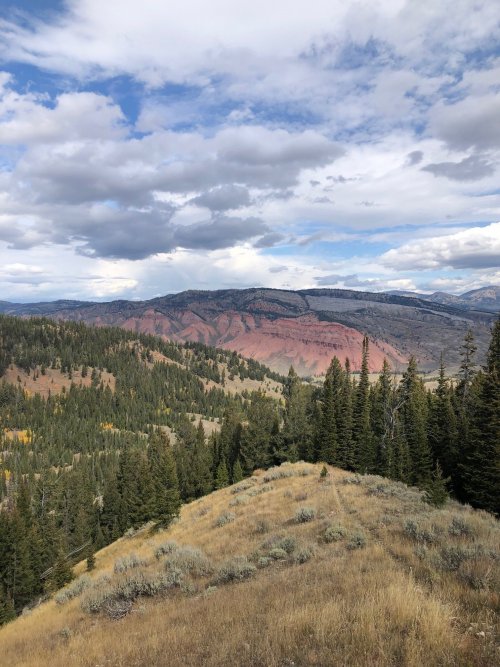 Dropped camp at last assumed flat spot about 4 miles in. Headed to plateau on left side of pic.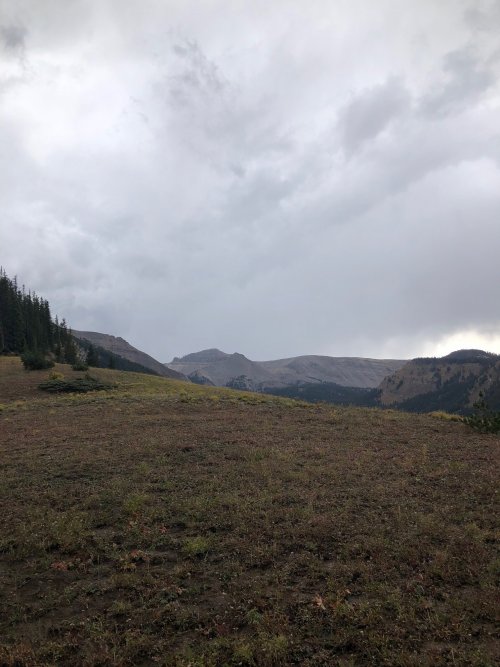 Sheep spotted in basin just below plateau.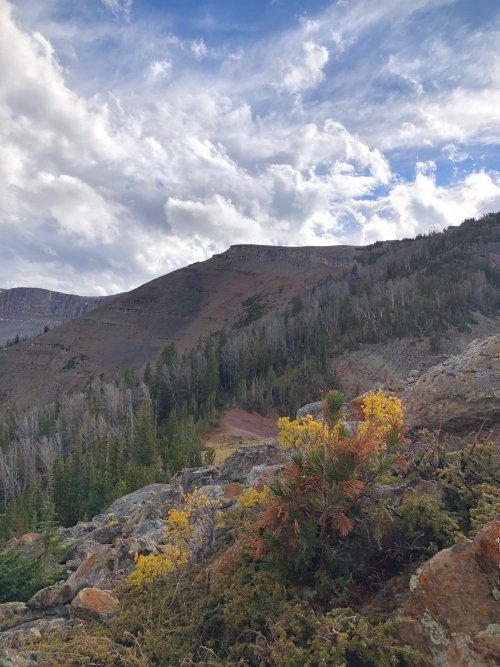 Around 15-18 ewes, lambs and young rams feeding and bedded up and down this basin along the cliff bands. Plan was to get above them and take one from above.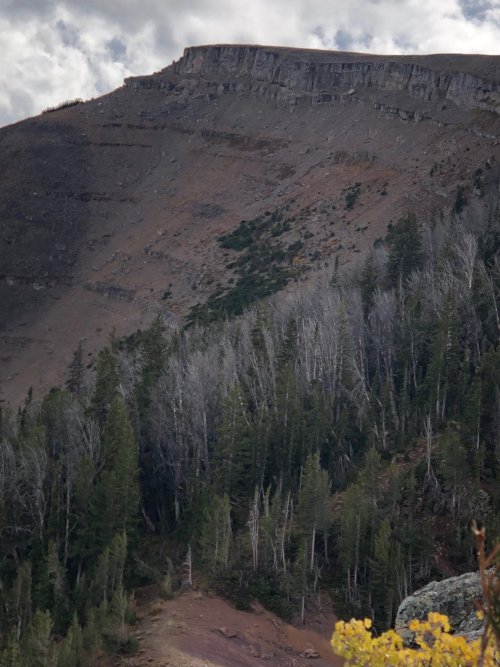 More sheep in the upper left hand basin, but these will do just fine.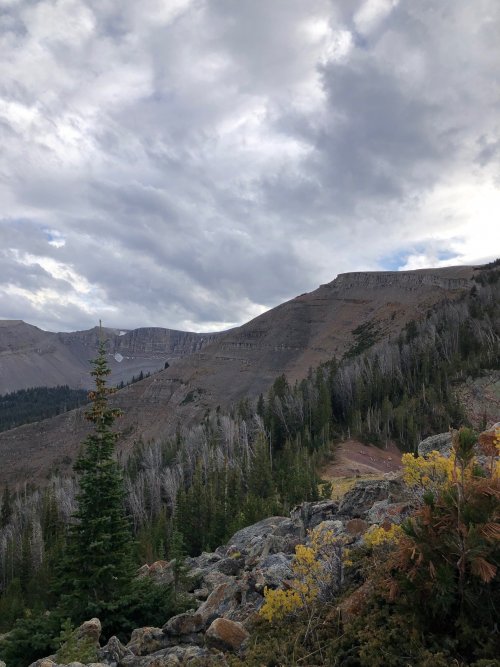 Plan was for about a 200 yd shot from above the cliff face. Some ewes had other ideas and climbed the cliff face before he got to the edge. 40 yd shot and ewe drops back into the basin below.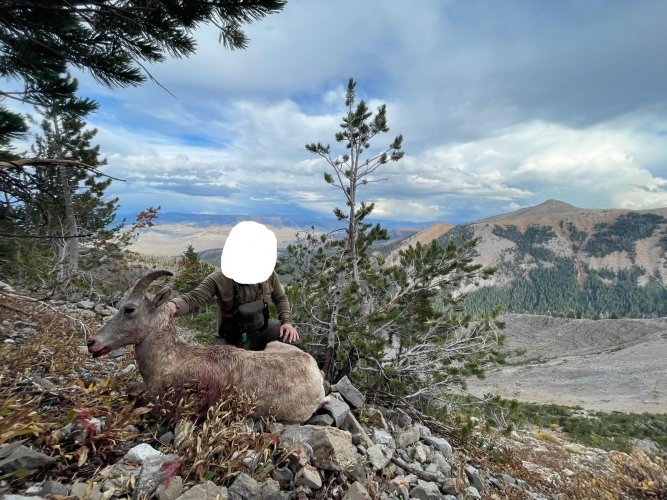 Got her back to camp and hung in a tree just before dark.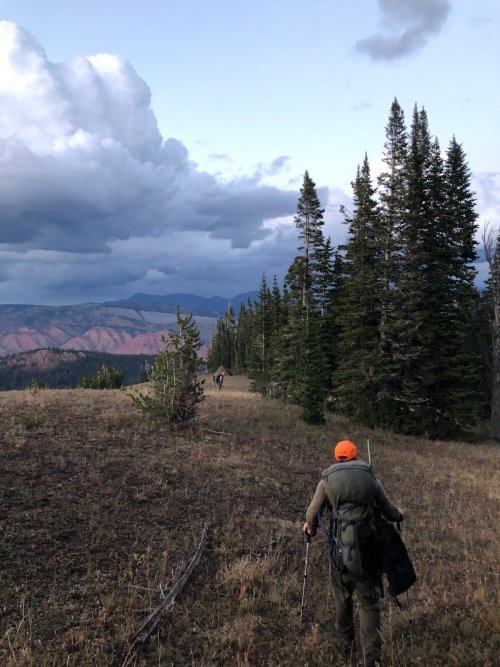 Random scenery pics.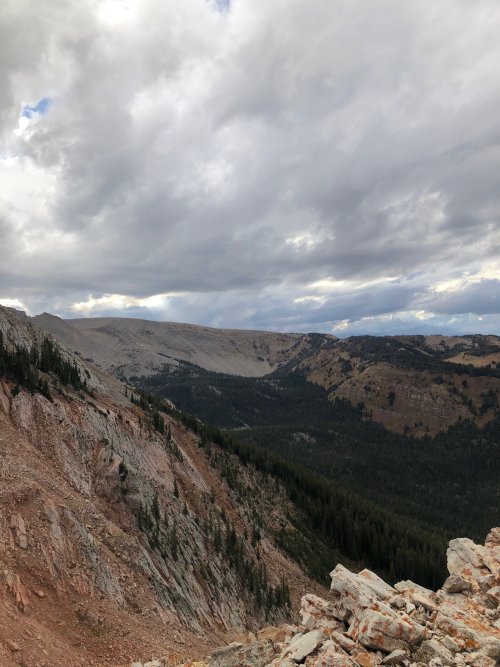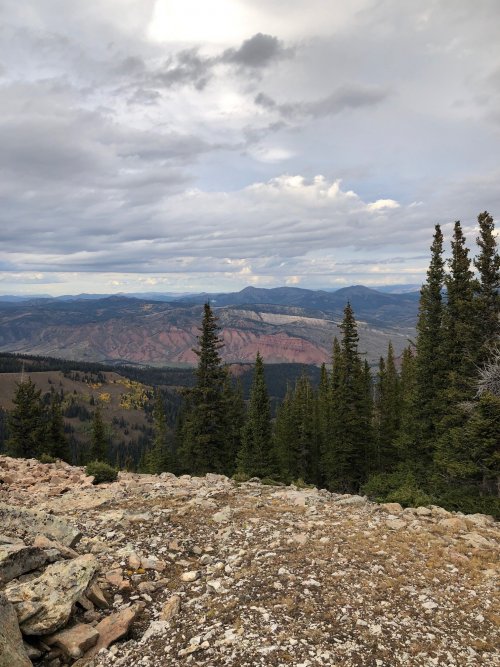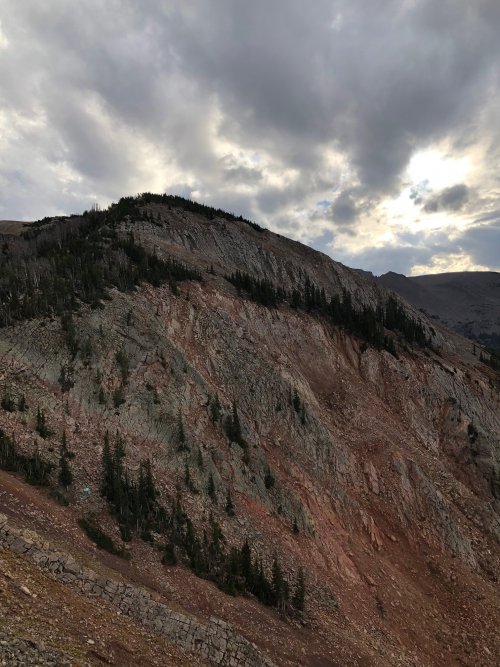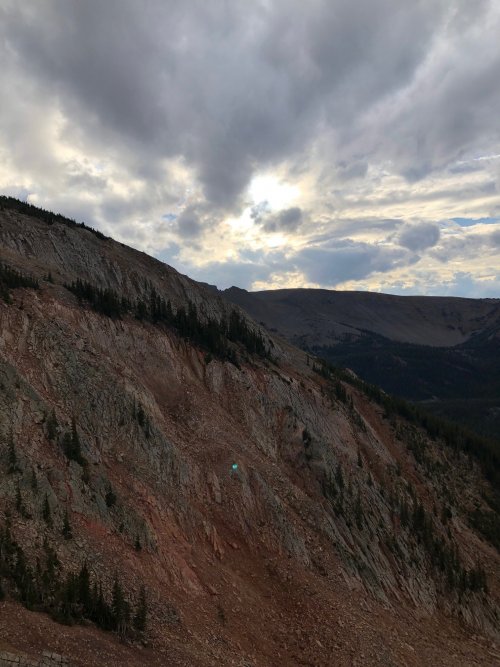 Well photographed peaks in the distance.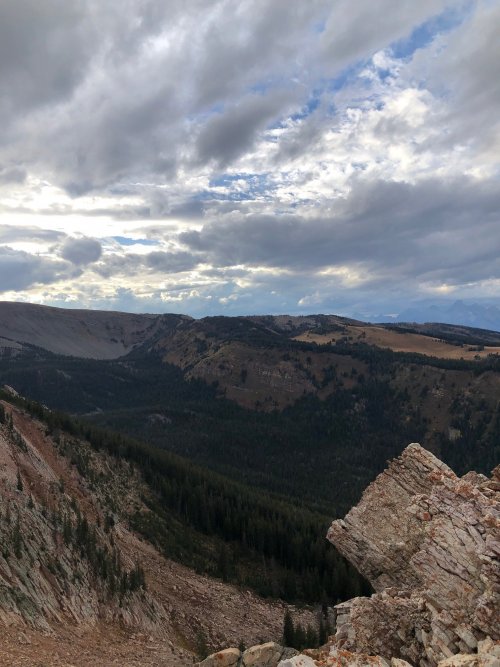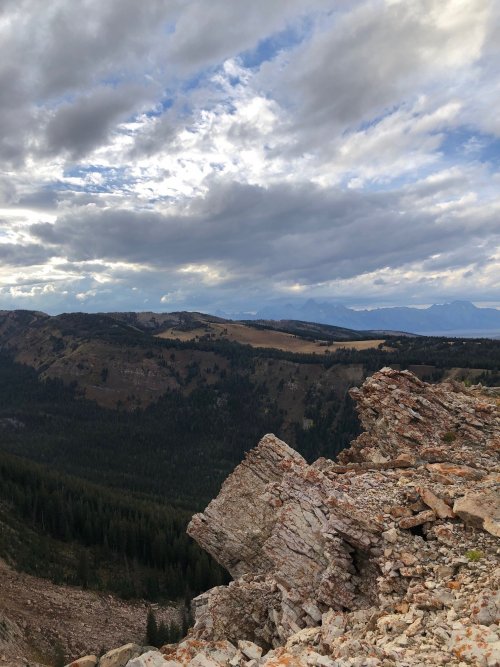 The end!
Last edited: