Joined

Jun 27, 2016
Messages

2,876
Location
What the hell else you got Montana? Oh wait I don't want to know ! Went for an afternoon out to a spot I went a couple of weeks ago and found some pronghorn and got a picture of that badger. I wanted to go explore different area , it was hot today so I wanted to hike the evening and then drive out.
I was maybe a half mile into my hike and standing on a rock maybe 4 foot around 5 foot around something like that good 8 to 10 inches thick maybe had the trekking poles up against the tree been there for about a minute and all sudden you could hear that rattlesnake rattle , rolled to my right lifted up my left leg and just caught a glimpse of it going under the rock I was standing on , it been sitting there foot away from me or some crap for a whole minute. Damn thing never made a peep and then a short rattles and shot under the rock , I will say for the record not nearly as freaking scary as my sow and cub encounter last week but it did get my blood pumping for a second .
Unlike last week when people jokingly commented did you get a picture of the bear when everyone knows that I was running for my life out of the woods . Ha ha ha today , I actually got audio of the damn thing under the rock that I was on it gets a little windy but in the first few seconds you can definitely hear it going off
The rock it went under , If you zoom in and look closely you can see it's shed skin from last winner earlier this spring whenever it shed last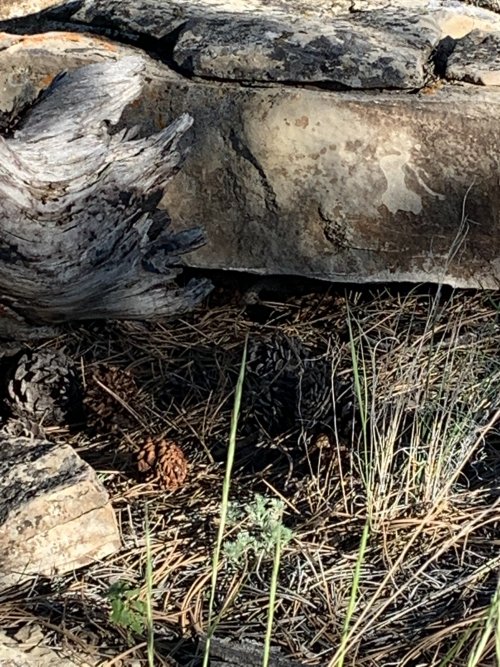 The area I was bumping around in today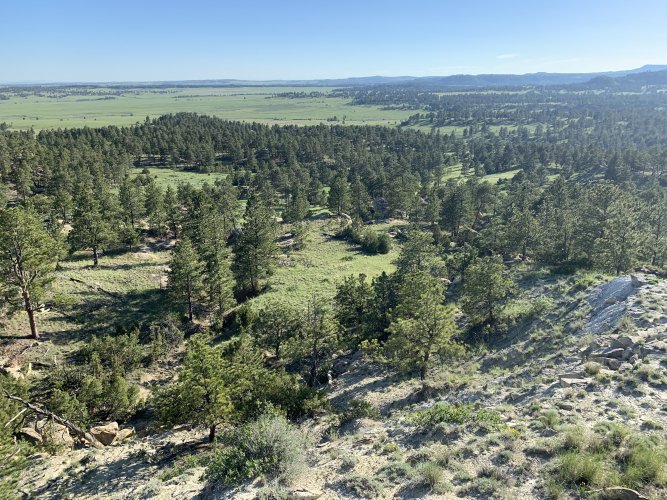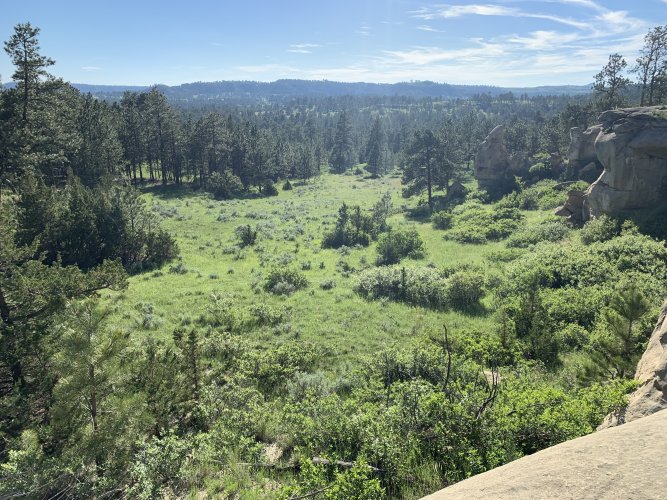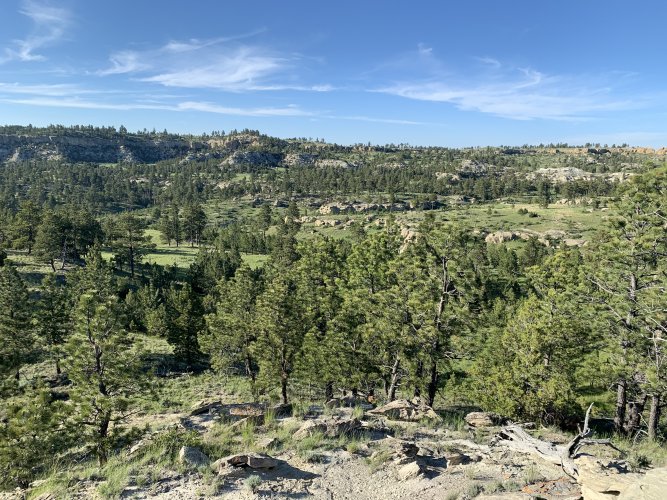 And a bunny
14 yds on the way back to the truck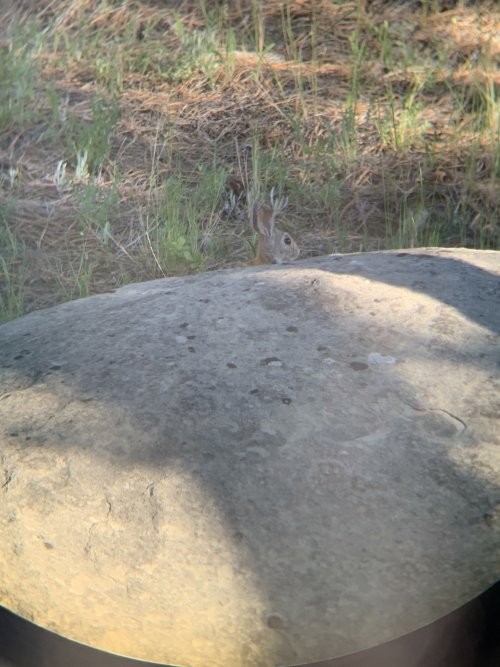 Before my hike I discovered a prairie dog area on some of the land I was exploring , back in western Oregon we didn't have prairie dogs but I would say there's damn near thousand out here in this spot I found today , damn things were everywhere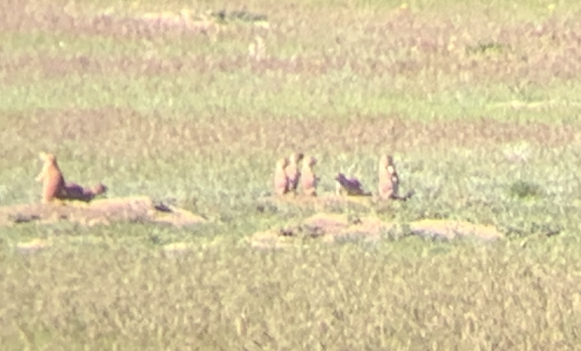 I think at this point I just need to start a guide service for adrenaline junkies.
Call it something like .
NEAR DEATH
EXPERIENCE'S
let's go for a hike !
Ha ha ha !
Last edited: