I bet the title raised a few eyebrows but it will make sense at the end.
I found a shed antler on Tuesday and its the heaviest whitetail antler ive ever found. H measurements go 5 2/8, 5 1/8, 5 2/8, 4 5/8 totaling 20 2/8 out of the antler total of 63 2/8.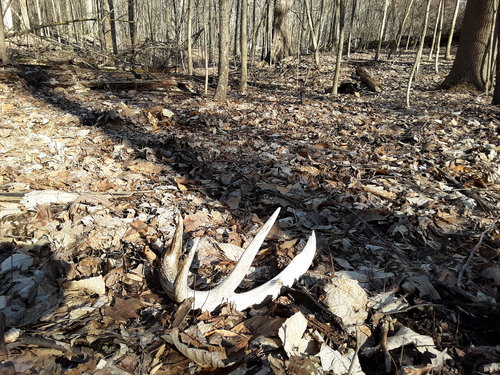 I was really hoping to find the other side because it has even more mass and looks similar to a spoon/fork so we call him Spork. Just a heavy antlered old buck.