Joined

Jan 20, 2017
Messages

1,948
Location
Well, it will be hard to improve on this: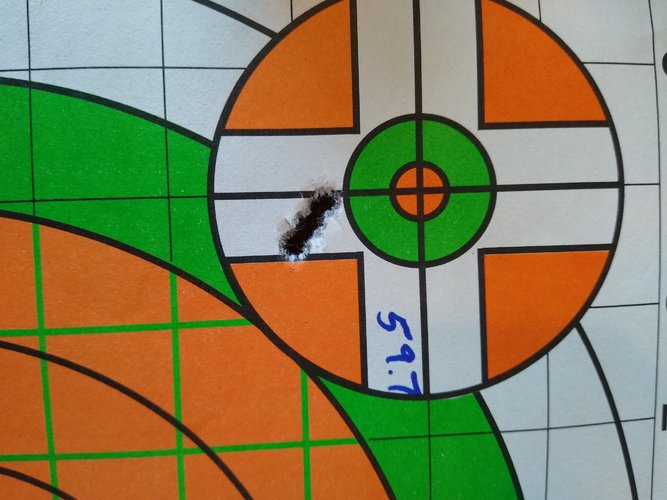 I don't know why pics always wind up sideways when I post them. Anyway, that's 59.7gn of H4831sc pushing a 150gn ABLR. Velocity data could be a little better. ES is a bit of a concern, but it was mostly my last shot that skewed the data. Avg - 2886fps. ES - 40. SD - 15. Of course that's based on only 5 shots.
I lined up my 3 shot group with the one I shot last week and couldn't help notice the last 7 shots of that load all printed within .5". That's pretty accurate.