Joined

Jan 20, 2017
Messages

2,313
Location
I got back recently from a mule deer hunt out east with a friend of mine. He shot the weirdest buck I've ever seen. The buck had very tall antlers with good mass, and was standing on the edge of a steep drop into a gully. When Chris shot, the buck tipped right over and out of sight. I had to backtrack briefly and retrieve my backpack (I'd belly-crawled through the snow to get into position), and when I started down, I found Chris moving around picking up pieces of antler. The buck's antlers just went to pieces as he rolled.
Even though it was mid-November he was oddly still in velvet. We examined the antlers, they were spongy, brittle, and bloody on the inside. I could have broken them with just my hands. Anyway, very odd.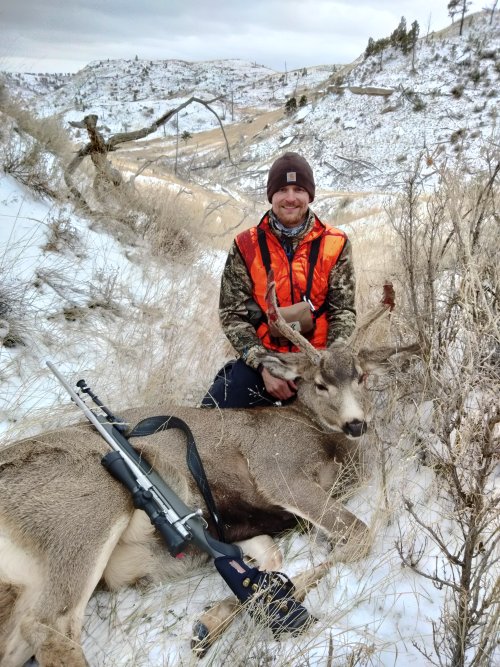 We examined the buck and found he had a ball sack, but as best as we could tell, no testicles. Big-bodied deer, seemed perfectly healthy otherwise. He didn't have that musky, rutty smell like mulies usually have this time of year. As we opened him up and started quartering him, he was just about as full of fat as any deer I've ever seen, obviously not chasing does much.
Interesting thing to see. Ever come across this?
Once back into civilization, we googled and found an article on "hypogonadal bucks" that seemed to describe Chris's buck just about perfectly.
Last edited: