Joined

Mar 18, 2019
Messages

1,305
Location
Well decided this past weekend was a good weekend to process the very last of my meat from 2021. Last untouched meat was my cow elk.
I had about thirty pounds of meat so I decided to make three batches: cheddar brats, BBQ sticks, and pressed hamburgers.
I got beef brisket trimming from a friend in town, so I ended up making everything a little fattier than normal (80/20 elk to beef fat roughly). I used seasoning packets for everything, I learned a couple years ago I am unable to blend seasonings well enough and I should just buy bulk seasonings of flavors I like....
Thawing out: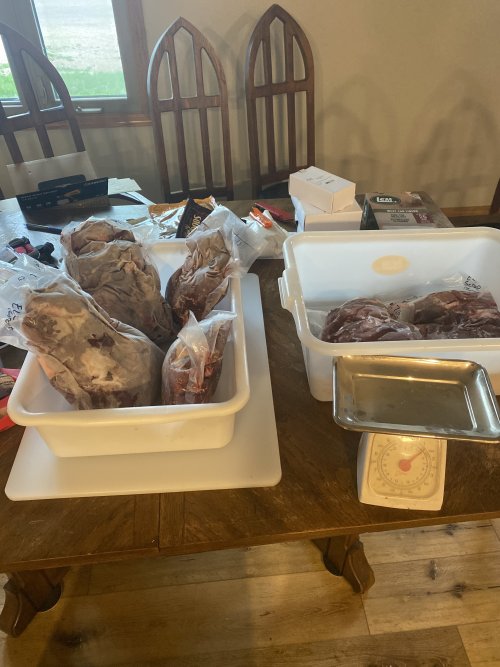 Brats all sealed up: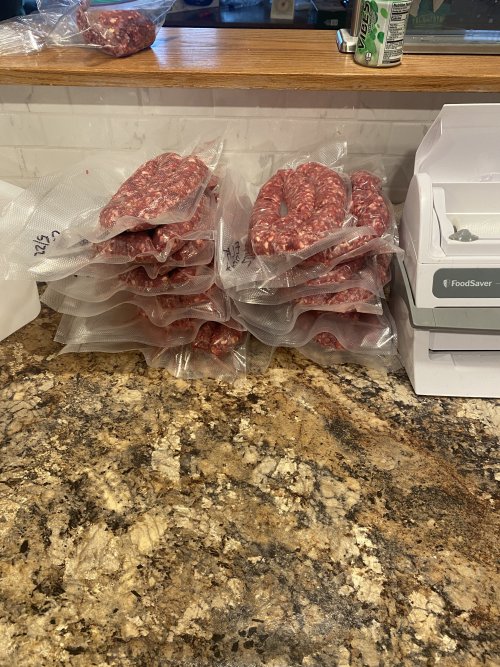 Hamburgers waiting for packaging: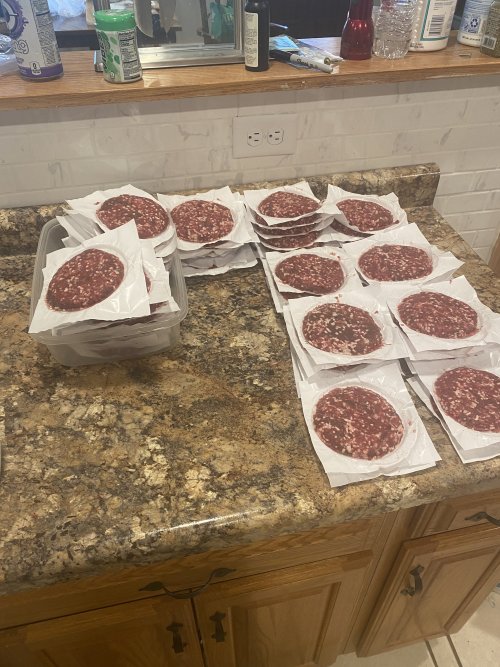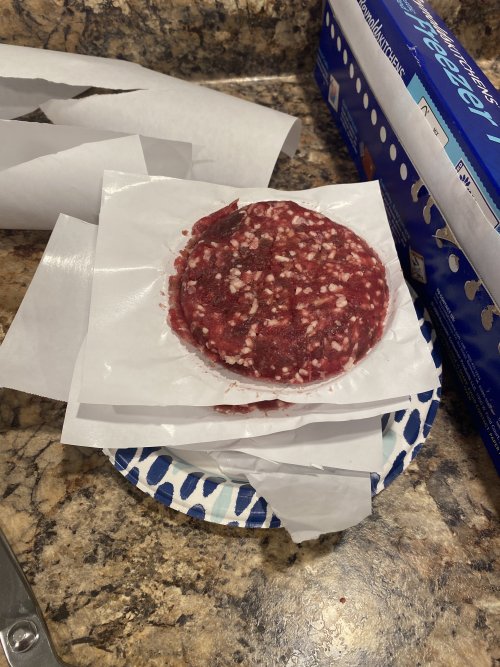 Snack sticks in the oven (didn't smoke them this time. I added liquid smoke and just used the oven, cheating I know)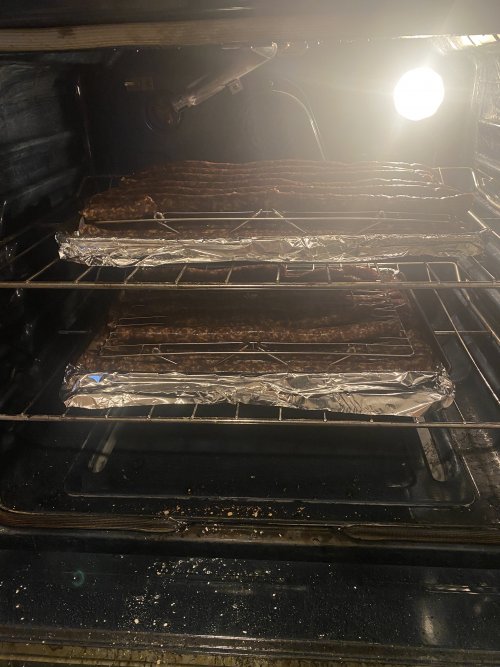 Finished Snack Sticks