Administrator
Staff member
Joined

Dec 27, 2000
Messages

13,775
Location
I've always had a soft spot for dogs. Seems like a lot of folks here have the same weakness. Since we have a "
Let's see 'em
" thread for everything else, let's see pics of your dogs, whether they are gone or still with you. And a good story to go with 'em always adds color.
We had three dogs at one time, but we are now down to one. She is a fourteen years old cockapoo; deaf as a post and couldn't pass a DMV vision test. But, she still knows that sneaking up to me in the recliner and giving my foot the "Dairy Queen tap" is a good idea on warm days, well cold days too, for that matter. And for being such a great dog to remind me to enjoy life's simple pleasures, she gets a treat when we get there; two treats when Mom is out of town like she is right now. When Mrs. Fin sees this pic with vanilla ice cream remnants on Lilly's 'stache, I'm gonna be in the dog house.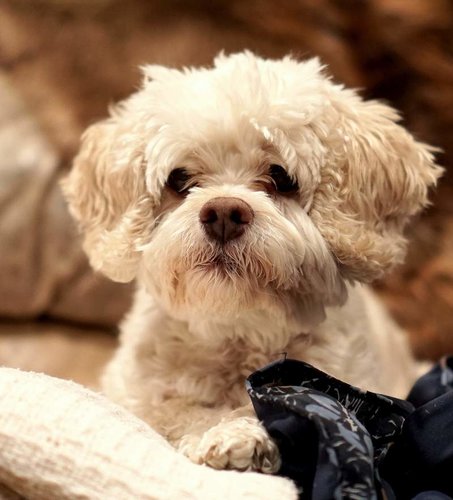 "If your dog doesn't like someone you probably shouldn't either."