Joined

Mar 18, 2019
Messages

354
Location
Alright, I finally got my new set of dies from RCBS in the mail. Here were the results of shooting this morning.
The bolt isn't nearly as sticky as before with my Lee dies, but they are still stickier than the factory ammo...
I tested it two ways, first with the RCBS dies both full length sizing and bullet seating and the Lee dies FL sizing with the RCBS seating the bullet.
All brass was trimmed to 2.010" and BLC2 powder at 44g, with bullets seated to 2.777" overall length (used lead bullets to save money while testing...)
I'm wondering if this is the issue point, after firing this round I cycled this through my action many times. You can see it got scuffed up toward the rear of the case: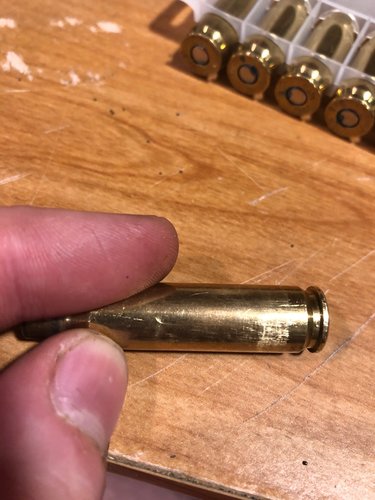 Here is a factory round that I cycled the same number of times roughly, notice how it doesn't have those scuffs?: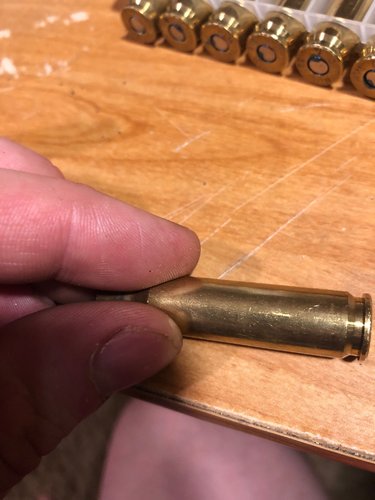 Could this be the issue point? And if so, how do I fix it??
Thanks in advance everyone.